Are you looking for ideas for a great family vacation this summer?  Do you live in or near Pennsylvania, or have plans to take a roadtrip?  If so, I have some great information to share with you!
I'm from the Philadelphia area and every summer my family travels 600 miles clear across the state of PA.  We have driven several different routes over the years and added stops along the way to make the trip fun for our family.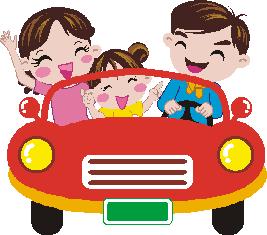 We have four young children, so what should be an 11 hour trip often turns into a two day trek with 15 or 16 hours of travel.  No matter how fast we try to make our stops, we always lose at least an hour just making a quick "potty stop".
Over the years, I have tried to think of ways to make our annual trip more fun.
We have stopped at museums and kid friendly destinations on the way to break up the drive time.  However, it can be a bit difficult to find fun attractions in the more rural areas of the state.
I recently was offered an opportunity to review VisitPA.com and their "Roadtrip-a-Matic".  I was instantly thrilled!  They offer FREE preplanned roadtrip ideas for areas all over the state, including the rural areas!  If you are looking for fun and live anywhere near PA, you must try it out.
I lived in PA for almost 30 years of my life and I was introduced to new places and fun attractions I've never heard of!
Here's the deal:
On the website, you have a choice (actually a ton of choices) of the type of trip you would like to take.  For example, if you like art, they have a roadtrips called Tour d' Art.  If you have kids and are looking for something kid friendly, check out the Kidsylvania trips.  If you like tasting new things try Taste Buds on a Tour.  If you are a history buff, try Civil War Trails & Beyond.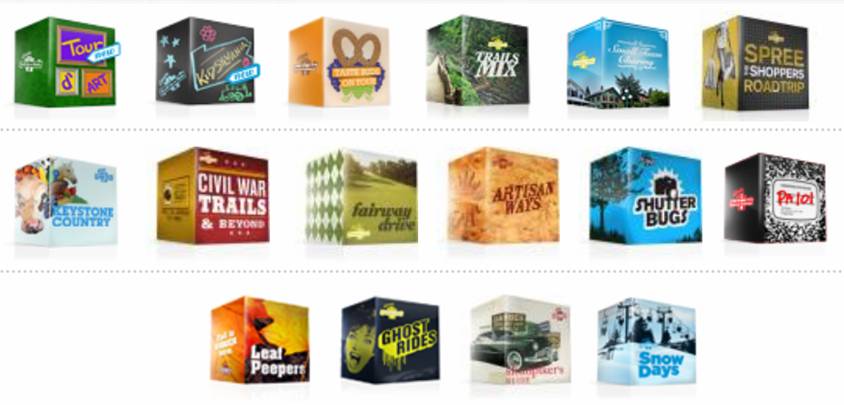 There are at least 44 different preplanned roadtrips in different categories to match all kinds of interests!  Each category offers fun trip ideas for specific geographical locations in PA.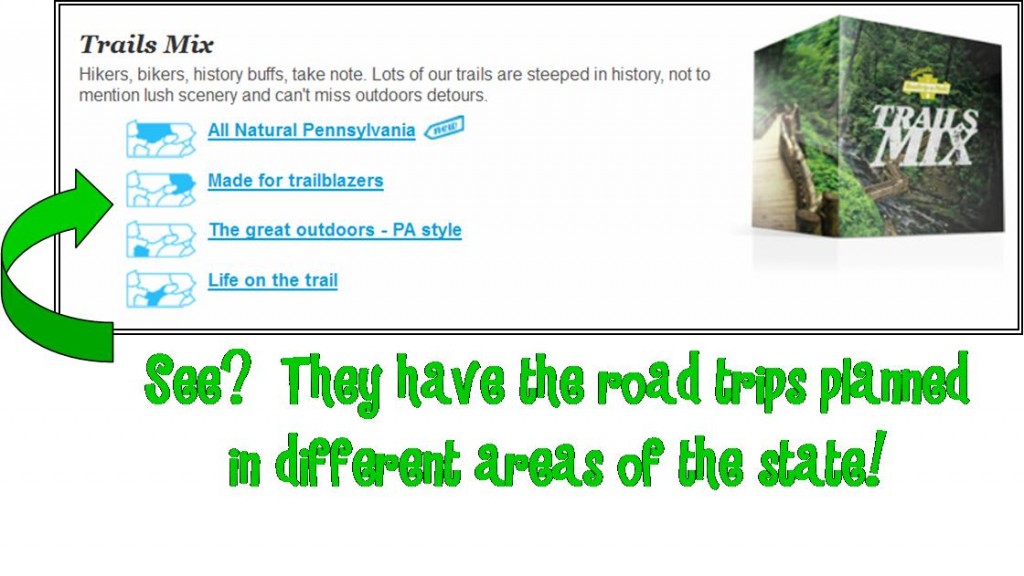 I am so excited, because my planning time for this year's vacation has just been slashed thanks to the pa-roadtrips.  I can easily click on one of the preplanned trips and get ideas for a number of different attractions, places to stay, and suggestions for great restaurants.
You know how sometimes even when you live close to a tourist destination, you miss the "diamond in the rough"?  I loved the restaurant suggestions that are paired with some of the Philadelphia attractions.
It can be so frustrating and time consuming trying to find popular attractions in places you've never before visited.  I'm so happy to have found this before I spent a lot of time searching for "fun in western PA".  I already spotted a few places that could be fun stops for our family as we travel through the state.  And the best part?  It's already planned for me!
I'm planning to try out some of the destinations in the "Trails Mix" and "Shunpiker's Guide" roadtrips.  It looks like there are some fun trails for the kids to run and play and some cute shops for mom to enjoy!
After we get to Philly, I am so excited to take the kids on a tour of the city with the Kidsylvania "Welcome to the City of Brotherly Love" trip.  I've been to many of the the suggested destinations (and HIGHLY recommend them), but there are a few like, Sister Cities Park and Fairmont Water Works that I have never visited.  I love the "worthy detours" suggestions, too.  If you've never been to Philly, this trip will direct you to some of the best attractions and restaurants in the city!
Sound like fun?  Check out VisitPA.com.  I'd love to hear which roadtrip you would choose if you plan a trip to PA this year!
This is a Sponsored post written by me on behalf of PA Tourism. All opinions are 100% mine.