Last year, I wrote a series of posts called, The Twelve Days of Christmas Planning.  I offered some printable planning pages, recipes, book suggestions and more.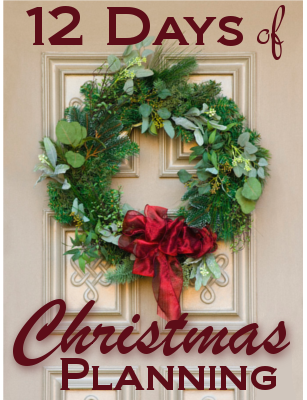 One of the most popular posts in that series was the list of Stocking Stuffer Ideas.  There are more than 125 ideas separated into categories such as "Tot Stuffers, Kid Stuffers, Teen Stuffers, Dad Stuffers, Mom Stuffers, Anybody Stuffers, etc."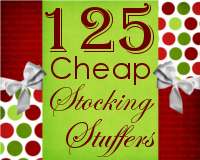 Given that it is July, I decided to celebrate "Christmas in July" with a little present to my fabulous subscribers!
I made a Christmas printable with of all the stocking stuffer ideas listed in the post.  It is available to everyone who subscribes to my blog!
If you would like to follow me by RSS or Email, you can print the list for FREE! (If you would like to see what's on the list, you can check out the original post here).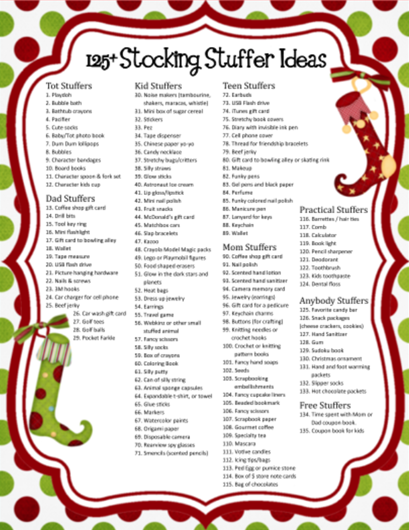 Here is how it works:
Simply click this button to follow my RSS feed:

~ and/or ~
Enter your email to receive my posts in your inbox.  I promise I won't spam you, I hate spam too!
*
You will receive an email asking you to validate the subscription. Make sure you click to validate it, or you won't get my updates (or the link to the printable).
After you are following me you will see the picture and link at the end of every feed or email.  **Make sure you have your email set to SHOW IMAGES, or you may not see the link**.
You will receive the first email from Organizing Homelife within one to three days after subscribing.  If you want the printable immediately, subscribe by RSS.  You will find it using a reader such as Google Reader at the bottom of my feeds.
Thanks to all of my wonderful subscribers!  You are the best!
By the way, you can also follow me on Facebook and receive another freebie!