I would like to give a huge shout out to my sponsors this month.  I am so excited to share their awesome products and websites with you!
There are a number of discounts for Organizing Homelife readers, so check them out below.  If you love Organizing Homelife, be sure to show these fab businesses some love.  They are part of what keeps this blog going!


A few weeks ago, I hosted a giveaway for the amazing Duo Multitasking Binder.  The response to the giveaway was astounding.  There were over 36,000 entries, so I know you all love it as much as I do!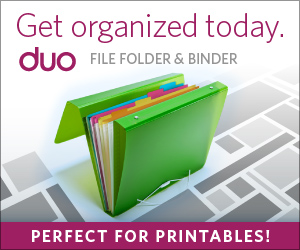 This binder is so versatile!  It is a combination of a 7 pocket accordion file and a 3-ring binder.  I use it to organize my blog planner, and I absolutely love it!
It would also be excellent to use for:
Coupons, grocery lists, and meal planning pages
Family medical information, shot records, allergy information, hospital and insurance information, etc.
School contacts, homework assignments, upcoming events, school projects, etc.
Budgeting, financial paperwork, bank statements, investment information, tax receipts, etc.
Household projects, estimates, contractor contacts, home/appliance warranty information
Special Discount: Readers of Organizing Homelife will receive FREE SHIPPING HERE thru 2/28/13 using the code: DUOFREESHIP 
Don't wait, because the regular shipping price is about $9, so you're getting a big savings!

Have you checked out Clean Mama printables yet?  If not, you need to!  Clean Mama has you covered when it comes to getting your home and cleaning schedules organized!  She offers very reasonably priced printables for your homekeeping binders, cleaning schedules, and recipe organization, to name a few.
She makes homekeeping fun by helping you easily implement routines. Her adorable printables take the work out of figuring out what to do and when to do it, making it easy to organize your life.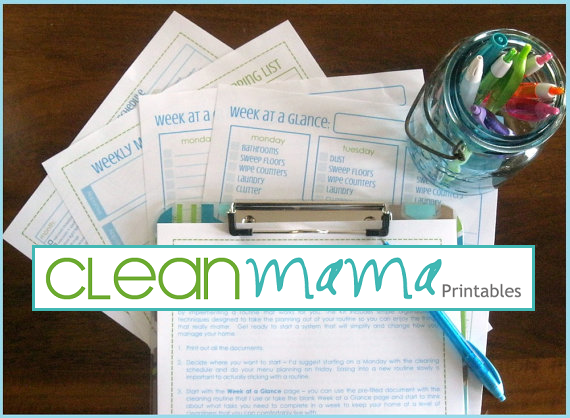 Clean Mama also recently released her fantastic new ebook, Pulling Yourself Together: Implementing a Cleaning Routine That Sticks.  This no-pressure, real-life cleaning system is something you can build on as you work through de-cluttering and organizing your home.
What's included in Pulling Yourself Together: Implementing a Cleaning Routine that Sticks?
Tools to de-clutter and organize your home in the midst of a busy life
Methods to implement a cleaning routine that really works for you
Strategies to continue with a perfected cleaning routine
5 chapters with step by step methods for jump starting your de-cluttering and starting (or perfecting) your cleaning routine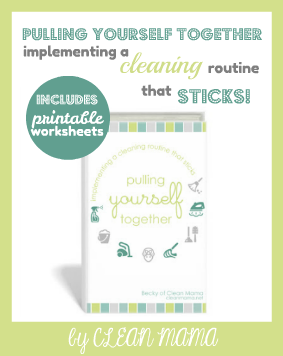 Special Discount: Organizing Homelife readers will receive 20% off orders from Clean Mama Printables using the code: 20ORGHL
You should also visit Clean Mama's blog. She has lots of FREE printables, including FREE monthly cleaning schedules.

I'm so happy to announce one of my new sponsors, Fridge Coaster!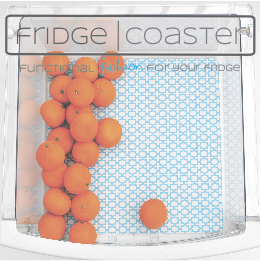 Don't you hate scrubbing sticky messes from your refrigerator shelves?  Fridge Coasters are super stylish shelf liners that keep frequently used areas of your fridge looking neat and clean all the time.  The super-absorbent recyclable material absorbs spills without swelling.  Put them in the crisper drawers, under bottles and milk, and keep your fridge free from messy spills and unattractive messes.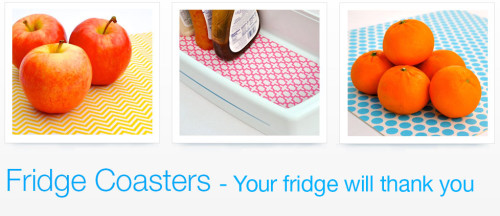 Fridge Coasters are designed to fit perfectly inside every refrigerator, no matter what make or model you own.   Their website is fantastic for helping you determine the best sizes for your fridge.  They are guaranteed to fit somewhere inside your refrigerator or you get your money back!
Check out Fridge Coaster here. You can also find Fridge Coaster on Facebook.
Special Discount: Organizing Homelife readers will receive 10% off any order from Fridge Coaster through March 11, 2013 using the code: OrgHomelife5

I am also so happy to introduce my newest sponsor, Ana Cole of Solhful Photography.  Ana's modern, artistic photography is absolutely stunning.

When I checked out her shop, I immediately fell in love with this print (below).  It reminds my of the 100 year old Bible I inherited from my great-grandfather.  I ordered it and can't wait to frame it and hang it in my family room.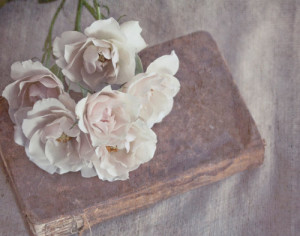 Solhful Photography offers high-quality fine art images printed professionally on premium papers.  Ana offers standard and custom sized prints, as well as stretched canvases.  You will also find framed, matted prints and fun photo art gift ideas like magnets and greeting cards.
Special Discount: Ana is offering readers of Organizing Homelife a 10% discount to Solhful Photography using the code: OrganizeHome10

Thank you so much to all of my fabulous sponsors!
If you are interested in becoming a sponsor of Organizing Homelife, please see my Advertising page HERE, or email me HERE.