Congratulations to #7, Pam, for winning the pie!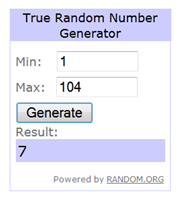 This post brought to you by Mrs. Smiths. All opinions are 100% mine.
If you've been following my blog for any length of time, you know I love sharing sweet ideas and deals with you.  And, today, I have a super-*sweet* deal for you!
I was asked to do a review of Mrs. Smith's pies.  Yes, you read that right, pies.  Would I like to review a pie (i.e. eat it!) made by my favorite pie company?  Does a fish swim?  Sometimes, I just love being a blogger! 😉
Now, just so you know, bloggers sometimes get lots of offers to review products, so I only choose ones I'm pretty sure you're going to love or gain something from.  So, when Mrs. Smith's contacted me, I decided to "review" their pie not just because I already knew I loved them, but because there was something sweet in it for you, too!
I decided that although my hubby's favorite is apple, and we always get apple, I was going to try something different.  So, although as far as I knew I was the only one in the family who liked it, I chose cherry.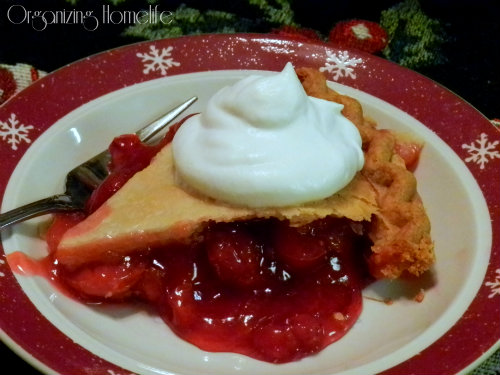 Can you say, a-m-a-z-i-n-g?  My girls tried it and promptly set to the task of convincing my son that he HAD to try it because it was so good.  I'm not exaggerating, it was really that good.  This was definitely a company worthy dessert.
And the great news is…
Mrs. Smith's is giving one of YOU a free pie, too!  You can choose whatever variety you like (up to $8.99).  Simply tell me (by leaving a comment below) what your favorite pie is and why you would like to win one.  Simple answer there, right?  😉
You can also follow Mrs. Smith's on Facebook and Pinterest for more entries into the giveaway!  Leave me a separate comment for each entry.
And there's more great news!…
On Mrs. Smith's site, you can send your choice of a holiday e-card to your friends or family and both of you will receive a $1 off coupon towards your next pie purchase.  It's perfect timing for upcoming holiday meals!  I checked it out, and it could not have been simpler.  Choose the card you want to send, fill in your recipient's name and email with a brief message and send.  That's it!  Your coupon will arrive in your email very soon after you send the card.  I loved how easy it was.  You will also have an option to choose whether or not you would like to receive future offers and coupons.
More sweet news for the winner of the pie giveaway…
Mrs. Smith's will be making a $20 donation to Opeartion Homefront in your name!  In addition, Mrs. Smith's is donating $1 for every pie purchased through December to Operation Homefront.
The Fine Print
Giveaway is open to U.S. residents only.
Winner will be chosen using Random.org to win one certificate for a FREE Mrs. Smith's pie.
No purchase necessary.
Giveaway begins Wednesday, December 5, 2012 and ends at midnight eastern time Sunday, December 9, 2012.
Winners will be e-mailed and announced here on Monday, December 10, 2012.
Winners have 7 days to respond to e-mail.