Getting organized at the beginning of a new year is at the top of the to-do list for many of us. We set goals and make plans endeavoring to make our busy lives a little easier.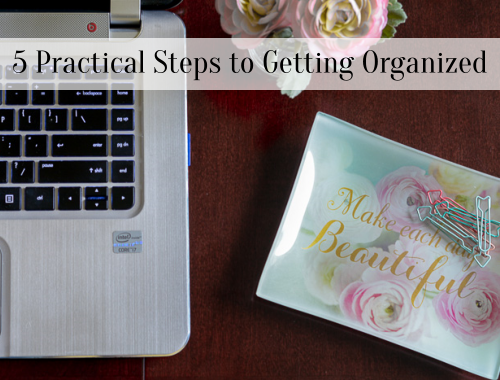 Unfortunately, lots of people give up on their goals of becoming organized before they accomplish what they set out to do. Why? Because conquering disorganization and clutter seems insurmountable. Defeated before they begin, they don't know what to concentrate on first. So they give up.
I'm over on the Tuesday Morning blog today sharing 5 tips to help you get started conquering areas of clutter and disorganization in your home.
Organization is a journey, not a destination. It is something that happens over time and changes as family and life situations change. What used to work may need a tweak to become effective for your current life situation.
I had to flex when our kids became old enough to need a computer area for their schoolwork. See how I created a "portable office" since what was my office is now our kids' schoolroom/playroom.
Learn practical steps to take to help you enjoy your home again. Read my tips for getting started HERE.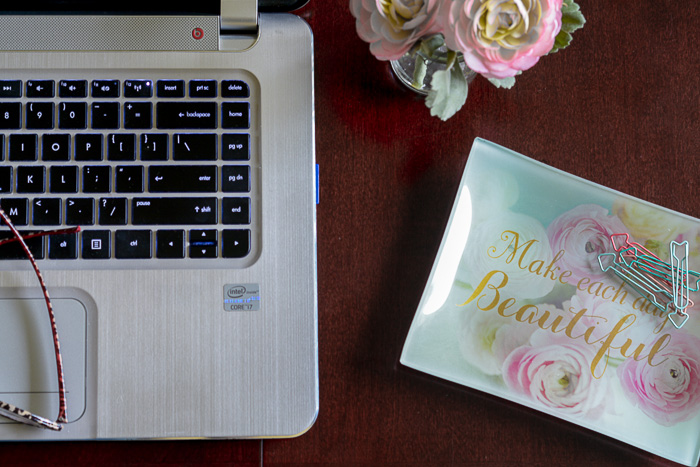 Disclosure: Tuesday Morning sponsored this post and provided products for me to review in connection with the article written for their site. I always offer my honest opinion and was not influenced to write a positive review. See my full disclosure policy here.