Have you joined the chalkboard craze?  It seems like everywhere you look you see chalkboard labels, framed chalkboards, even entire walls painted with chalkboard paint.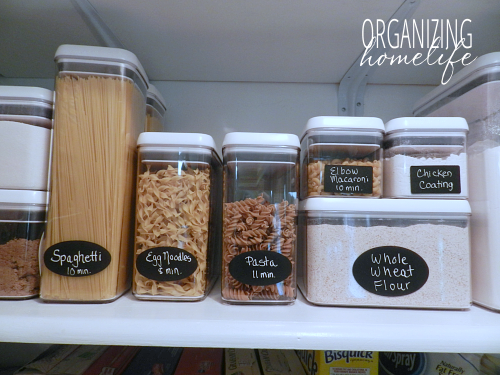 When I first started seeing the labels a few years ago, I could hardly believe people would want to label anything with chalk.  Without revealing too much about my age, 😉 I remember loving when it was my turn to clap erasers for my teachers.  Do you remember the clouds of dust?  I do!  I certainly didn't want all that chalk dust in my house.
But happily, chalk markers were invented!  Labeling bins and baskets with chalkboard labels and chalk markers has become my favorite way of labeling.
If you're unfamiliar with chalk markers, think wet erase markers and white boards, in reverse.  They write neatly and don't smudge unless they get wet.  I love that vinyl chalkboard labels are water proof, so they can be wiped clean and relabeled repeatedly.
There's only one problem…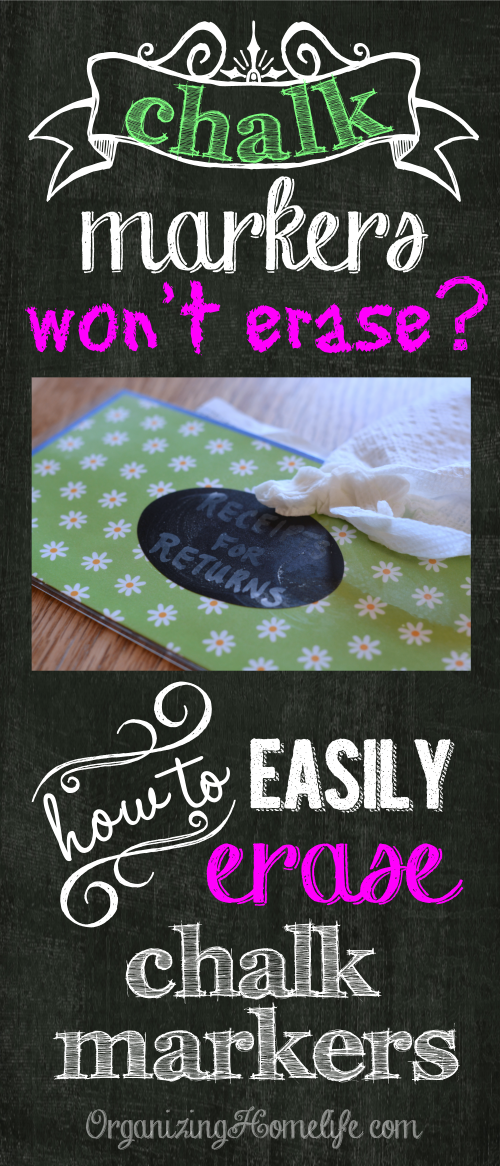 After chalk markers became so popular, I noticed that people were starting to ask how to erase them.  The markers I had erased fine, so I didn't know what they were talking about.  But then I tried a new brand.  I wanted to relabel one of my kitchen command center's door pockets, and the chalk would NOT come off.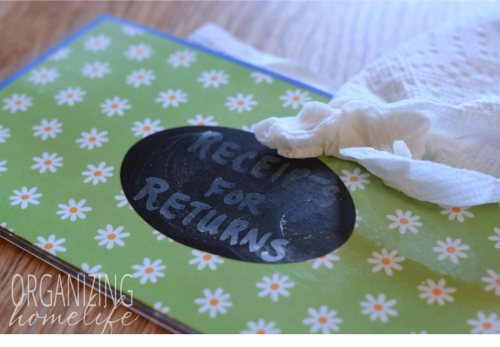 I tried a number of different solutions, and nothing would fully take it off.  Then I had an idea.  One of my favorite cleaning products is the Magic Eraser because it cleans dirt off of almost anything.  I tested it and could hardly believe how easily it wiped clean.  I seriously had tried everything I could think of to remove the chalk.  Nothing worked, until this.
Seriously.  Check this out…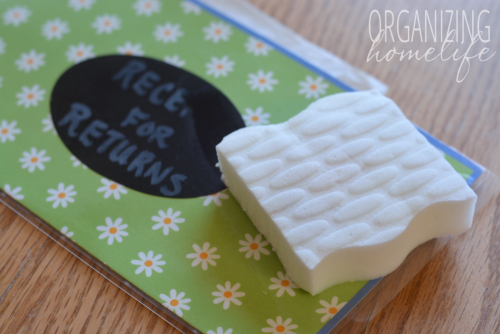 Not even a trace of chalk was left!
So far I haven't found a single surface that the Magic Eraser didn't work on to clean off the chalk.  I have heard of chalk markers not coming off of walls painted with chalkboard paint.  I don't have any in my home, so I can't comment on that.  If you do, I'd love for you to share your solutions in the comments below.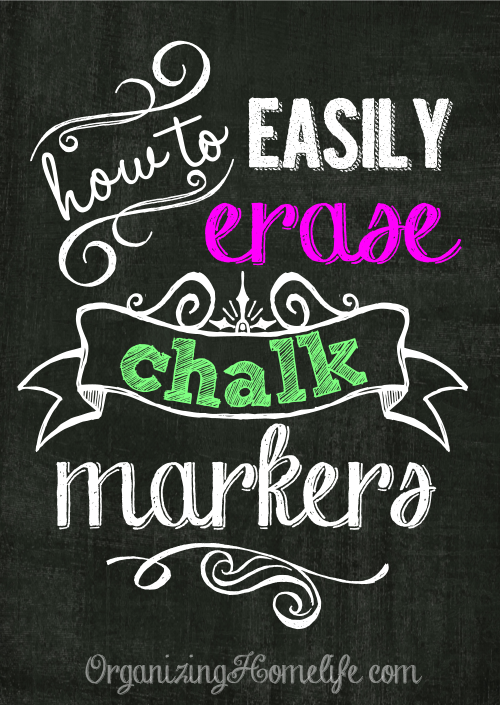 Would you like to know what brands of chalk markers I use and recommend?  Check out my review here.
***Tip: cut your eraser in half to get more use out of it.  They disintegrate after only a few uses, and rarely do you need the full length of the sponge.