Throughout the month of October, I focused on building a Home Management Binder.  It was SO much fun.  I'm loving my new binder and am having fun filling in all the information.
Making a Home Management Binder is a great way to organize different areas of your life!
Before I started the series, I wrote down ideas to see if I even had "31" ideas for printables.  What I discovered is that there are way more possibilities than I could ever cover in 31 days!  I decided to focus mainly on schedules, important information, contacts, and a calendar. There were so many other printables I could have included in the series, but I only had 31 days!
So I have FABULOUS news for you!!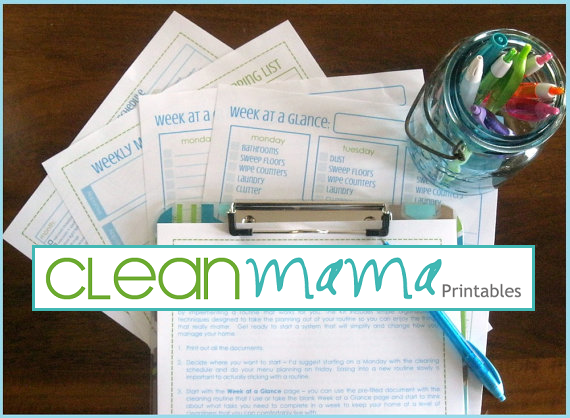 My friend, Becky from Clean Mama blog and Clean Mama Printables has turned binder making into a successful business. She says, 'Who says homekeeping and organizing can't be adorable, fun, AND easily implemented into your life?' Her printables take the work out of figuring out what to do and when to do it, making it easy to organize your life.

And because she is so sweet, Becky is giving away 2 – $50 gift certificates to her Etsy Shop, Clean Mama Printables, for two readers of Organizing Homelife!
Becky offers printables in a number of color options, so you can match them to your existing binder easily!  She also has a ton of available printables!  If there's something I didn't cover in the last month that you wanted, Becky probably already has it in her shop!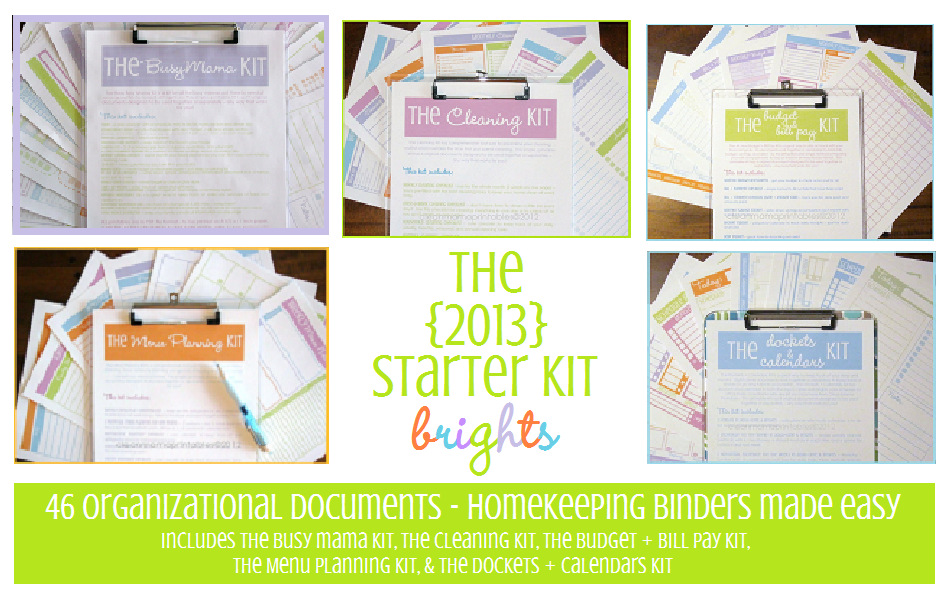 And there's more! If you don't want to wait to see if you win, Clean Mama Printables has a 20% coupon for Organizing Homelife readers – just enter the code 20ORGHL at checkout.
All you have to do to enter the giveaway is login in with Facebook, or just use your email.  Entries are super simple, so have fun!
The Fine Print
No purchase necessary.
Giveaway begins Friday, November 9, 2012 and ends at midnight eastern time, Sunday, November 18, 2012.
Winner will be e-mailed and announced here on Monday, November 19, 2012.
Winner has 7 days to respond to e-mail.