You are on Pinterest, right?  I have found so many wonderful ideas, time saving tips, and creative inspiration on Pinterest!  It is one of my favorite websites.  It's easy to waste a lot of time on it, so be careful!
The way Pinterest works, lots of people get to see the most popular pins because they keep getting re-pinned.  But, those who are newer to Pinterest or don't use it very often (or at all), are missing some GREAT ideas.
So, I've decided to share some of my faves with you each week on 'My Favorites Friday'!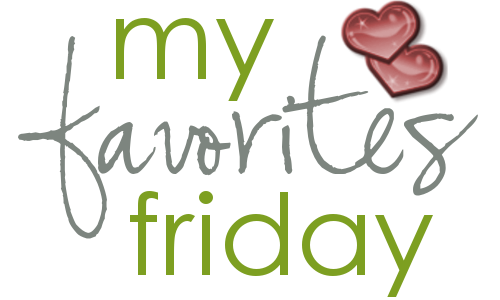 If you've already seen them, sorry for the duplication!  My hope is to share some great tips with you, my incredible readers, that I LOVE and think would benefit you!
You can also follow my Pinterest boards to keep up with my newest favorites.  I would love to have you follow me!
Each week, I'll be highlighting a new category such as:
Kitchen Organization
Budgeting Ideas and Tips
Closet Organization
Fun for Kids
Pantry Organization
Home Management Binders
Toy Organization
Holiday Decorating and Crafts
DIY Inspiration
Recipes (divided into their own categories)
Free Organizational Printables
and much, much more!
Check back on Friday to see the first of 'My Favorites Friday'!