This post brought to you by Scotts Miracle-Gro. All opinions are 100% mine.
Have you done any gardening for fall yet?  Yes, I did say gardening for fall!  Did you know that early fall is one of the best times to plant grass seed, trees, shrubs and spring-blooming bulbs?
Fall is one of my favorite times of year.  I love the yummy pumpkin desserts, crisp chill in the air, fires in the fireplace, and definitely the mums!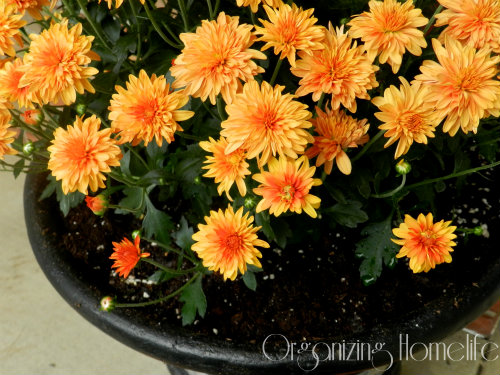 Some people make gardening look so easy.  I feel like I'm fighting weeds, plant diseases, weak growth, and even deer all the time!  So, when the folks from Miracle-Gro shared Find beauty in the Fall with me, I was very excited.
I checked out their site and found some great tips.  Not only do they have advice on all types of Fall gardening, but it is broken down into regions, so you'll have the perfect tips for the area in which you live.
There are projects and advice on:
Lawn Care (yay!)
Weed Control (double yay!)
Garden and Landscape
and More!
I am totally in the mood to decorate for fall, so this week I started working on my front porch.  I found some gorgeous urns and knew they would be perfect for the project I had in mind.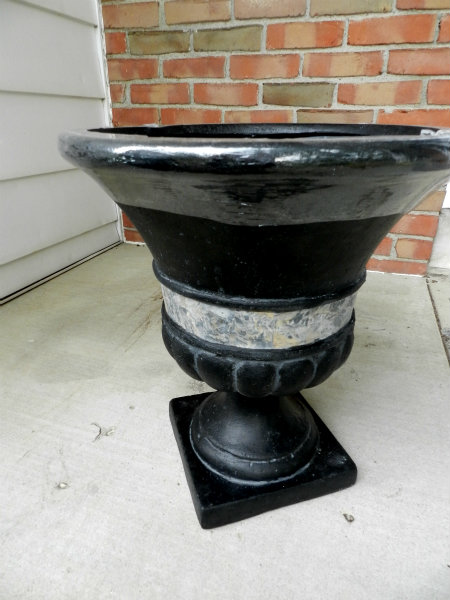 I put some small rocks in the bottom to help the water drain well.  You can also use broken pieces of terra cotta pots, if you have any.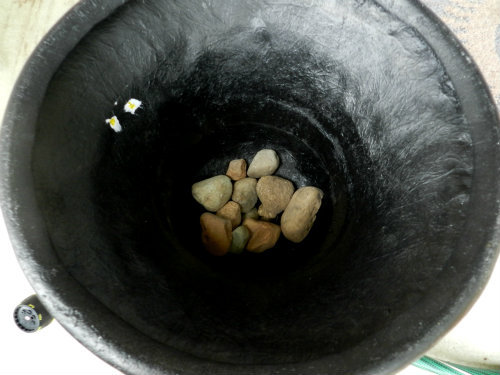 I filled up the urn with Miracle-Gro® Potting Mix.  I have used this many times in the past and have had wonderful results.  Its rich, organic materials improve drainage and air flow to promote healthy plant growth.  Miracle-Gro® Potting Mix contains continuous release plant food that will feed my mums for the entire fall season, so I don't even have to think about fertilizing my plants!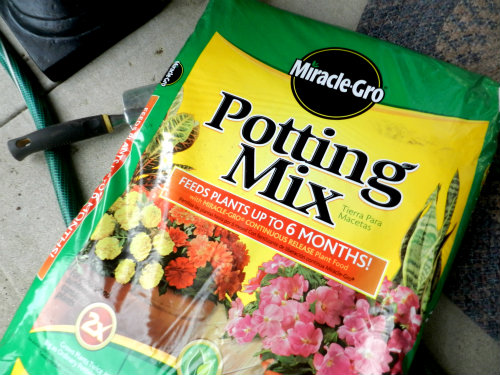 After filling the urn, I made a "crater" in the soil making sure there was a thick layer all the way around the edges, but plenty of room available for the mum.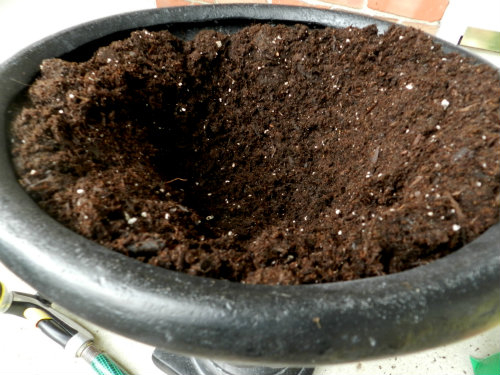 Next, I filled the crater with water to ensure that the new plant would have moist and airy soil to help it grow well right from the start.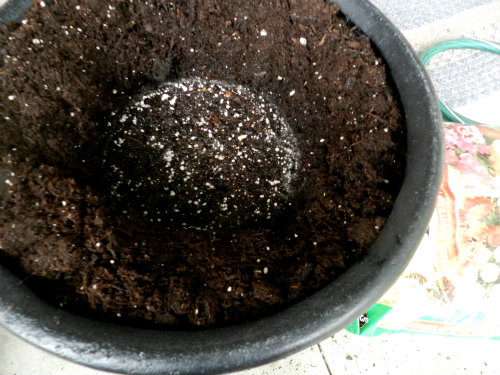 I planted the mum and gently but firmly pressed the soil around the plant.
After giving it a good drink, I stepped back to check it out.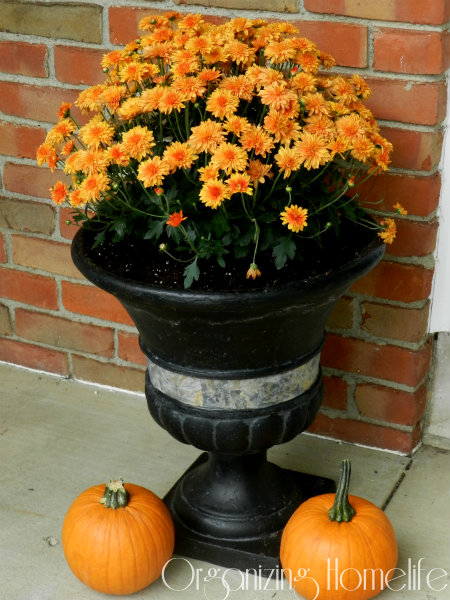 Happy dance!
While we were shopping, I couldn't resist letting the kids pick up some pie pumpkins.  As soon as we find some larger ones, I'll be able to complete my fall porch decor, and bring those little ones in for some homemade pumpkin pie.  Don't you just love fall?
Be sure to check out Miracle-Gro Facebook page where you will find great tips and advice from expert gardeners!