I can't believe how quickly this summer has flown by!  I knew it would go fast because last year, right after Christmas, I decided to plan a trip to the Haven Blogging Conference in Atlanta.
My hubby and I talked it over and decided to skip our regular vacation of visiting family 600 miles away from home, and plan a trip to Georgia!  I'm not a huge fan of traveling, so this was really big for me.  We decided to take a road trip and travel through 6 states, changing places we stayed 9 times in 2 weeks!  If you haven't seen my vacation planning printable pack, you may want to check it out.  It saved my sanity while planning and going on this trip!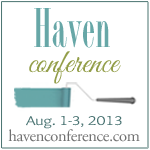 Haven is a blog conference for home and DIY bloggers.  Since organizing the home is my thing, and I love to DIY, Haven seemed like a great fit.  It's organized by some of my favorite bloggers and sponsored by some pretty fabulous companies.  Several of my friends went last year and encouraged me to join them this year.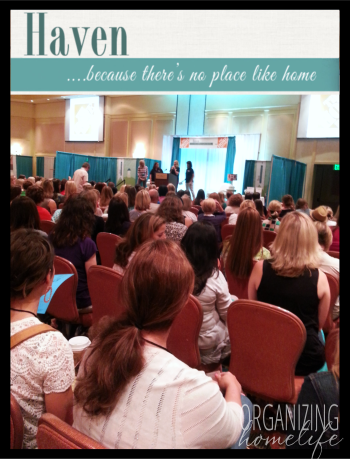 You may know that a bunch of us "organizing bloggers" have made great friendships and love to work together, but only a few of us have ever met in person!  Haven was the perfect opportunity for us to get together, have fun, meet new friends, and learn a lot!  Here I am with (top left) Becky from Organizing Made Fun, Geralin from Metropolitan Organizing, (top right) Leanne from Organize and Decorate Everything, (middle) Anna from Ask Anna.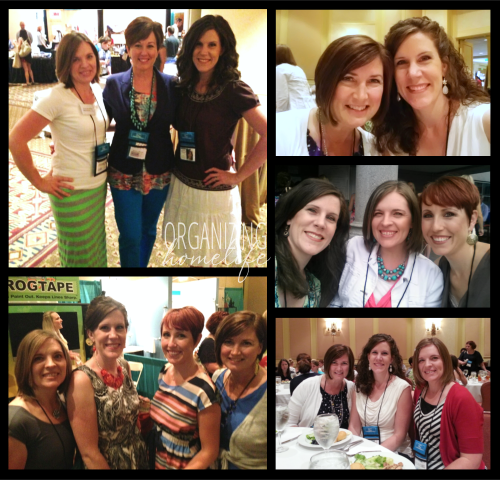 I also loved meeting some new friends – bloggers that I follow, but have never met!  There were so many fabulous ladies (and a few guys).  Here are just a few that I remembered to take pics with…
(Top left) Kim from Sand and Sisal, (top right) KariAnne from Thistlewood Farms, (bottom right) Traci from Beneath My Heart, and (bottom left) Katie from Deranchification.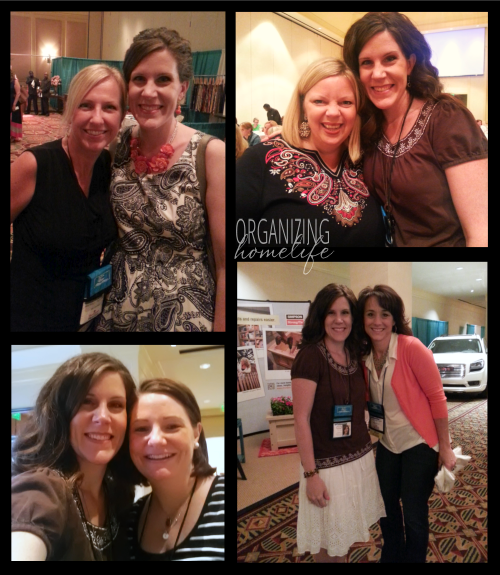 The classes were great! Super informative blogging classes were taught by some of my favorite bloggers, and I even attended a few creative classes.  I've never worked with chalk or milk paint before, so who better to learn from than Shaunna from Perfectly Imperfect and Marian a.k.a. Miss Mustard Seed?  I learned to distress wood, which was so fun because I have been wanting to distress my coffee table.  We'll see how that goes…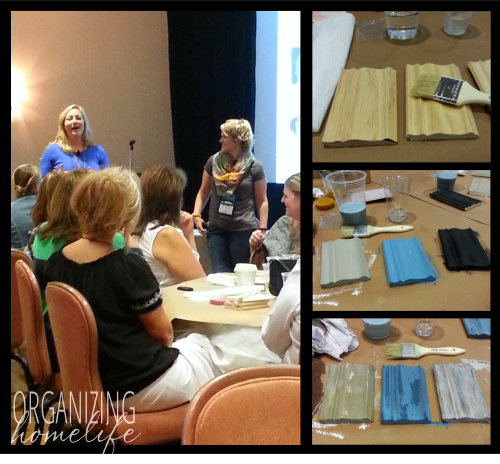 Watching some of my favorite DIYers do the "DIY Shuffle" was hilarious.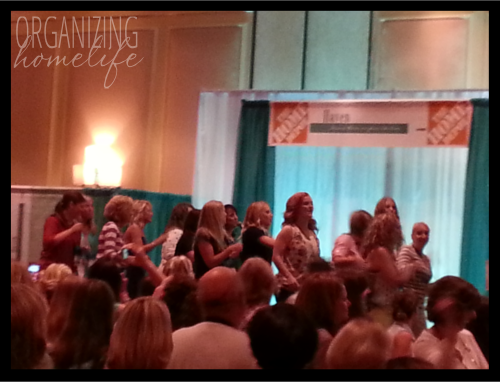 I learned to strike the "Cyndi" pose thanks to the beautiful Cyndi Spivey from Walking in Grace and Beauty.  Cyndi is also a pastor's wife, so we hit it off right from the start.  Becky also introduced me to her lovely friend, Richella, from Imparting Grace.  These gals were a Godsend.  They organized a little devotional and prayer time before the conference started each day.  It was wonderful and inspiring to meet these sweet, Godly ladies.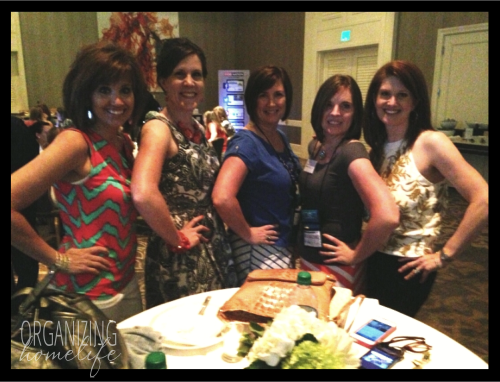 Haven was amazing.  It was a great opportunity to meet new friends, learn, meet sponsors, check out new products, and be totally inspired!  If you're a blogger, I highly recommend going next year!
I mentioned earlier that we traveled through 6 states to get to Haven and back home.  I won't bore you with too many family vacation pictures, but I do have to show some.  I asked you all on my Facebook page for suggestions and favorite attractions, and we chose a number of them to include in our vacation.  Thank you!
I knew taking a two week trip with a family of six was going to be a lot of work and that we would be cramped in a small hotel room, so I did lots of research before our trip and landed on the idea of renting a mountain cabin in the Smoky Mountains, TN, for a week.  It may have been one of the best decisions I have ever made!
Staying at hotels every night for two weeks is a sure-fire way to break the vacation budget fast!  After lots of research, I realized that it would actually be cheaper to rent the cabin because we could make our own meals and wouldn't need to go to as many attractions to entertain us each day.  It was so restful and exactly the kind of vacation we needed!  We chose a few spots to visit, and the rest of the time we just relaxed and had some fun time as a family playing games and being together.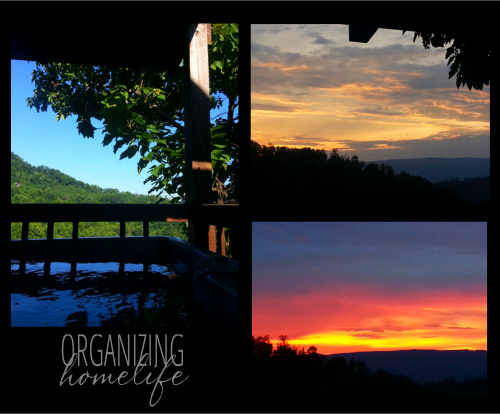 Hiking in the Smoky Mountain National Park was a fun time for everyone.  We stopped by the Comedy Barn in Pigeon Forge.  It's a family friendly comedy show and I must say that it was very funny.  I didn't have high hopes for it, but it exceeded my expectations greatly!  We also visited the Tennessee Aquarium in Chattanooga which was excellent!  I highly recommend a trip there if you ever get an opportunity!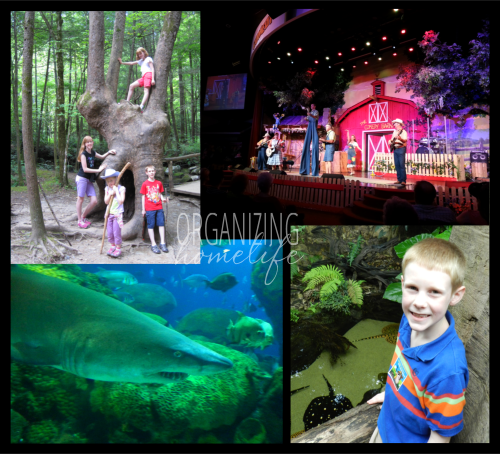 It was really nice to have some down time.  I did a little bit of work, but that's the life of a blogger. 😉  And here I am pool-side checking my Duo binder which I used to help me organize this vacation.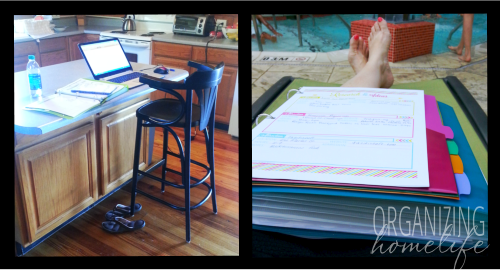 I have to say that by far my favorite attraction on this entire trip was our visit to Parrot Mountain in Pigeon Forge.  It was amazing!  Those parrots were incredibly gentle – even with the kids!  They talked to us, ate right from our hands, and even let us hold them.  And, if you're a homeschooler, they give a HUGE discount!  It was only $5 for the kids and $10 for the parents!  We'll definitely go back there if we ever have the opportunity.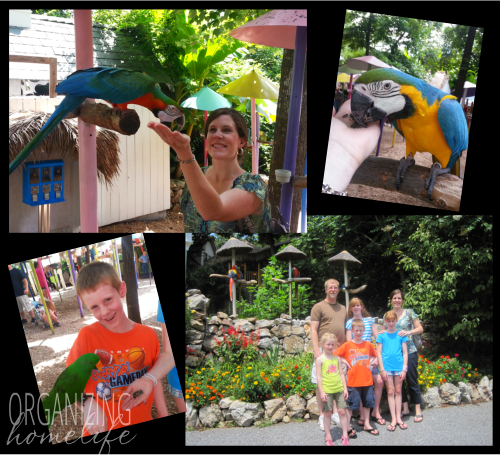 I am so thankful that we were able to take this trip.  I know many families rarely or never get a vacation.  For many years we were not able to take any vacation other than visiting our families.  This was a treasure for us that we enjoyed so much.  We are thankful for every minute.