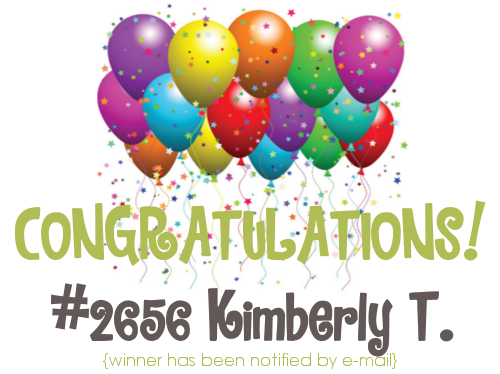 I can hardly believe it's been a year since I started Organizing Homelife.  August 2, was my 1 Year Blogiversary, and I thought it would be fun to celebrate with a fun giveaway!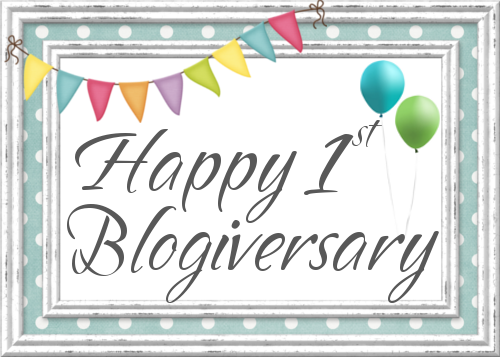 BONUS UPDATE!!!! Everyone who places an order through Organizing Homelife will be entered in a drawing to win a second Organizing Utility Tote!!!
I'm sure you've heard of Thirty One bags and gifts, haven't you?  Thirty One's super stylish, functional bags and accessories are designed to make your life a little easier!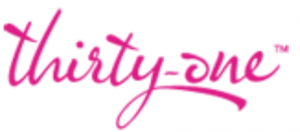 And, I'm happy to announce that you have a chance to win an Organizing Utility Tote from Thirty One!  Gotta love anniversaries when they come with an awesome gift!
Jessica, my fabulous Thirty One consultant, sent me an Organizing Utility Tote in the Parisian Pop pattern.  Isn't it perfect?  To say I love it is an understatement!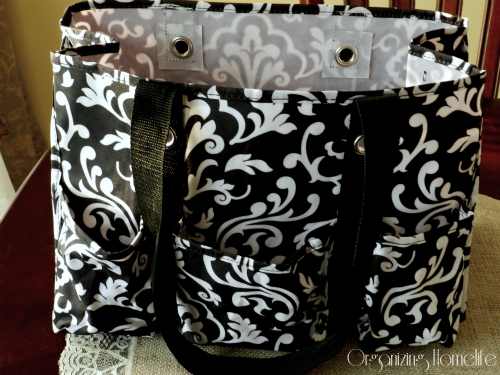 It has seven pockets on the outside and a large interior space giving you so many possibilities for organizing!
In a few weeks, when school starts, we begin the crazy schedules of gymnastics and ballet lessons, kids clubs, and committee meetings.  It can be so crazy keeping everything straight.  Every week, twice a week, I sit at the ballet studio for a of couple hours at a time.  I usually have my hands full with books, papers, and other things I'm working on.
The Organizing Utility Tote to the rescue!  It can carry all sorts of things.  I picked up a letter file bin at Office Max and put it in the tote.  It fits inside perfectly.  If I want, I can easily take it out and use the tote as a bag.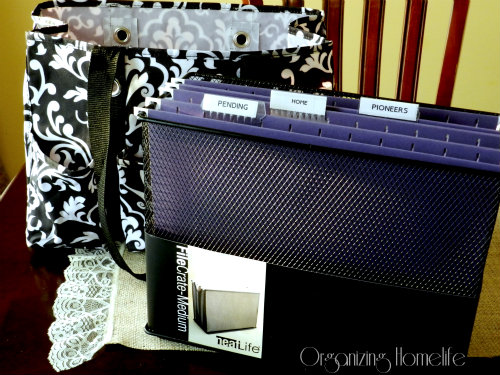 I'm using it when I need to work on paperwork and send thank you notes…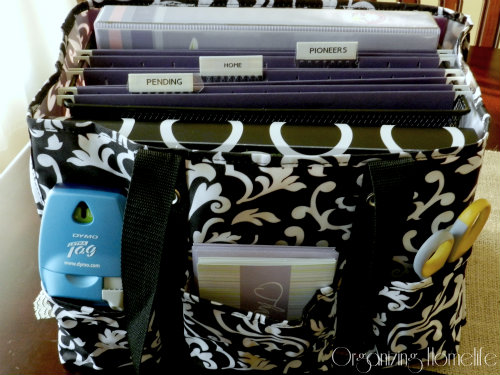 I can also take along school work that needs grading, schedules I need to work on, and some of my many binders to organize meetings, etc.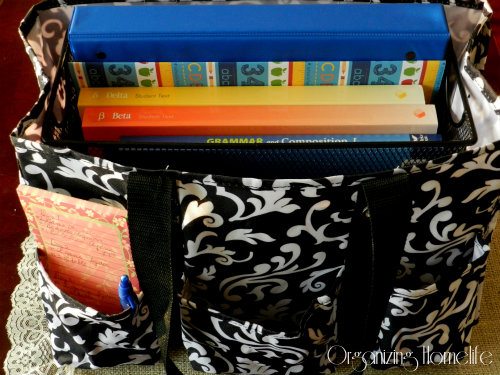 It makes it so easy to take my work along with me while I'm running the kids to lessons and activities!
There are a zillion things you could use it to organize, but here are just a few suggestions:
Library books
Magazines
Binders
Sports gear
Recipe books and menu planner
Thank you notes, envelopes, stamps and address book
School work
…and SO much more!
There are so many awesome products!  I chose a few of my favorites to show you.  I LOVE the Fold and Go Organizer with Notepad.  And I love that the Cinch Sac is only $20!  It's perfect for kids' sports gear.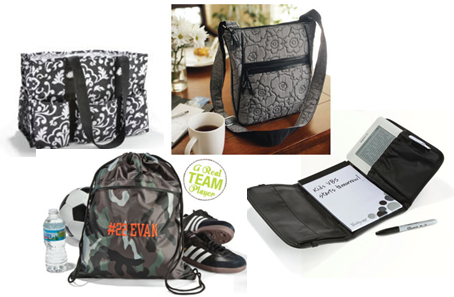 And look how many patterns it comes in…

These are just a few of my favorite Thirty One products.  You should definitely check out the Thirty One Catalog here.  Jessica is so sweet to offer Organizing Homelife readers a $5 gift certificate toward a future purchase when you buy any product through my site!  Just mention Organizing Homelife with your order.
BONUS UPDATE!!!! Everyone who places an order through Organizing Homelife will be entered in a drawing for a second Organizing Utility Tote!!!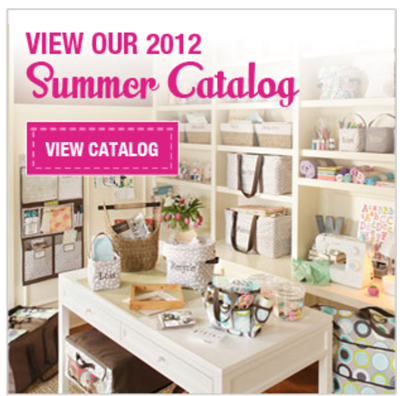 There's another bonus! For the month of August,  anything in the Spirit Collection is 50% off for every $31 you spend.  Once your order totals $31 or more, type in the item's code and put an "S" at the end to get the discount.  If you spend $62 you can purchase two specials.
And now for the giveaway!!!
One winner will be chosen using Rafflecopter to win an Organizing Utility Tote from Thirty One.  The winner will be able to choose their favorite pattern.  Woo Hoo!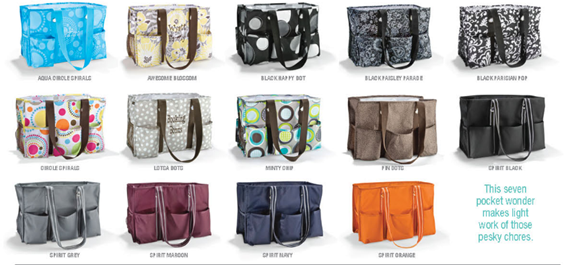 I'm using Rafflecopter to make this super simple for you.  You can enter the giveaway using your name and e-mail, or just log in with your Facebook user name.
Don't worry about spam – your e-mail address is kept confidential by me and is used to contact you in the event that you are the winner.
The Fine Print
Giveaway is open to U.S. residents only.
Giveaway begins Friday, August 3, 2012 and ends at 10:00 p.m. eastern time, Sunday, August 12, 2012.
Winner will be e-mailed and announced here on Monday, August 13, 2012.
Winner has 7 days to respond to e-mail.