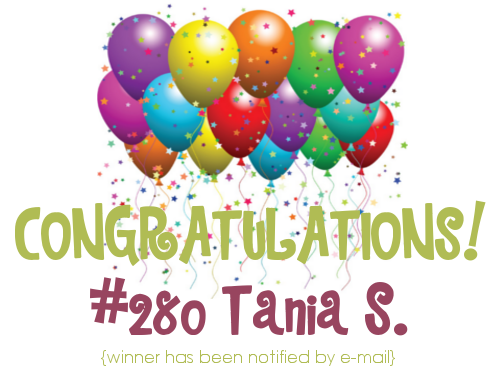 Who loves Pampered Chef?  It is by far my favorite kitchen products company!
I am so thrilled to offer this giveaway to YOU, my awesome readers!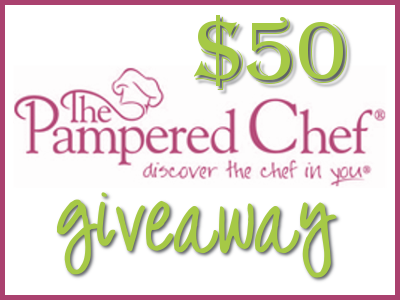 Pampered Chef's FABULOUS consultant, Vanessa Brubaker, is offering one of Organizing Homelife's readers a $50 credit for Pampered Chef products ordered through her site!

I have hosted a number of Pampered Chef home and catalog parties and have loved it every time.  My kitchen is stocked full of their products!
One of my favorite things (besides perusing the catalog for amazing products) is seeing the products first hand when they are delivered!  Every time, while separating the guests' orders I find new products to love.  Sometimes, I wonder how I missed a particular product in the catalog.
I have yet to find a kitchen tool made by Pampered Chef that I didn't love. LOVE.

And, Vanessa, because she is so generous, is also offering FREE SHIPPING for all orders placed through her site.  Just use "Organizing Homelife" as the hostess name.  (*Note* – the shipping charge will show on your order total, but Vanessa will remove it when she processes the order.)
The Fine Print:
Winner receives $50 worth of Pampered Chef products ordered through Vanessa Brubaker's site.
Giveaway is open to U.S. residents only.
Giveaway begins Saturday, January 14, 2012 and ends at midnight eastern time, Saturday, January 28, 2012.
Winner will be e-mailed and announced here on Sunday, January 29, 2012.
I'm using Rafflecopter to make this giveaway super-simple for you.  If you've never used Rafflecopter, here is how:
* Sign in with your Facebook account, or just enter your name and e-mail address (they won't spam you – it's used so I can contact you if you win).
* You MUST click on the green "Do It" box for INSTRUCTIONS, links and to be entered. Points are not tallied until you click on "Enter".
* Comments left without clicking "Do It" and "Enter" will not be counted.
* Each person can earn up to 18 entries!  Points are listed next to each entry.
Best wishes!!  I hope you find some new favorite kitchen tools!