Want a great way to use up your leftover Thanksgiving turkey?  Here is one of my FAVORITE recipes.  I don't normally like mushrooms much at all, but I love this soup.  It is called Wild Rice Turkey Soup, but you can use either turkey or chicken.  Feel free to click on the recipe box below to print.  Enjoy!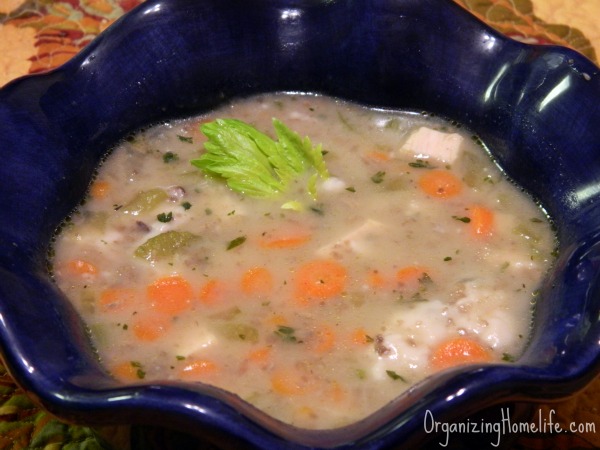 Slice 1 cup of carrots: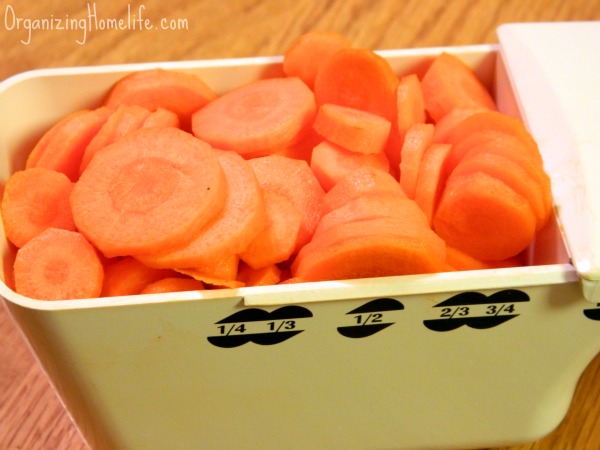 Slice 1 cup of celery: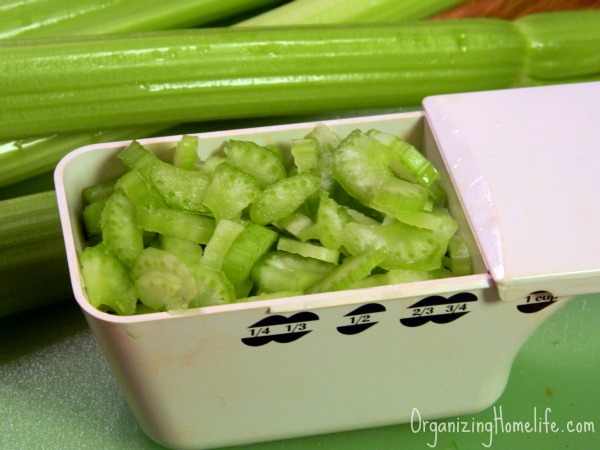 Chop 1 cup of onions: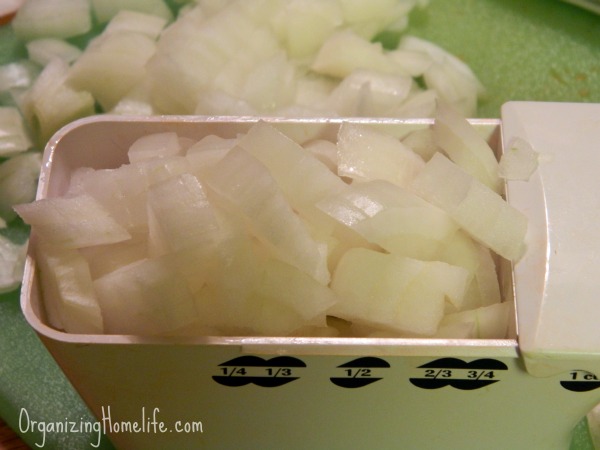 Chop 1/2 pound of mushrooms.  I love my Pampered Chef chopper, but you could easily use a food processor.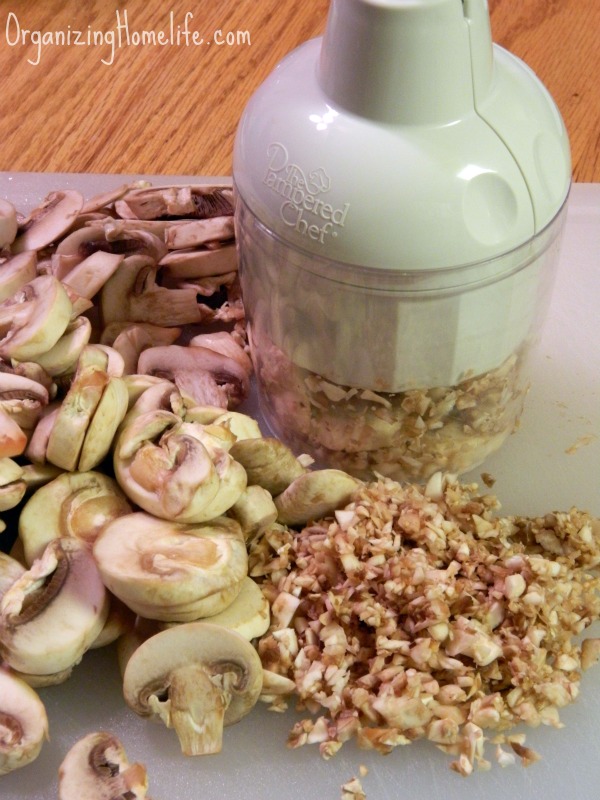 Cook 1 box of wild rice according to package directions.  I use Zatarains or Rice-a-Roni brands.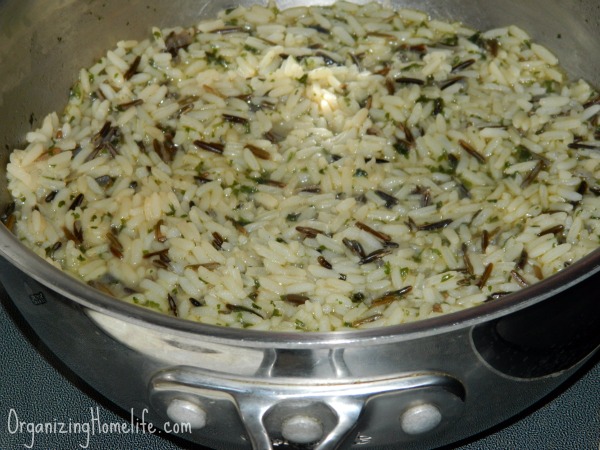 Bring vegetables to a boil in broth.  Add herbs and bouillon.  Simmer for 30 minutes.  Add melted butter mixed with flour to thicken.  Add 1 can of cream of mushroom soup.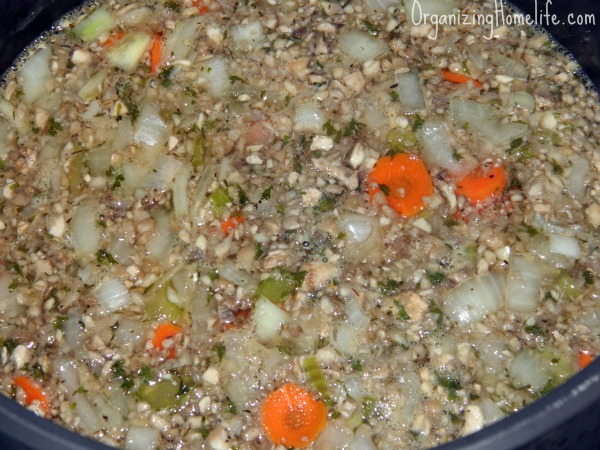 Add cooked turkey or chicken and rice to soup.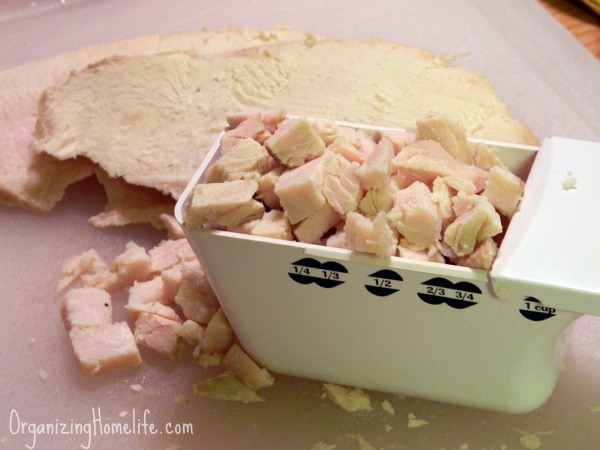 Cook until heated through.  Enjoy!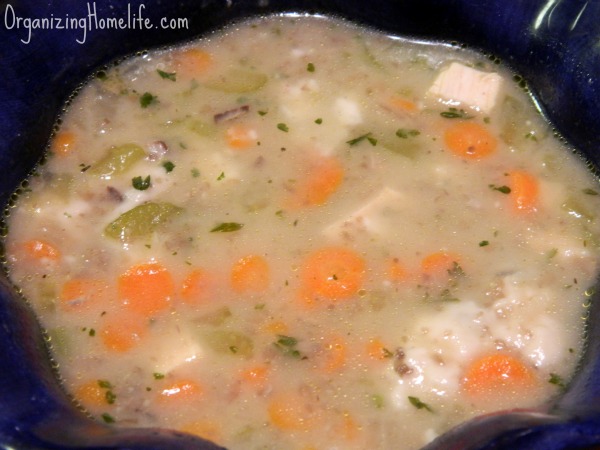 Ingredients
8 cups chicken broth
1/2 pound fresh mushrooms, chopped
1 cup finely chopped celery
1 cup shredded carrot
1 cup finely chopped onion
1 teaspoon chicken bouillon
1 teaspoon dried parsley
1/4 teaspoon garlic powder
1/4 teaspoon dried thyme
1/4 cup butter or margarine
1/4 cup flour
1 can (10-3/4 ounce) cream of mushroom soup, undiluted
1/2 cup additional chicken broth
3 cups cooked wild rice
2 cups cubed cooked turkey
Instructions
In a large saucepan, combine the first nine ingredients. Bring to a boil. Reduce heat cover and simmer for 30 minutes. In a soup kettle or Dutch oven, melt butter. Stir in flour until smooth. Gradually whisk in broth mixture. Bring to a boil cook and stir for 2 minutes or until thickened. Whisk in soup and broth. Add rice and turkey, heat through.