Are you looking for a super easy, amazingly delicious dinner recipe that even your little kiddos will eat?  This is one of our family's favorites:
Apricot Ham Steak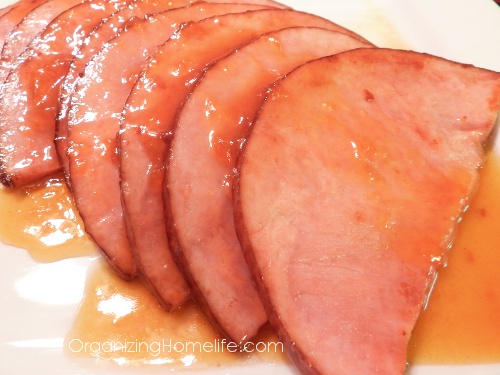 Ingredients:
* 4 slices cooked ham (1/2 in. thick)
* 2 Tablespoons butter or margarine, divided
* 1/2 cup apricot preserves
* 1 Tablespoon cider vinegar
* 1/4 teaspoon ground ginger
* Dash salt
Directions:
In a skillet, saute ham slices in 1 Tablespoon of butter until lightly browned, turning once.
In a saucepan, combine the preserves, vinegar, ginger, salt and remaining butter; heat through.
Serve ham with the apricot sauce.  Enjoy!
Click here for a PRINTABLE RECIPE CARD: