I was invited to participate in a project hosted by Wayfair.  They challenged a few bloggers to take one of their products and change it creatively.  I love a good challenge, so I decided to go for it!
The product I chose was a simple 3-tier bookcase.  I had a few ideas immediately when I saw it, so I checked the measurements and decided this piece was for me.  Giftcards.com sent a $50 gift card to pay for any supplies I would need for the challenge.  Awesome!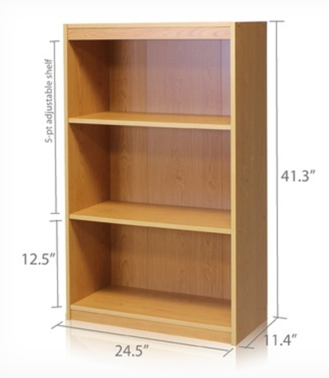 I had planned to use this bookcase in my son's room as a toy organizer/bookcase.  Originally, I had intended to paint it, but after assembling it and moving it to his room, I decided I liked the natural look.
However, I still wanted to make some changes to make it unique and fit with the transportation theme in his room.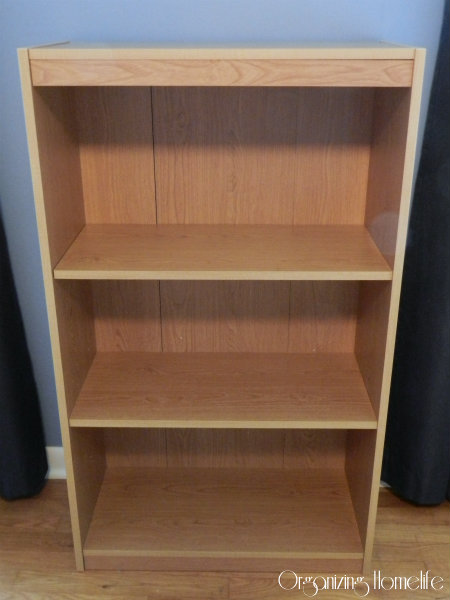 One of the reasons I chose this bookcase was that when I checked the measurements, I realized my favorite organizing toy bins would fit perfectly!  They are fairly cheap and hold up to a lot of abuse from children!  I picked up a few at Target.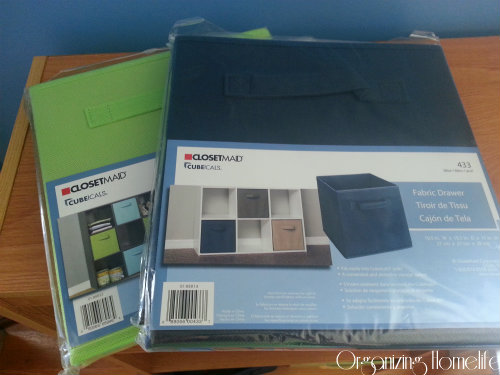 I didn't want the bookcase to look so boring, so I decided to add a pattern to the back.  I went to the fabric store where I found this great fabric.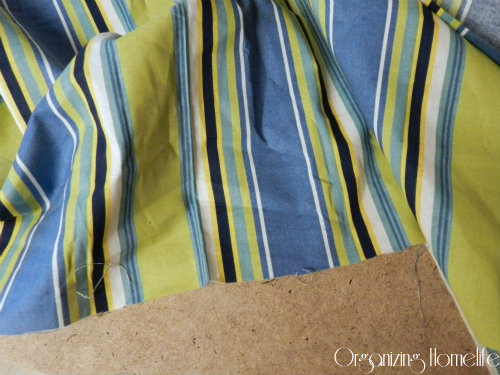 I raided my hubby's supply of scrap wood and found a thin piece of paneling that was perfect for my plan!  I traced one of the shelves from the bookcase to make sure my lines were perfectly straight (plus it made it super simple 😉 ).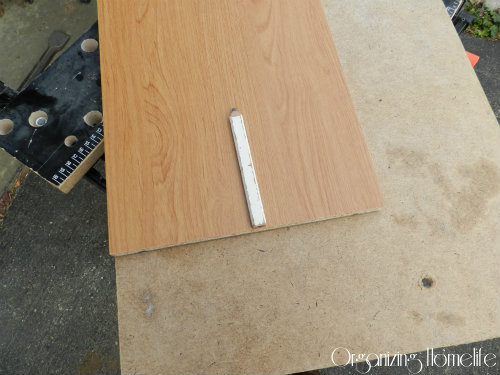 We cut the paneling down to the size I needed.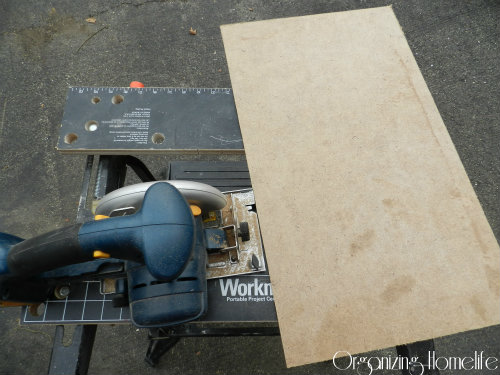 I applied spray adhesive to the back of the fabric and smoothed it out on the paneling.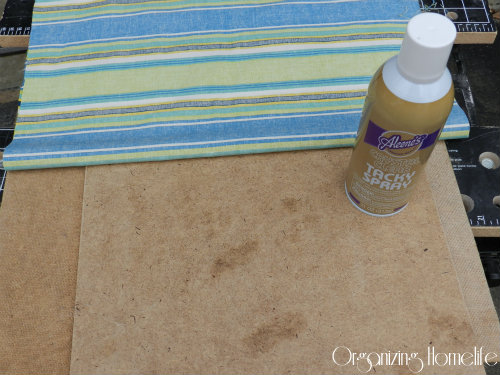 Then, I put it in the back of the bookcase and put in the new bins.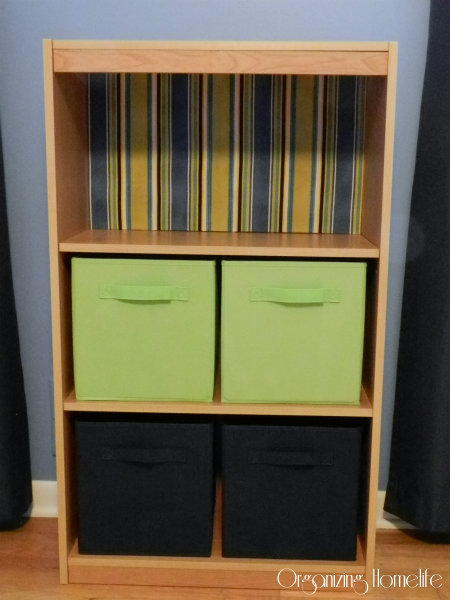 In keeping with the transportation theme in his room, I found these cute wooden shapes at the fabric store.  They were EXACTLY what I had in mind!  Don't you just love when that happens? 🙂
I thought the front of the bookcase looked rather boring, so I came up with a plan to incorporate a "road" into my makeover.  At first, I thought I would paint it, but then I had an idea that would make it even simpler, and probably better looking!  I found some black duct tape in a roll, and a sheet of yellow.  I had no idea they sold duct tape in sheets now.  Very cool.
I cut a strip of the black tape and put it across the top front of the bookcase.  I snipped little pieces of yellow and made my "road" SO easily!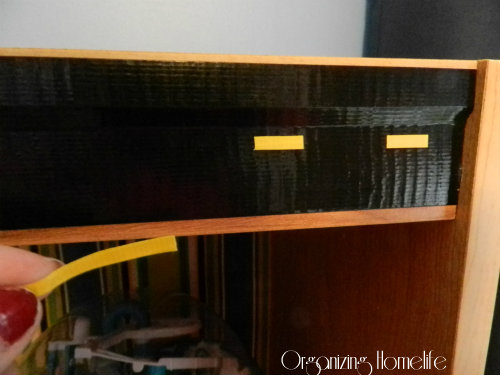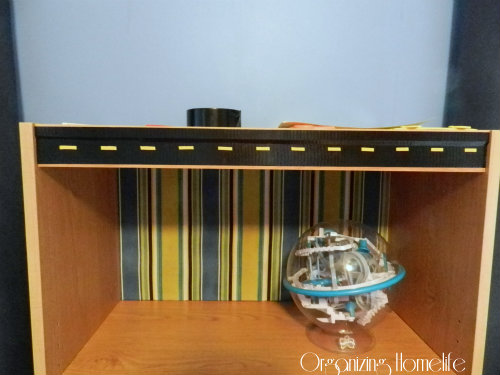 Then I glued the smaller vehicles onto the road…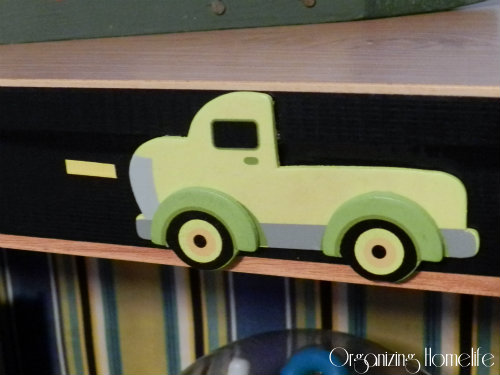 …and the larger vehicles onto the fabric bins.  I used the same spray adhesive as with the fabric backing and they are stuck on there really well!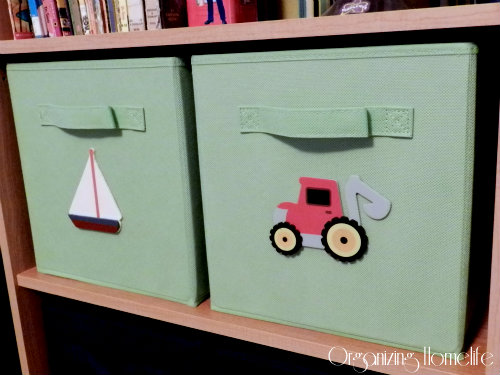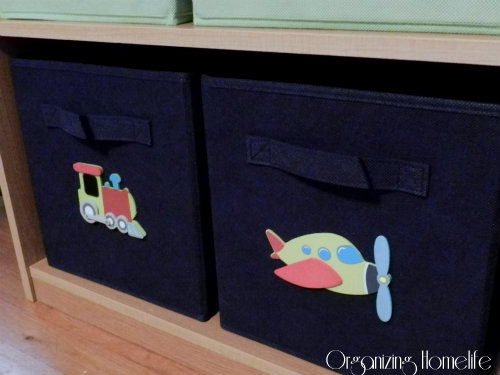 Then it was time to accessorize!  I grabbed his books, both old and new, and added his little telephone bank that his great-grandmother gave him.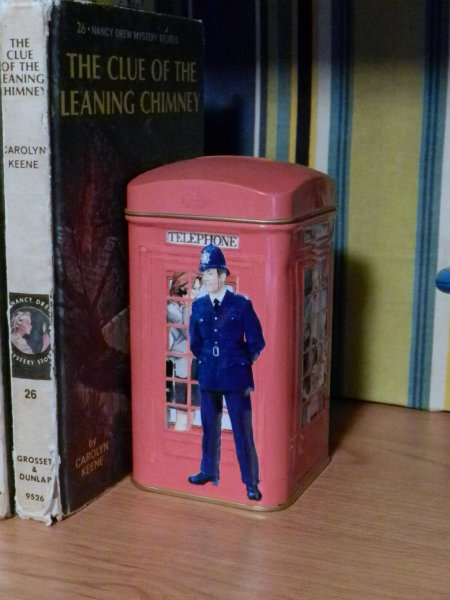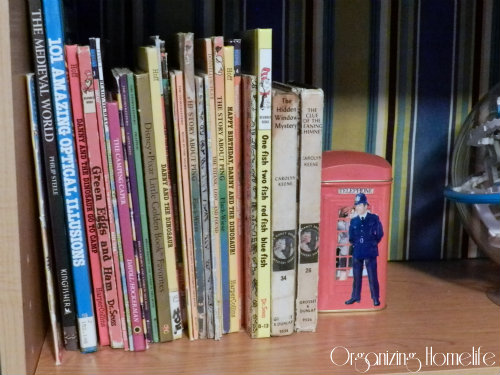 I love how he now has a perfect spot for one of his favorite games, Perplexus.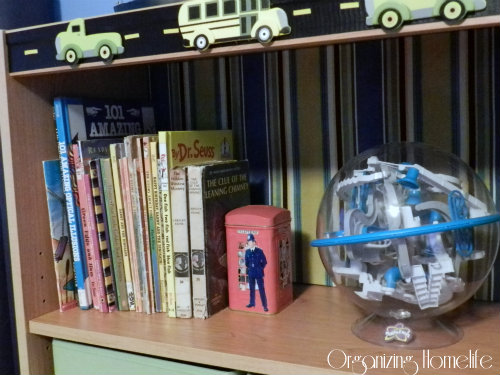 My hubby made the little red sailboat when he was a boy, and I finally found the perfect spot to display it!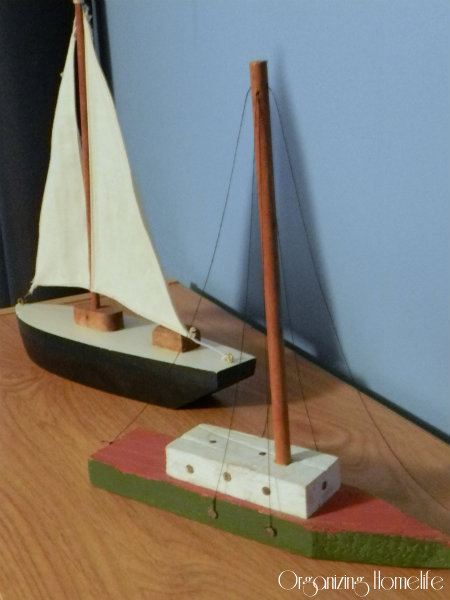 There you go.  Simple changes to transform a plain bookcase into something decorative and unique.  This was such a fun challenge, and I just LOVE how it turned out!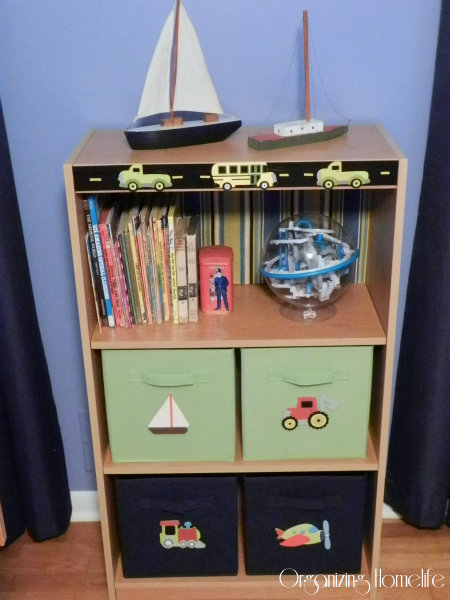 Using a simple 3-tiered bookcase, he now has a perfect spot to keep his toys organized and looking great!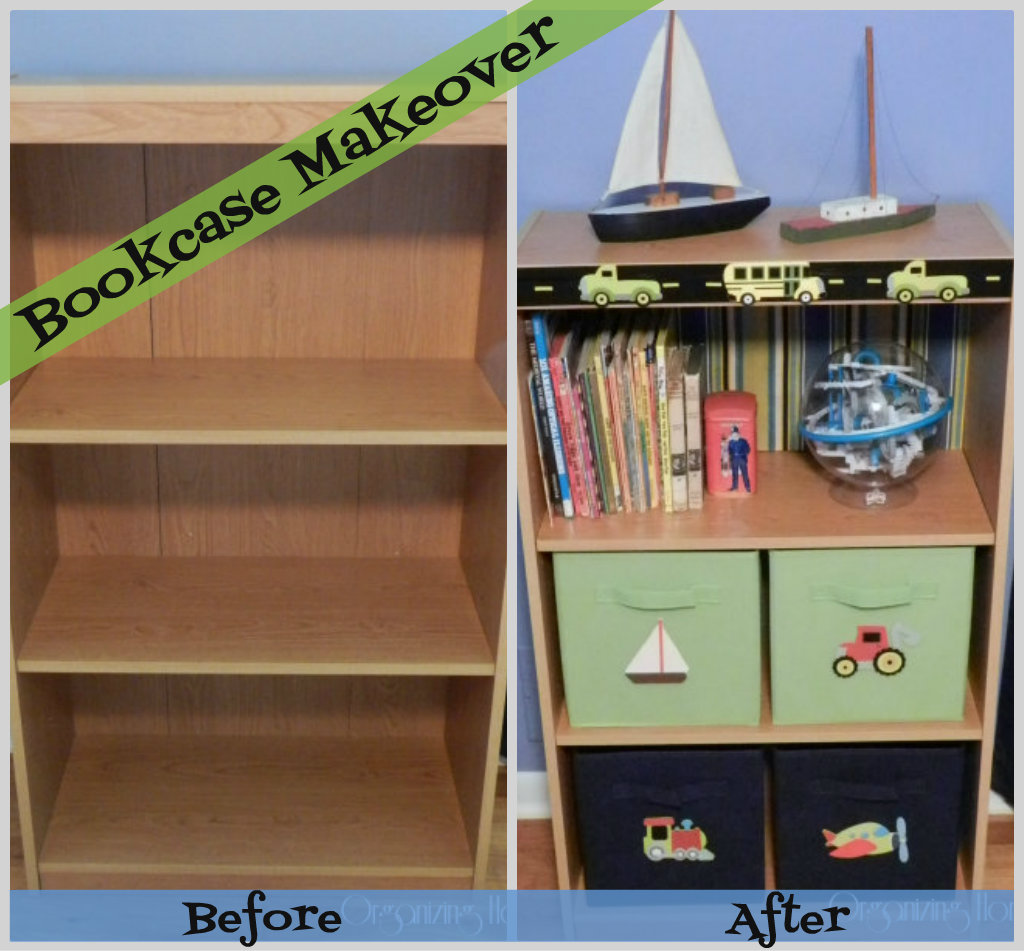 Thanks to Wayfair for inviting me to participate in this challenge.  I was given the choice of a Wayfair product to use in my home to complete this challenge as well as a gift card from Giftcards.com to purchase supplies toward this project.  You can follow Wayfair on Pinterest and Facebook to see more of their products.