I love fall!  I love the smells in the air outside, the aroma of my favorite pumpkin vanilla candle burning inside, the beautiful mums and the crisp air.
I love fall decorations and they match the color of my kitchen so well, this is one of my favorite times of year to decorate.
Here is how I decorate a small wall space in my kitchen.  I found the wall words in a cute little gift shop in Indiana.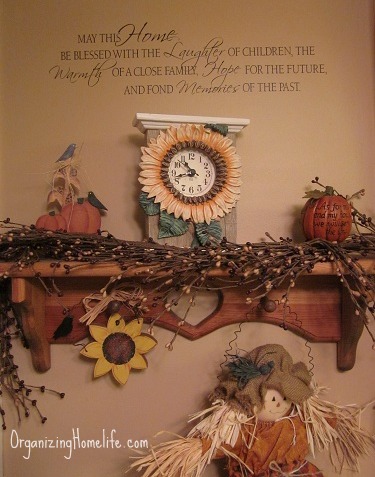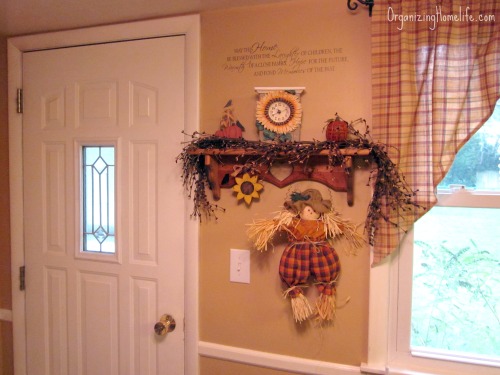 May this Home
be Blessed with the Laughter of Children
the Warmth of a Close Family, Hope for the Future
and Fond Memories of the Past.