I don't know about you, but keeping my purse neat and organized is a challenge.  Receipts, gum wrappers, tissues, notes, etc. can take over and wreak havoc in a very short period of time.
Obviously, when I'm near a trash can I'll use it, but there are many times when I have a piece of trash and no where to put it.
So what can I do except to toss it in my bag?  Ugh.  I hate all those little scraps and mess all over the bottom of my purse.
At one point I even added 'clean out purse' to my weekly cleaning list in my home management binder.  Good idea?  You bet.  Do I always do it?  Uh, not really.
One day it dawned on me – I need a "trash can" for my purse!  So, I set to the task of figuring something out.  Here is what I came up with – my very own do-it-yourself purse trash can: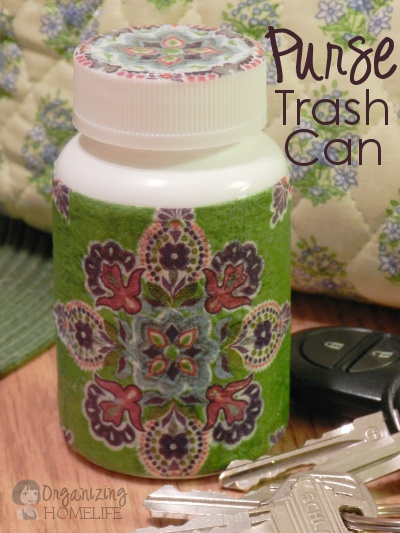 Here is how I did it:
Start with a pretty napkin, Mod Podge, and a plastic container.  I used a wide mouthed ibuprofen bottle.  You want the mouth to be wide enough so that it's easy to dump out the trash.  This bottle has worked great for me – even tissues come out of it.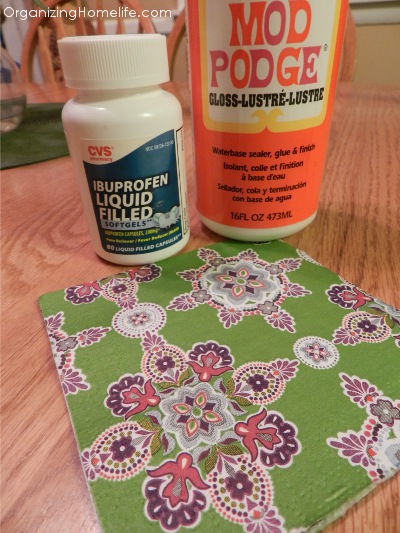 Cover your work surface with newspaper.  Measure the bottle area that you want to cover.  I wrapped the napkin around it to set the design how I wanted it.  Cut down the napkin to size.  I used both layers of the napkin at the same time.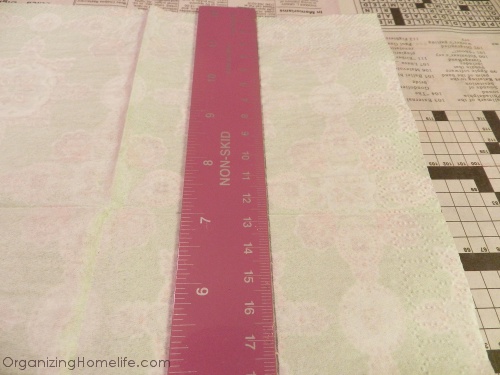 Cover the bottle with Mod Podge using a foam brush.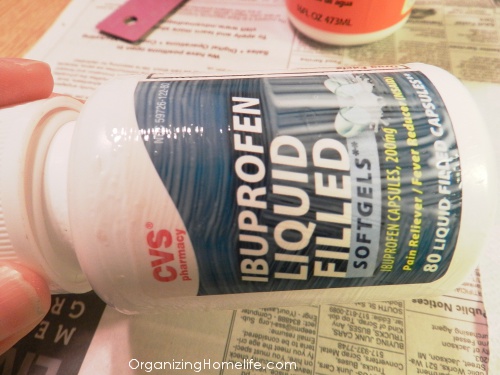 Wrap the napkin around and secure the end with more Mod Podge.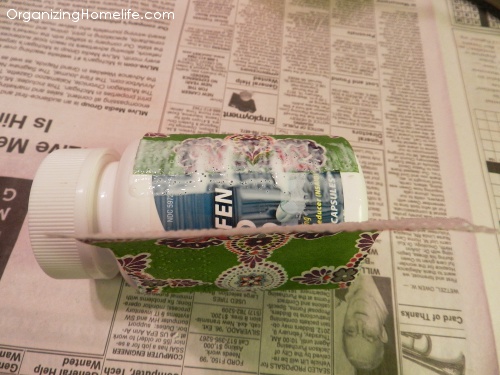 VERY CAREFULLY cover the napkin with Mod Podge and allow to dry.  The napkin I used was fairly thin, so after it dried, I cut another layer of napkin, matched the design and Mod Podged it over the first layer.  You could probably put a plain piece of paper on for your first layer if you don't have enough napkin.  Otherwise, you may be able to see the bottle writing through the napkin.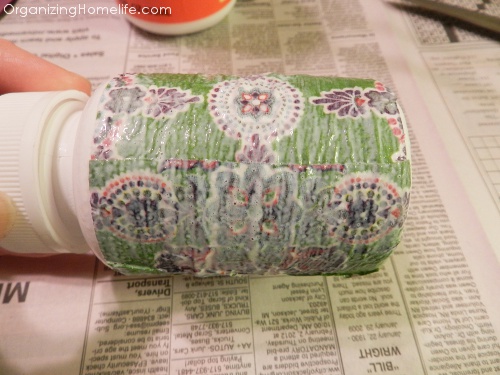 Allow it to dry for 20-30 minutes.  I set it upright and moved it a few times so it didn't stick to the newspaper.
Follow the same process to cover the lid.  The design on my napkin just happened to fit the size of the lid perfectly!  I didn't plan that, but was really happy with the result.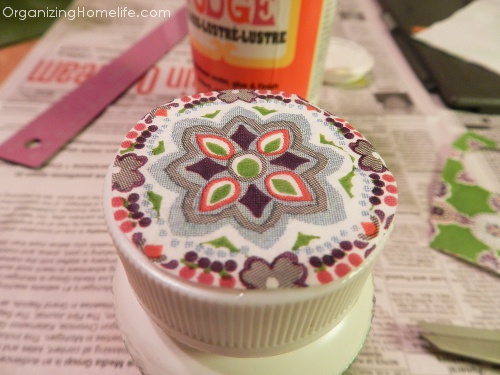 And here is the finished product!  Light, easy to empty, and effective in keeping my purse clean and organized!