Do you ever find yourself arriving at a destination and suddenly realizing you forgot to bring something you really needed?
If you (or your family) regularly forget to take important things with you when you leave the house, you may want to try having a "Don't Forget Me Bin".
A great place to put your bin is on an easily accessible shelf near where you keep your purse or keys.
I picked up a bin at Target and keep it in my front hall coat closet.  There is a shelf at eye level where I can easily see the bin and remember to take those important things with me.  It is right next to my purse, so I can't miss it when I'm running out the door.
***UPDATE***
Here is my "new and improved" Don't Forget Me Basket.  You can see it in use in my Organized Closet.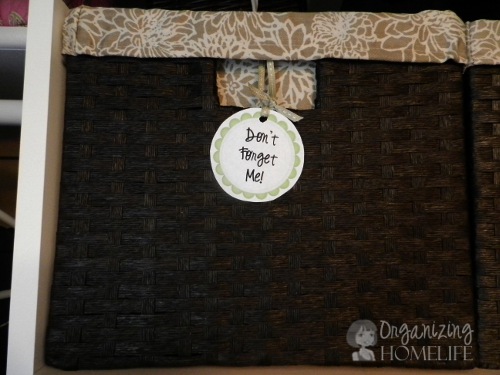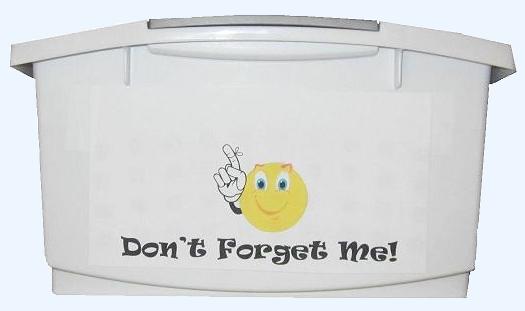 Some things cannot be put in the bin (like library books) because they are used regularly during the week.
Other things are just too large, but still need to be remembered for going certain places.
Try putting a sticky note pad in your bin so you can jot a note to remind yourself of what needs to go.  Keep the note pad and a pen in the bin so you can easily add to it when you think of things during the week.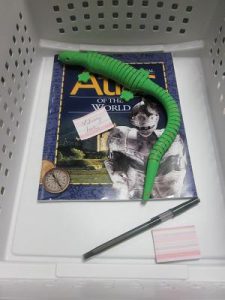 Get into a habit of checking it before you run out the door, and you'll never forget anything again (ha ha!).
What solutions do you have to remember things when you're running out the door?