For a few weeks now, I've been working on updating the little boy decor in my son's room to a more tween appropriate decor. We had new carpet installed as part of the update, so I didn't want to spend a bundle on new wall art.
Yesterday I showed you how I refinished some shelves I found at a yard sale with a little bit of sanding and a can of spray paint.
Today, I'm going to show you an easy and inexpensive way to create wall art using stickers. Yes, you read that right – stickers!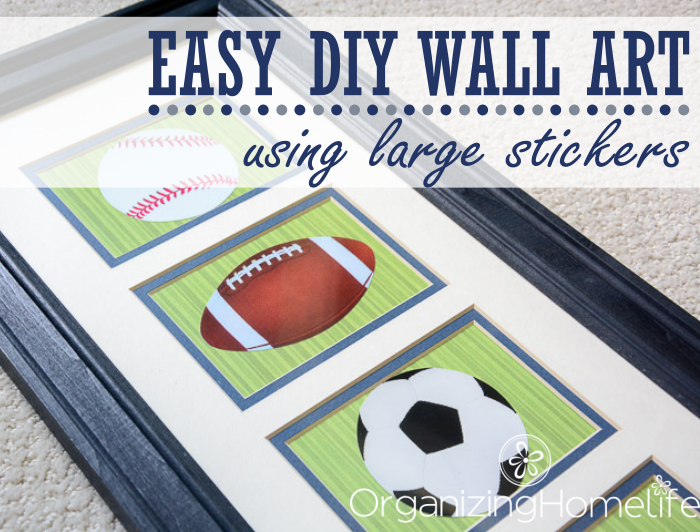 Five years ago, in one of my very first blog posts, I showed you how I used wall stickers to decorate my son's room in transportation style decor. I used some of the extra wall stickers in this picture frame to create a simple, but adorable piece of wall art.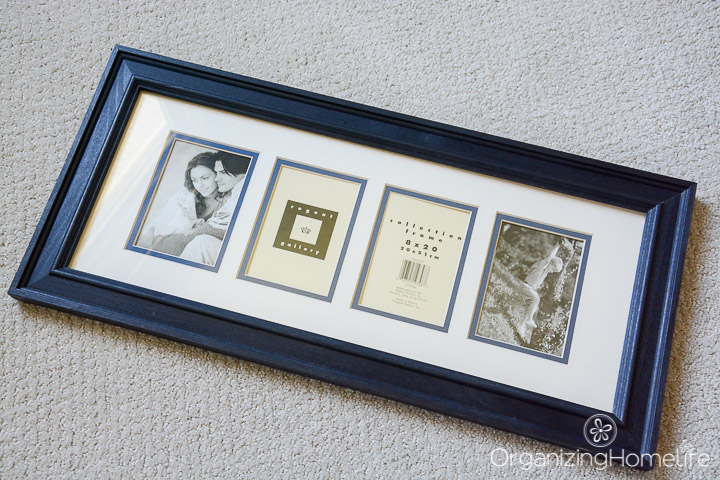 I stuck them on white paper and put them in the frame.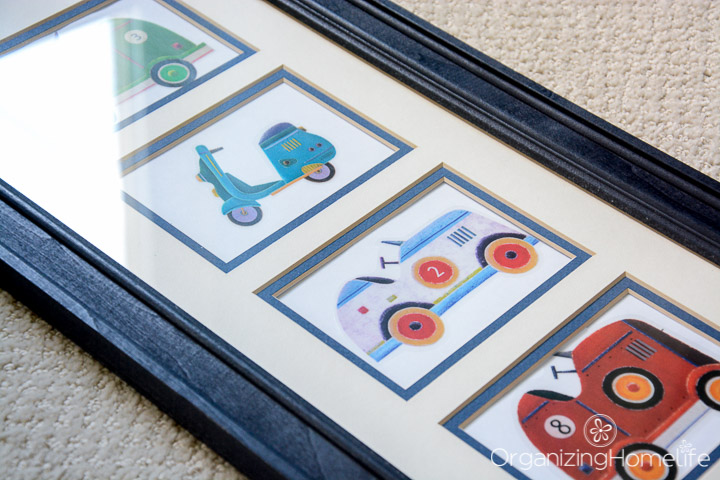 But since we're saying goodbye to the transportation theme and moving on to more of a sports theme, I really wanted to duplicate the idea. You can't get cheaper than buying scrapbook paper and four packages of stickers!
I checked a few craft stores and finally found exactly what I had been imagining at Jo-Ann Fabrics. They're about 3″-4″ each. They're made by Stickapotamus in case you're wondering.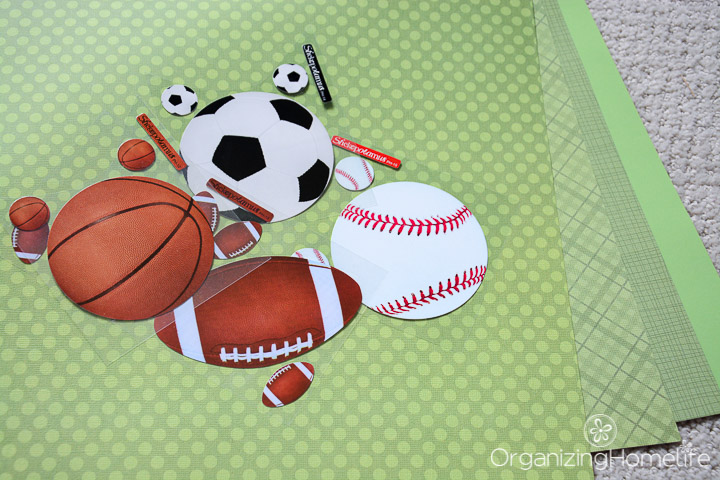 Instead of a white background, I thought it would be fun to choose a scrapbook paper that kind of resembled grass without looking exactly like grass. I chose this striped green and it looks great with the balls.
This is so simple, it's unbelievable. Just cut the paper, stick on the stickers, and line them up in the frame. I taped them together and also to the back of the matte so it wouldn't slide in the frame.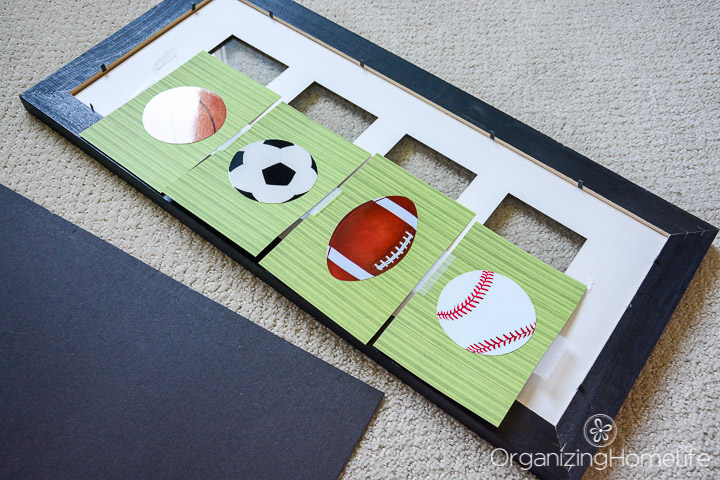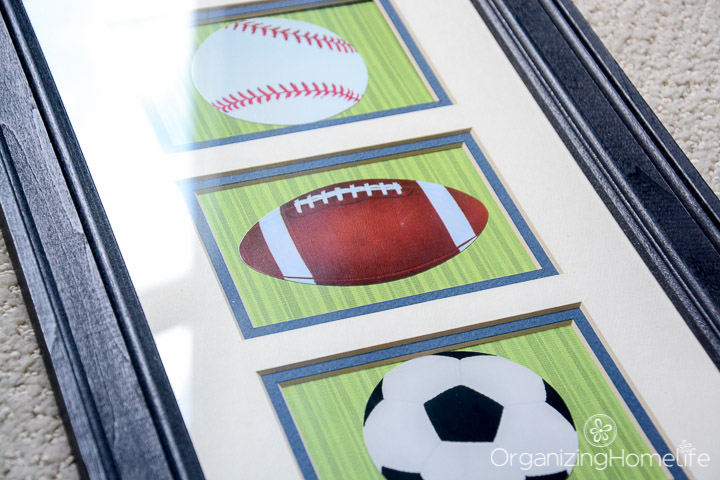 Such a simple way to update and it only cost a few dollars!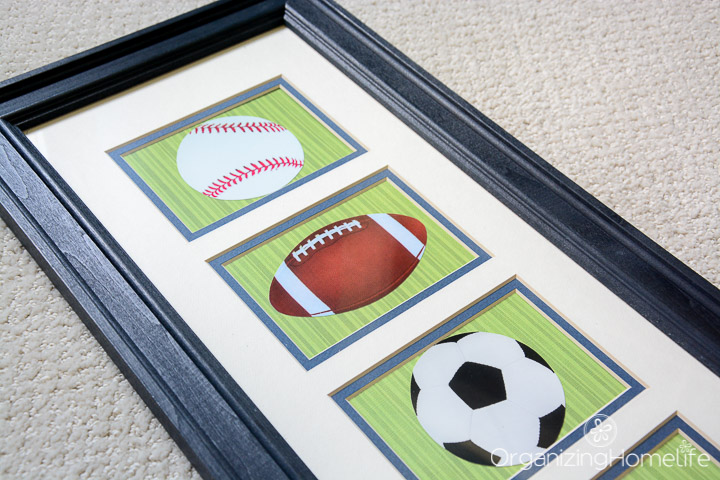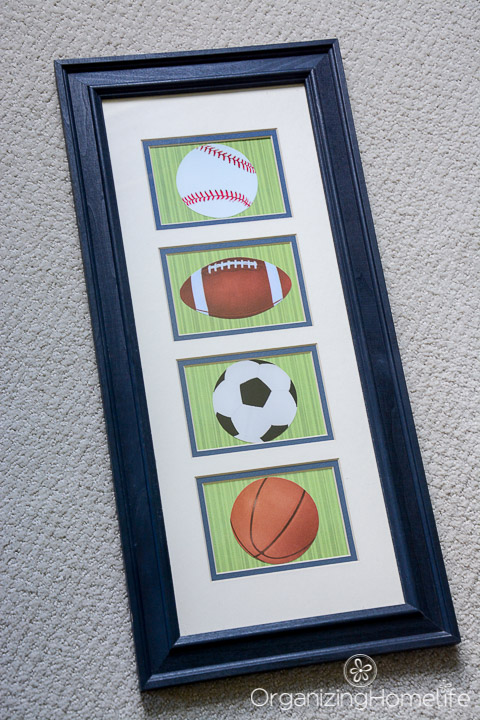 Here's a look at the simple update.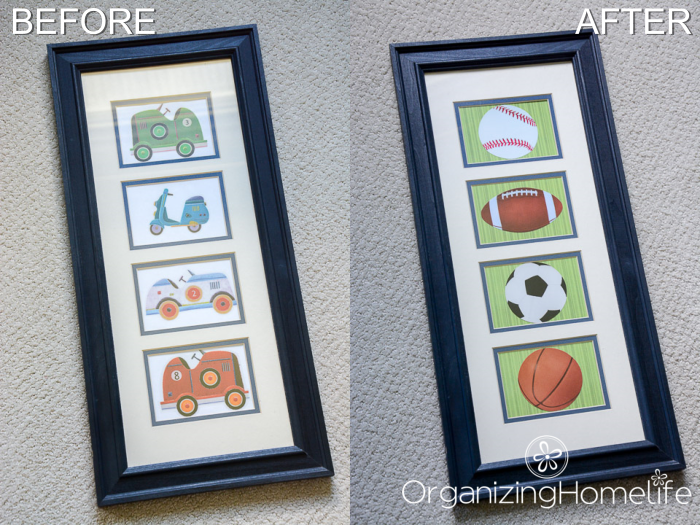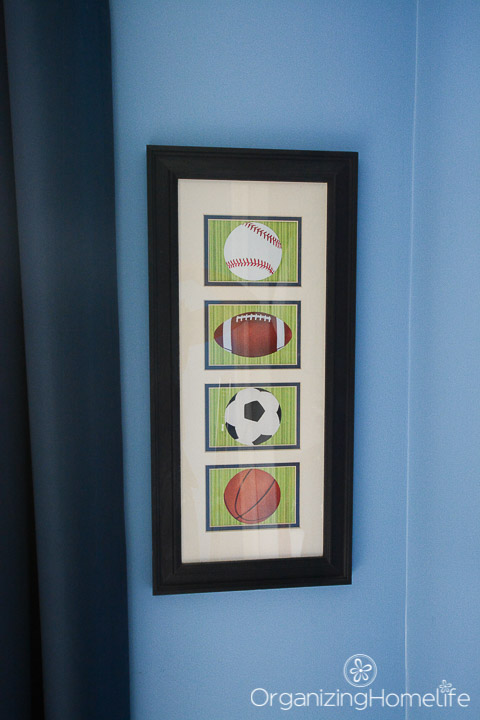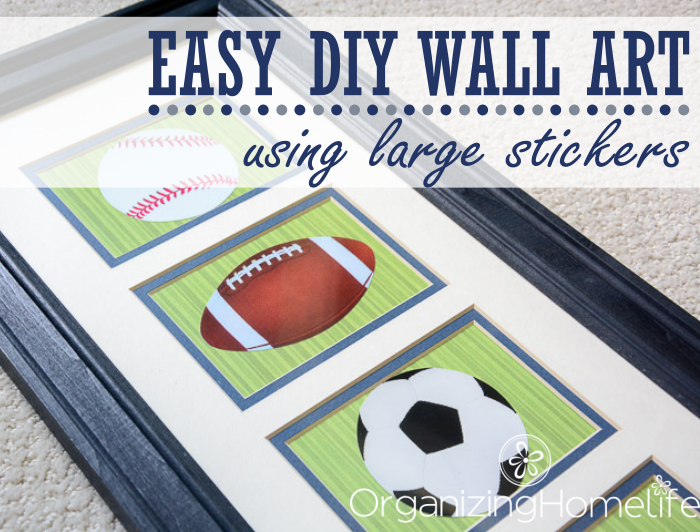 Here's how it looks on his wall with his "new" shelves. I'm loving how his room is coming along.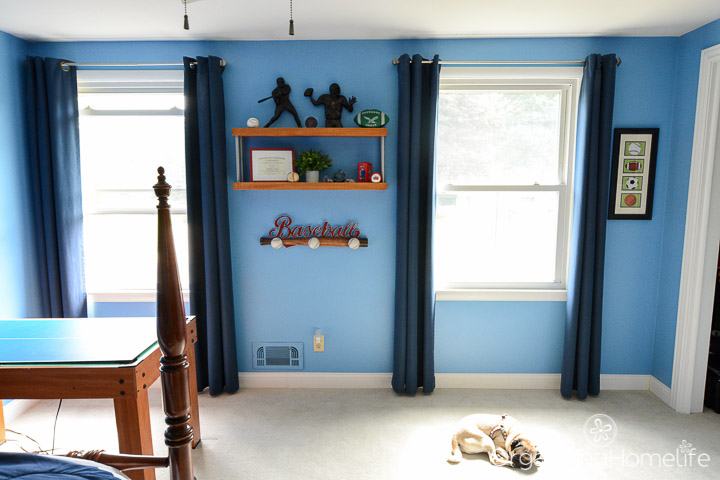 What have you done to update decor inexpensively?