One day when I was grocery shopping, waiting in line at the deli counter, I couldn't help but notice how much roast beef the lady in front of me ordered. I can't remember exactly how much it was, but I know I was shocked and it must have shown on my face because it wasn't long before we struck up a conversation about the excessive order.
She lit up with excitement as she told how she was going camping and was buying enough roast beef to make one of her family's favorite meals.  She explained how she made it, and raved about how easy it was to prepare ahead for a quick and delicious dinner.
I thanked her for the idea, added a few things to my grocery list, and changed my dinner plans for that night right on the spot.  And, oh my word, was my family glad I did!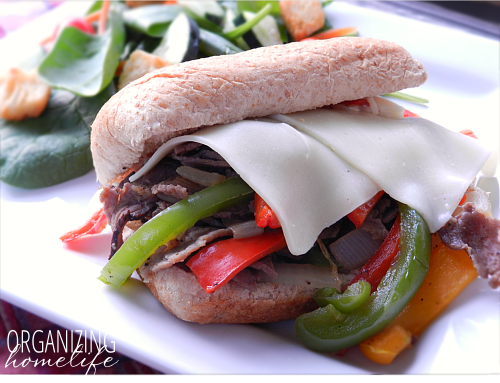 This is seriously one of the easiest and most delicious dinners and makes an appearance on our summer menu plan quite frequently.
I'm not giving specific amounts here because you can easily adjust the quantities according to your family's tastes.  In the printable recipe below, I'll share how much I use for my family of six.  Here is what you need:
Multi-colored Bell Peppers
Vidalia Onions
Salt & Pepper
Olive Oil
Deli Roast Beef
American Cheese Slices
Deli Rolls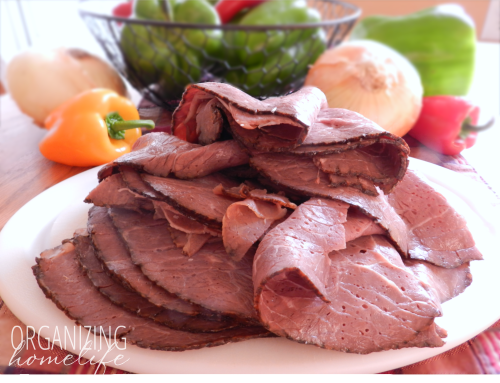 Dice the roast beef into bite sized pieces.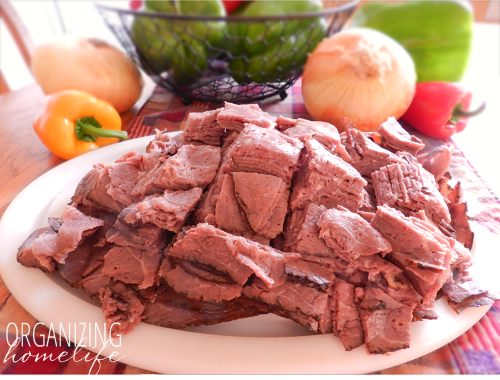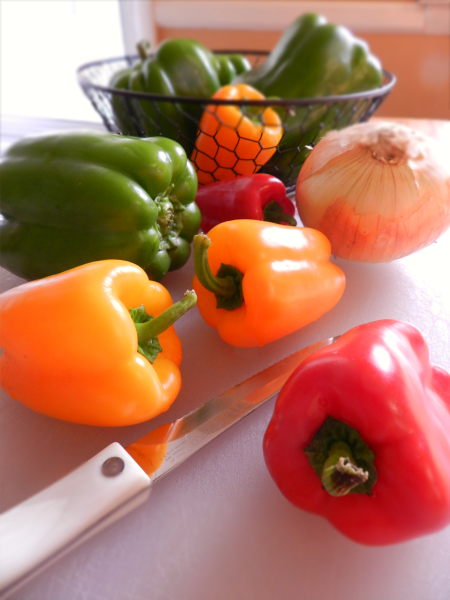 Slice up the peppers and onions and sauté in a tablespoon or two of olive oil.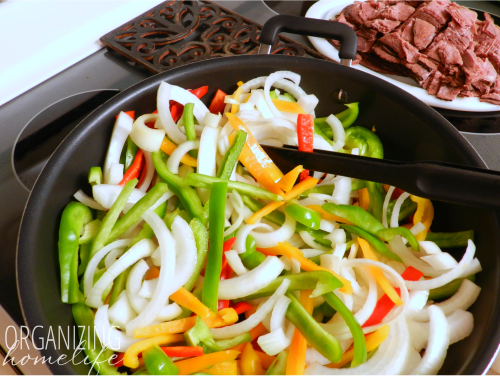 Sauté until crisp tender.  I like to cook it just until the onions start to caramelize.  We like seasoned and spicy food, so I give it a good dash of black pepper and a bit of sea salt.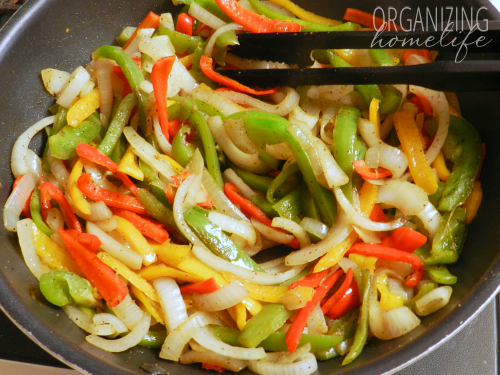 When your veggies are crisp tender, add the diced roast beef.  Cook just until the meat turns brown. Deli meat is precooked, so you are really just warming it.  If you cook it too long, it will get tough, so only cook it until you don't see any pink, about 2-3 minutes.
Serve on your favorite roll with a slice or two of American cheese and your favorite salad.  Enjoy!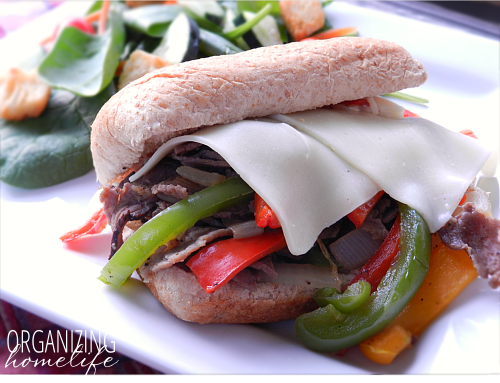 Here are the amounts that I use.  Feel free to adjust according to your tastes and the size of your family.

Family Favorite Roast Beef Sandwiches
Ingredients:
3 Bell Peppers, sliced (yellow, red, & green)
1 large Vidalia Onion, sliced (or 1-1/2 medium onions ~ we like our onions!)
Salt & Pepper, to taste
2 Tbsp. Olive Oil
1-1/2 lbs. Deli Roast Beef, diced (we prefer top round)
American Cheese Slices, 1-2 slices per sandwich
Deli Rolls
Directions:
Sauté onions and peppers in oil until lightly browned and crisp tender. Add chopped beef to vegetables. Stir to separate pieces of beef. Cook until no longer pink, about 2-3 minutes.  Add salt and pepper, if desired.  Serve on rolls with a slice or two of American cheese on top. Enjoy!