Because I'm not a fan of clutter, every Christmas I work hard to find gifts for our kids that they will enjoy throughout the year.  Some challenge their minds, some keep them warm, and some are just plain fun.
We teach our kids the true meaning of Christmas: that it is about Christ and his gift of salvation to people, so not every "gift" has to be a toy. I think the best gifts are time spent together making memories with our children.  And these are gifts that they (and you) will treasure for many years to come.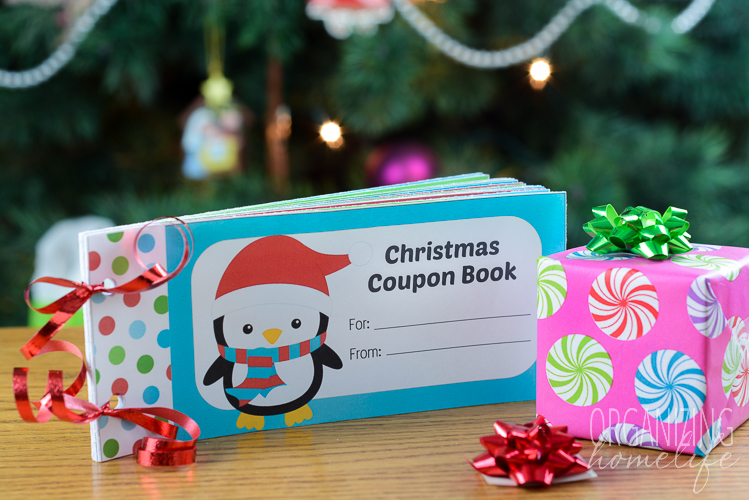 That's why I created this printable Christmas coupon book, and I'm giving it to you as a free printable download, too!  It is filled with ideas for spending time together.  I am putting one in each of my kids' stockings this year and I can't wait to see their faces.  I know we will all enjoy them!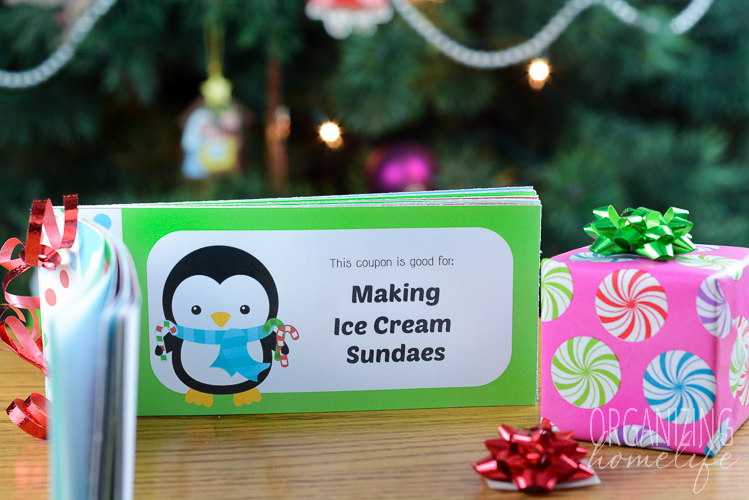 There are 17 coupons and one cover.  Feel free to print the coupons that apply to your child's interests and build a coupon book that you will both enjoy.
Some of the ideas include:
A Date with Daddy/Mommy
Movie Night with Popcorn
Make Ice Cream Sundaes
30 Minutes Extra Screen Time
Pizza Night for Dinner
Family Game Night
…and a bunch more!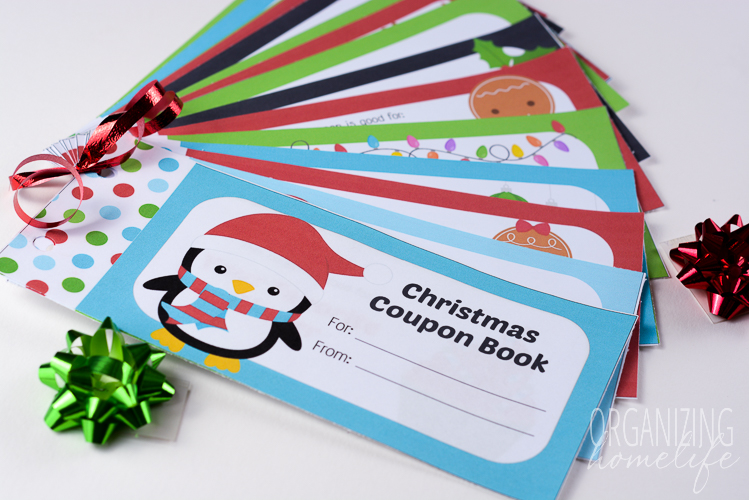 Would you like to print these coupons with YOUR OWN ideas? I have a fully editable/customizable version in my Printables Shop HERE. There are 20 editable coupons and 1 cover with editable areas for giver and receiver.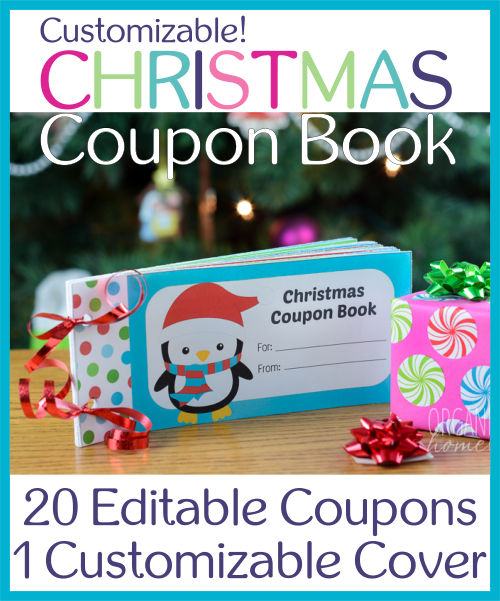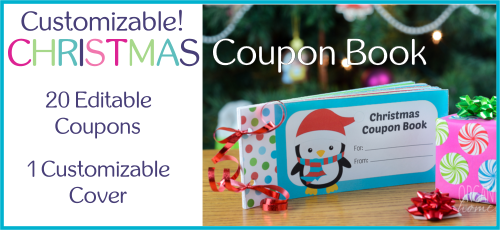 Click HERE for the Free Printable Christmas Coupon Book
Copyright: These printables are copyright © 2014 OrganizingHomelife.com.  Printables are for personal use only. Please do not distribute in any format for free or for profit. Please do not link directly to the downloadable pages, but feel free to link to this post.  Thank you!