This post brought to you by Walmart. All opinions are 100% mine.
Every year my hubby and I host our church's youth group for a Super Bowl party.  We always have the game on TV, but have board games going on in several rooms.
It cracks me up how comfortable the teens are when they come over and it's not the comfort of lounging on our furniture.  I find them all over the place playing games, but it never ceases to amaze me how many of them find the cold, hard kitchen floor the best place to hang out!
Maybe it's because they have easy access to the food that is readily available.  I don't know.  Game day food is always a huge part of the fun!  And of course we serve every teen's favorite food: pizza!  We also have chips, veggies, and all kinds of goodies that the kids bring.
This year the folks from Red Baron® Pizza asked me to try out their pizza.  I decided to do a trial run before the party and make it for my family for dinner.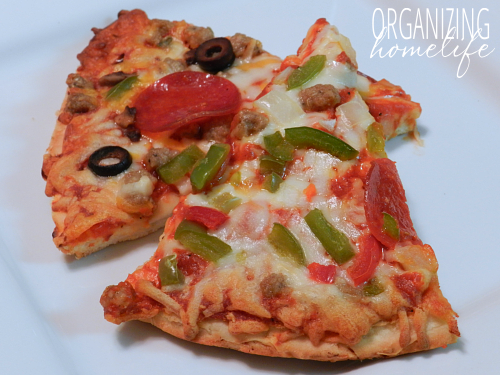 I was so happy when I checked out the selection of Red Baron® Pizza at our local Walmart.  They had two of our favorite flavors – Supreme and Special Deluxe.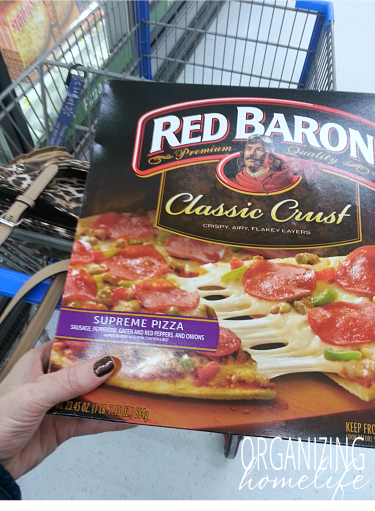 You need to check out all the printable coupons on Walmart's site.  It was simple to print and I found a lot of coupons for products I buy regularly like orange juice, Cheerios and Pantene.  Just "clip" the coupons you want by checking the box and print them out.
You know I LOVE sharing great deals, and besides the fantastic price of the pizza, the $1 off Red Baron® Pizza coupons available on Walmart's site made it a steal!
You can also print a $3 off coupon for Red Baron® Pizza here!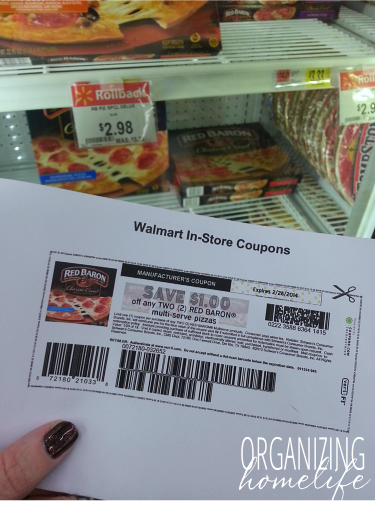 If you haven't tried Red Baron® Pizza before, now is the time!  Hop over to Walmart's site and print out your coupons.