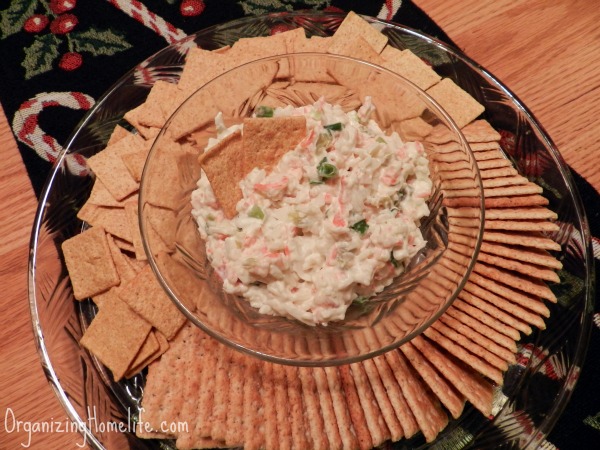 I grew up on the East Coast and every summer, my family vacationed in Maryland.  We enjoyed boating, water skiing, swimming, camp fires and best of all, crabbing.  There is nothing quite like eating fresh Maryland crabs! They are amazing.
I now live nowhere near those succulent crustaceans, and have no easy way of getting fresh crabs.  So I must resort to the unthinkable – imitation crab meat.
I found a recipe from Taste of Home (one of my favorite sources!) for the most excellent crab dip.  And yes, it uses imitation crab meat, but I still love it.  It's super easy to make, too.  It is incredibly fattening, but oh, so delicious!
Combine milk and salsa.  Add the cream cheese: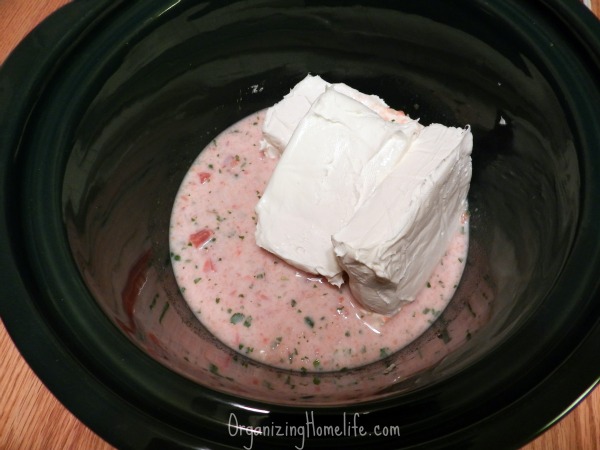 A super quick way to shred the crabmeat is to mix it up with your mixer.  It literally took 10 seconds to go from this: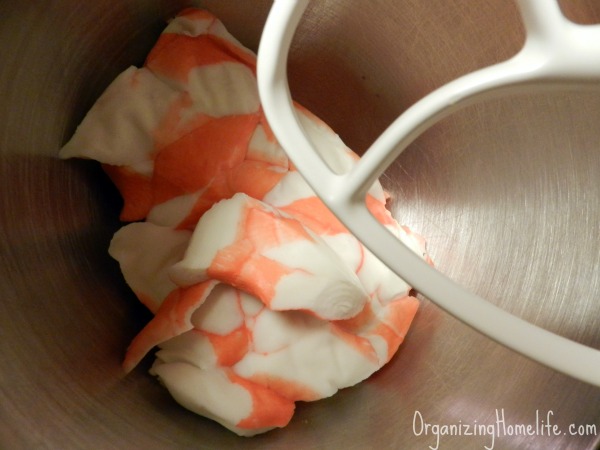 To this:
Add the remaining ingredients to the slow cooker: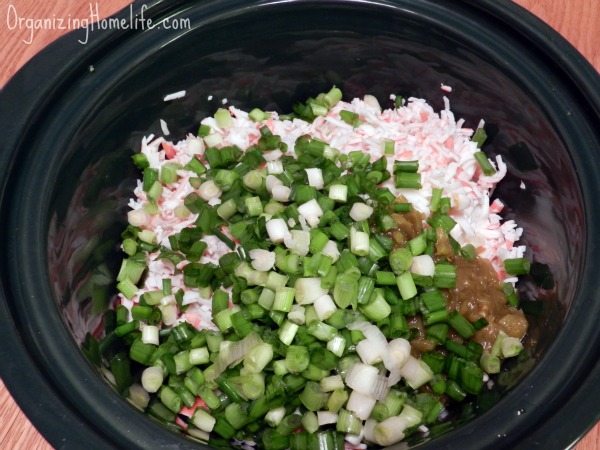 Cook on low for 3-4 hours.  Serve with crackers.  I serve it with multi-grain crackers.  It makes me feel like it's at least a little bit healthy. 🙂  Enjoy!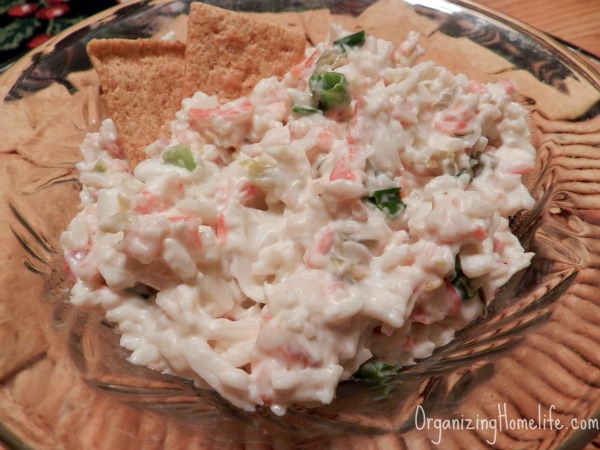 Total time:
4 hours 5 mins
Ingredients
1/2 cup milk
1/3 cup salsa
3 packages (8 oz., each) lowfat cream cheese
2 packages (8 oz., each) imitation crabmeat, flaked
1 cup thinly sliced green onions
1 can (4 oz.) chopped green chilies
Assorted crackers
Instructions
Combine milk and salsa. Transfer to a slow cooker coated with nonstick cooking spray. Stir in cream cheese, crab, onions and chilies. Cover and cook on low for 3-4 hours, stirring every 30 minutes. Serve with crackers.