The other day I was walking through an office supply store and came across some super-cute file folders by See Jane Work.  I just had to get them.  And I have to admit, this impulse buy has happened to me before.  I love pretty office supplies!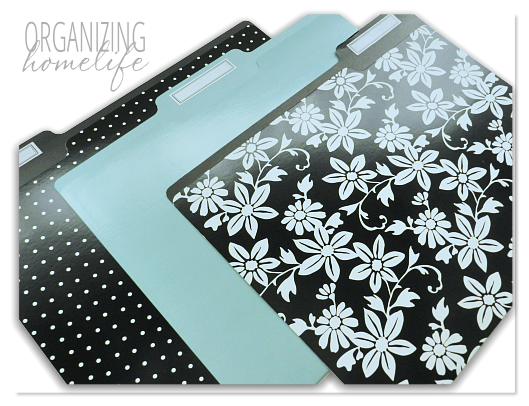 I've picked up stylish file folders here and there over the years, but I have a problem: I never want to write on the tab or affix a label!
Maybe it's a fear of commitment, but I like having the option of changing what I am going to use them for without having to continually buy more once the tab is ruined.
And then it happened.  One day I thought of a way I could make every cute file folder I have re-usable.  And the solution is SO simple!

Packing tape.  Yep.  That's it!  All you do is put a piece of heavy duty, clear packing tape over the tab, and instantly you have a perfect surface for writing and rewriting.  I have been doing this for a long time and it works wonderfully.
Start with a cute file folder.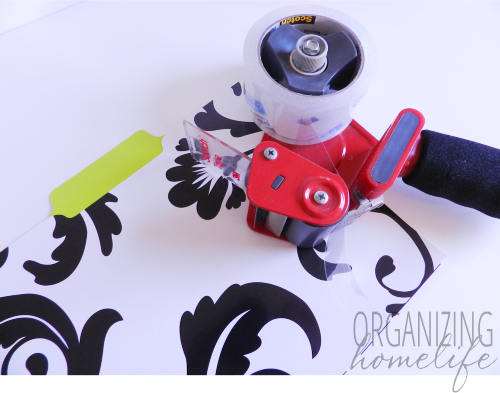 I am a huge fan of frugality, but sometimes the saying, "You get what you pay for" is very true.  One thing I do not skimp on is packing tape.  I have used cheap-o packing tape in the past, and it is for the birds.  I only buy the heavy duty 3M Scotch variety.    The link is for my Amazon affiliate. I'm not affiliated with 3M Scotch ~ I just love this tape!
Next, cover the tab with a piece of tape.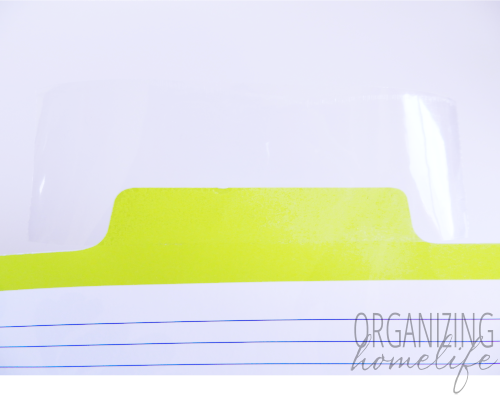 Fold the tape over the top of the tab so it sticks to the back of the folder and itself.  This will prevent sticky edges that might catch on paper.
Next, just snip the tape away from the tab.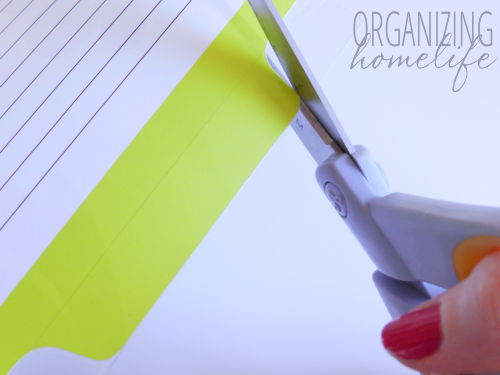 This heavy duty packing tape creates a perfect surface for wet erase markers.  I don't use dry erase markers because they will smudge.  Wet erase markers will not smudge if you use a good brand.  I LOVE the Staedtler fine and super-fine tip non-permanent markers.  I think their original purpose was intended for overhead projectors, but they are amazing for this purpose, too.  These are the same wet erase markers I use to make my Home Management Binder printables reusable.
One file I change the label on is my annual tax file.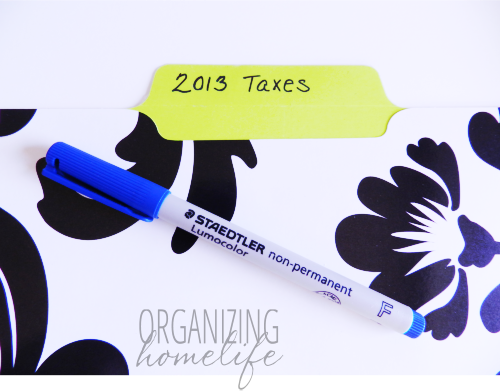 When you want to change the label, simply wipe away the ink with a damp paper towel.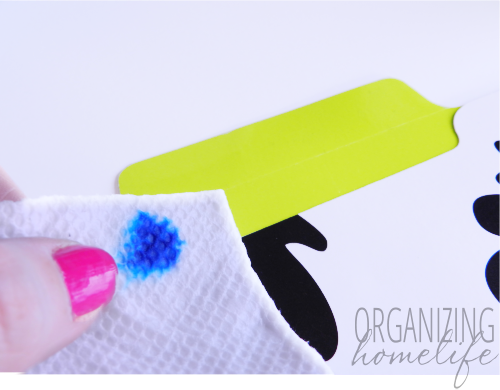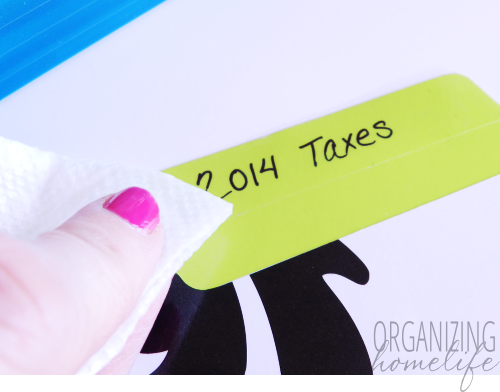 And there you have it!  Now you can easily make any file folder have an erasable label.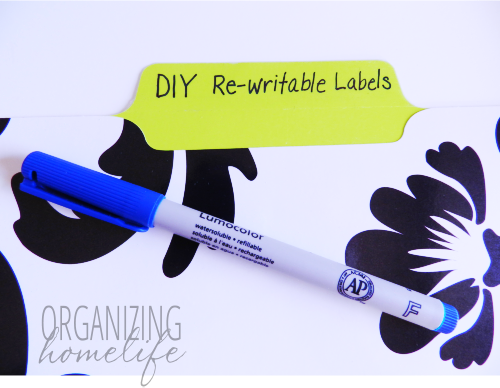 Do you like this tip?  I'd love for you to share it and pin it! xoxoxo