Whenever I pack for a trip or vacation, I always have a fear of my expensive perfume bottles getting broken.  I love perfume, and usually want to take it with me, but don't want to risk breaking my favorite perfumes.
One day, as I was reading a magazine, a perfume sample dropped out, and it dawned on me that this would be the perfect solution for taking perfume safely on vacation!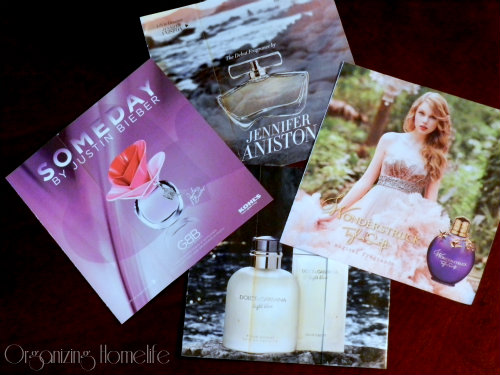 Whenever I find one in a magazine or sales ad, I check to see if I like the scent. If so, I put it in my toiletry travel bag. By the time I'm ready for my next trip, I usually have a small stash accumulated so I have plenty of perfume samples to last my whole trip.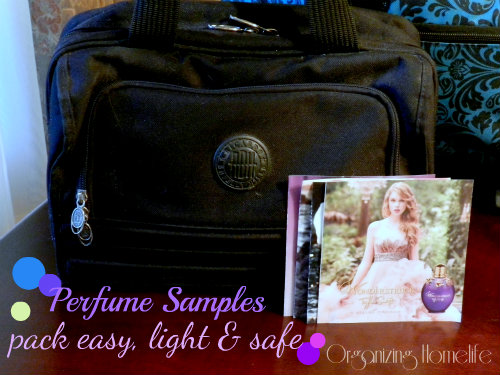 Now I have easy, light, and break-free travel perfume!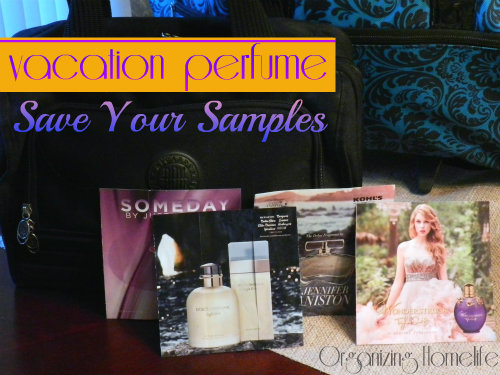 What do you do with those samples? Do you save them, too?