This post brought to you by Bed Bath & Beyond. All opinions are 100% mine.
One of my favorite things to do during the holiday season is to entertain guests.  The festivities create new traditions and lasting memories.  However, if not planned well, holiday parties, dinners, and entertaining house guests can create a lot of stress and frustration.
Today I'm going to give you a few tips to make holiday entertaining easier!
Plan Ahead with Printables
I'm a techie gal and love everything about organizing with my smartphone, online calendars, and digital to-do lists, but there is nothing quite like writing it all down on paper.  I made a free planning printable to help you get your holiday entertaining organized.  Feel free to download the Holiday Entertaining printable here.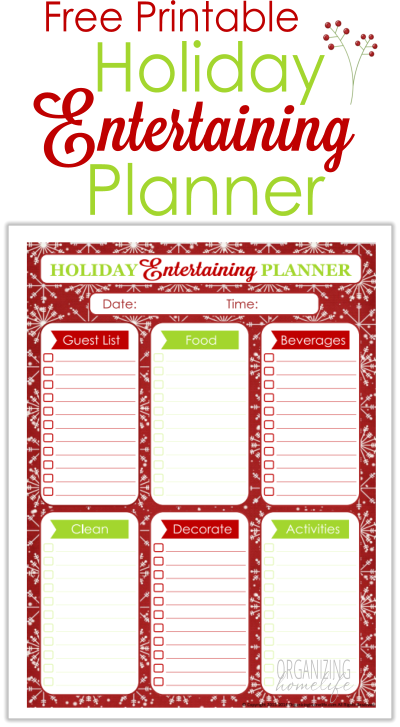 Make Your Guest List
The very first thing I do when planning any kind of event is to decide who I want to invite.  Be strategic about it – think about your friends and family when you make your list.  Are you planning an evening event and inviting parents of young children?  Will they be able to hire babysitters?  If not, maybe you want to invite them to an earlier family friendly dinner party so they can bring their children with them.
Inviting a new friend or neighbor to a party where the other guests have been long time friends would be uncomfortable for your new friend.  Think about inviting them to a casual party or open house where other "newcomers" will also be included.
Make Your Food and Beverages List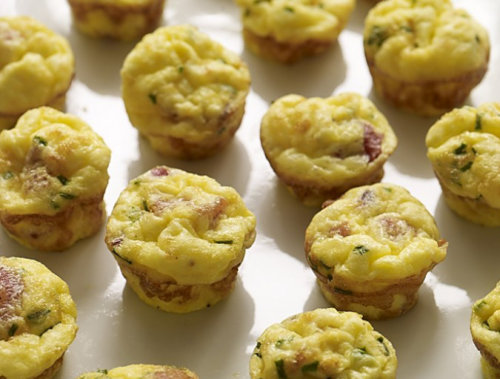 Making a list of the food you want to serve at your gathering is one of the most important parts of planning.  Whether you're serving a formal dinner or a casual, finger-foods party, planning the menu is an essential part of any event.  Once you invite your guests, it is likely that some of them may offer to bring something.  Having an idea of what you want to serve ahead of time will save you time and effort later.  If you don't accept your friends' invitations to contribute to the menu plan, it will cost you extra time and money.
I've added these amazing looking Mini Pumpkin Pie Cheesecakes to my holiday party menu!  Check out the recipe and find many more on Bed Bath & Beyond's Holiday Your Way.  Each week, you'll also find videos, how-to tips, and lots of creative recipes for holiday entertaining.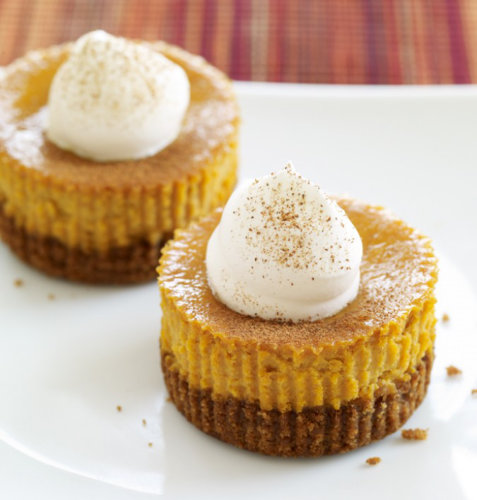 Write the Invitations or Set Up a Facebook Event
These days, invitations don't necessarily need to be sent via snail mail.  The most important factor is giving your guests enough advance notice so they can add your event to their busy schedules.  Facebook is a great resource for keeping track of the guest list.  Most people have a Facebook, so even if you do prefer to send snail mail invitations, you can still keep track of the "techies" in your group by inviting them to your event via Facebook.
Plan Your Tableware & Serving Pieces
Bed Bath & Beyond is one of my favorite places to buy entertaining serveware.  There are so many attractive choices that add something special to your holiday table.  Here are a few of my favorite serving pieces: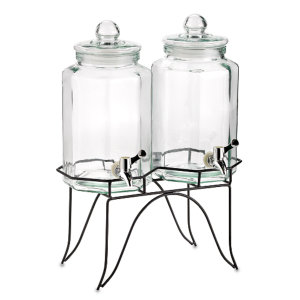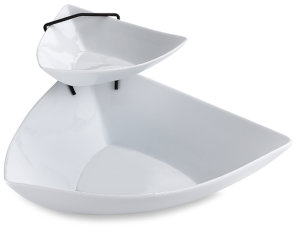 Visit Holiday Your Way for videos and ideas like this one on setting up an attractive dessert station: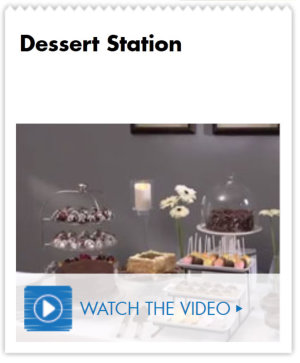 Once you determine how formal your party will be, you will be able to decide whether you will want to use formal dishes or simply go with paper products.  Bed Bath & Beyond has lots of choices for both.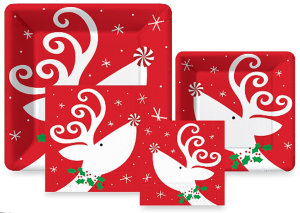 Plan Ahead for Extra Cleaning
Is cleaning out your fridge part of your normal cleaning routine?  If not, you probably will want to tidy it up before your event.  Look around your home and make a list of the areas that need sprucing up before your party.  Got kids?  Me too.  Cleaning weeks ahead for a party doesn't necessarily work when you have little ones.  However, taking care of as much as possible ahead of time will save you a lot of stress later.  Wipe down doors and trim, light switches, baseboards, and cabinet doors.  Leave your "normal" cleaning, like vacuuming and dusting, for the last few days before your party (unless you don't have small children at home 😉 ).
Think About Seating
Bed Bath and Beyond is a great place to pick up a few extra chairs if you're having a large group.  I have a number of extra folding chairs that I use whenever we have a large group.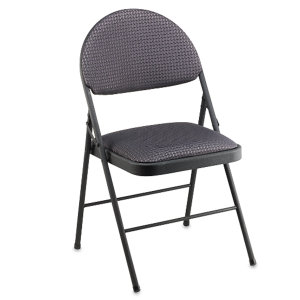 Make Your Activities or Games List
No party is complete without some type of plan for entertainment.  Whether you like to play board games, card games, video games, ice breakers, or white elephant gift giving, planning the fun will make your event memorable.  Check out some of our favorite games and what we like to play on New Year's Eve here.  Not into games?  Try something new like having a photo booth.  Create a backdrop and some props for your guests to take silly pictures.
Decorate!
Last but not least, have fun decorating!  Themed parties can be so much fun.  I just told my hubby the other day that we should have an ugly sweater party.  I'm not sure he's going for it, but I can see lots of fun happening there. 🙂  Don't want to go with a theme?  Choose a few colors and get creative!
Planning ahead will help you have an event that is stress-free and fun for all.  Be sure to check out Bed Bath & Beyond's Holiday Your Way for lots more ideas, tips, inspiration, videos, and recipes.