I'm sharing one of my favorite desserts with you today ~ Luscious Lemon Pie.
It must be the most requested recipe I own.
People can never believe when I tell them there are only 3 ingredients (minus the crust).  Now, if you've been reading my blog for a while, you may remember that I am normally skeptical of recipes that only have a few ingredients.  Remember how my opinion changed with the 5 minute gourmet salsa?
Yep, this is one of those recipes! If you like lemon, this gets added to the list of "favorite recipes" after the first bite. And it is Oh. So. Easy to make!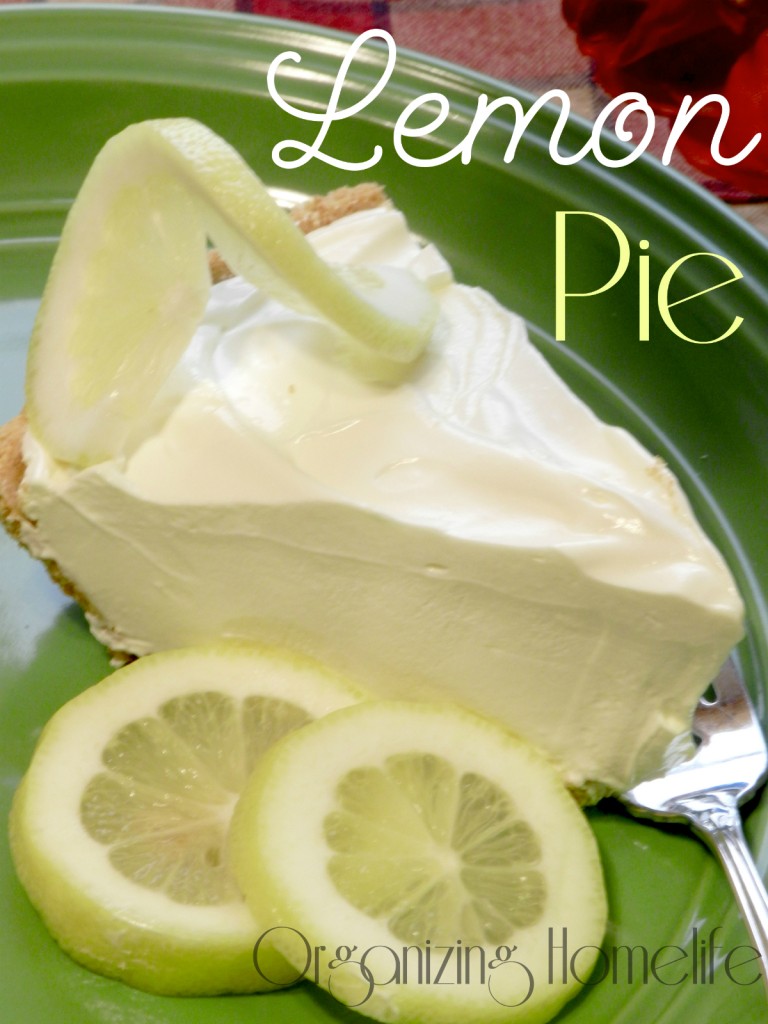 How is this for a short tutorial?  Here are your ingredients: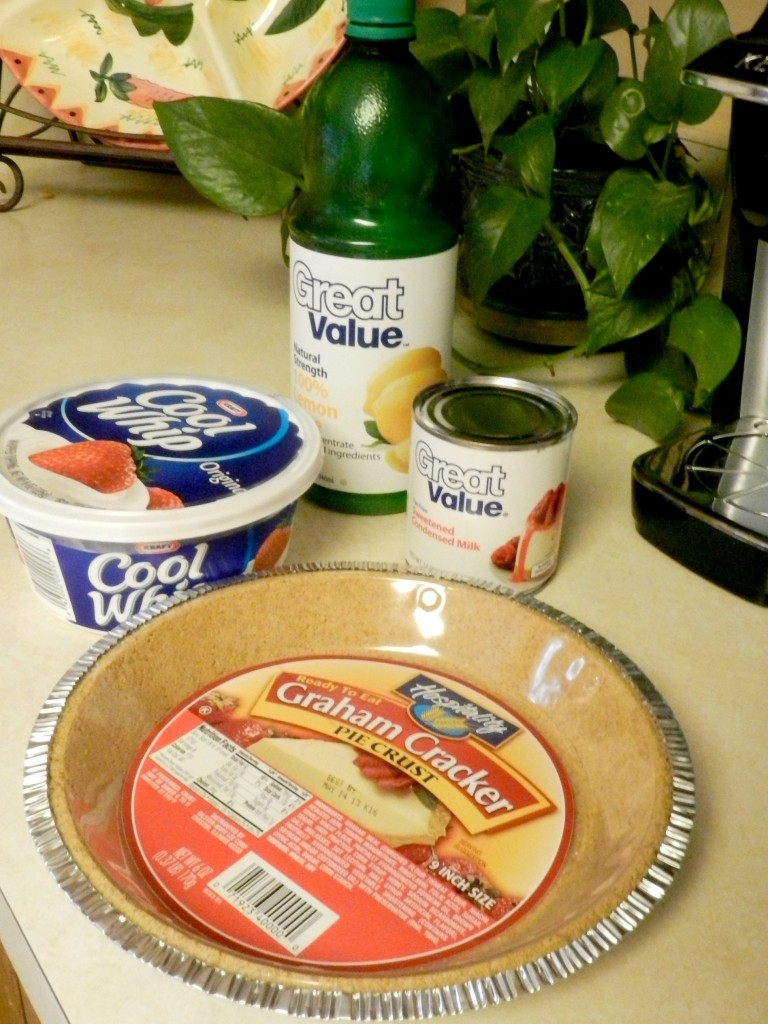 Mix the can of sweetened condensed milk with 1/2 cup of lemon juice.  It immediately thickens, to about the consistency of yogurt.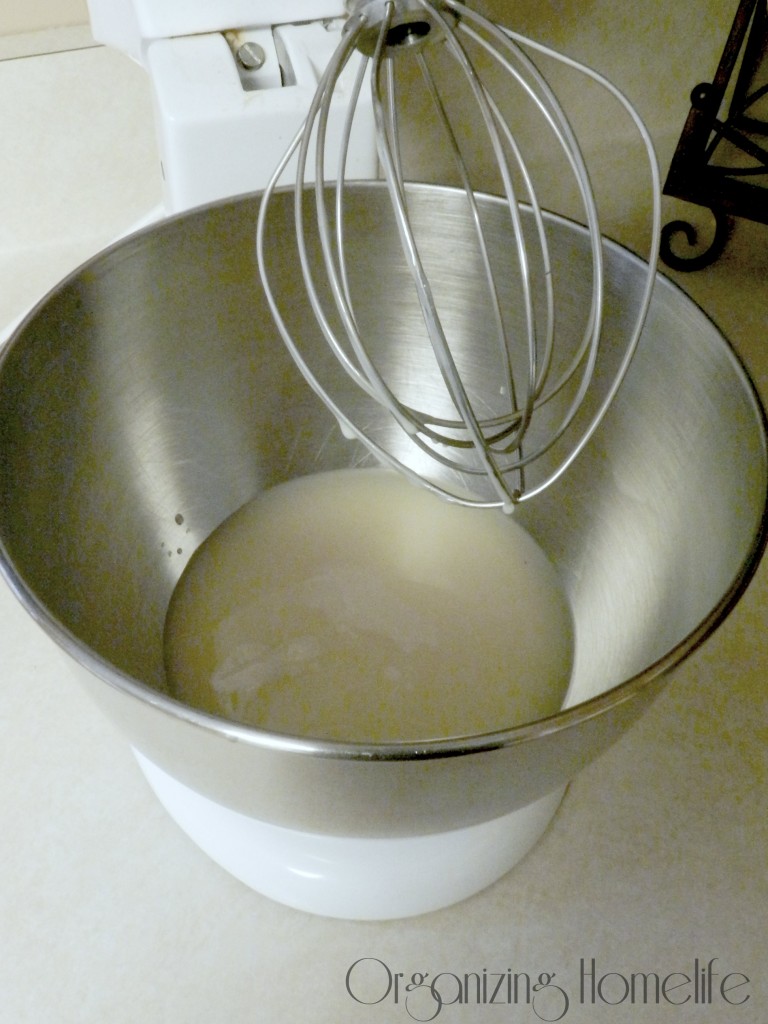 Fold in whipped topping.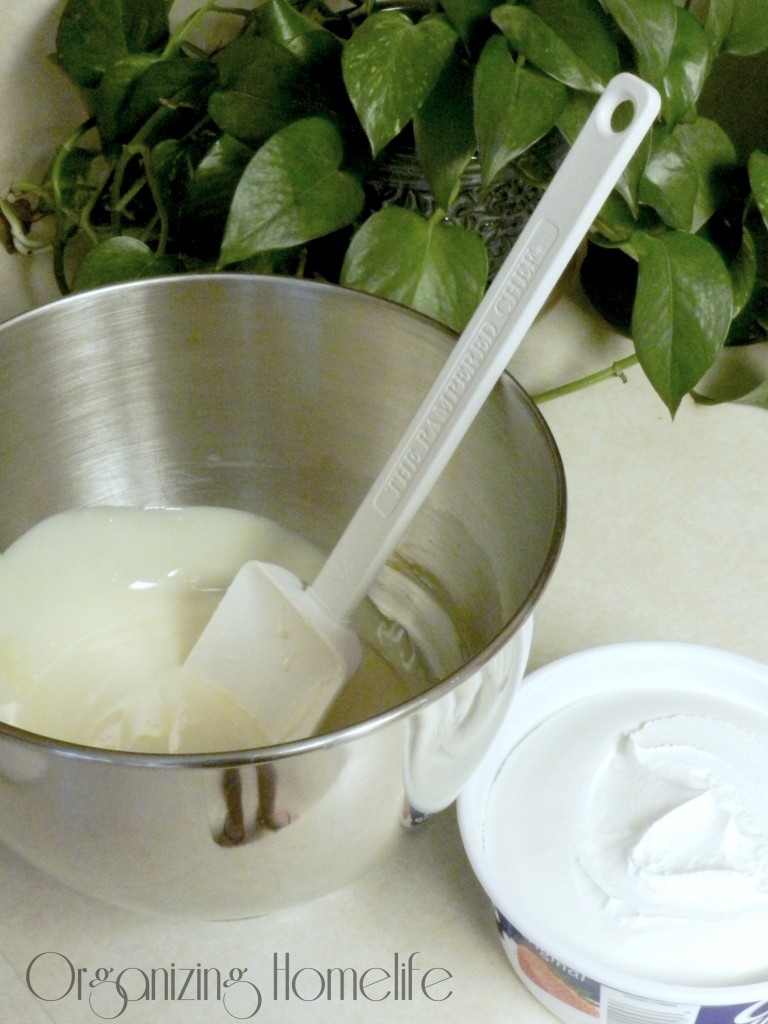 Mix gently until whipped topping is completely incorporated.  If you want it to look a little more "lemony", add a few drops of yellow food coloring.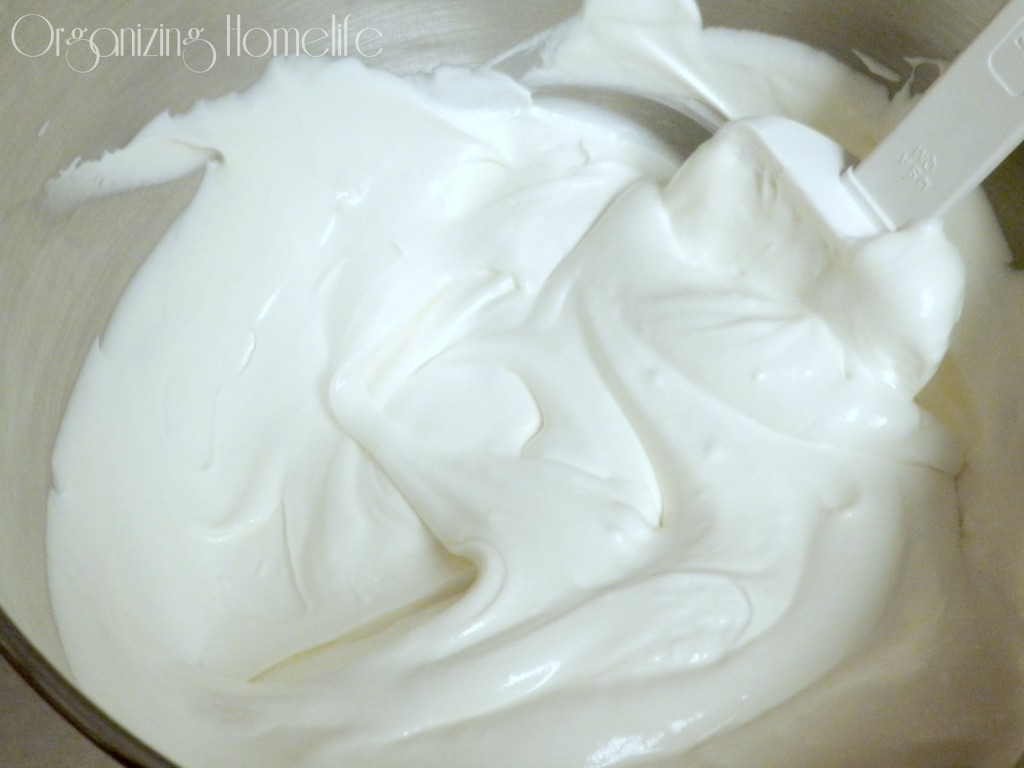 Pour mixture into a pie crust.  I usually use a store bought graham cracker crust, but if homemade crusts are your thing, go for it!
Refrigerate for a few hours.  I have served it within 2-3 hours, but it becomes more firmly set if you leave it for 8 or more hours.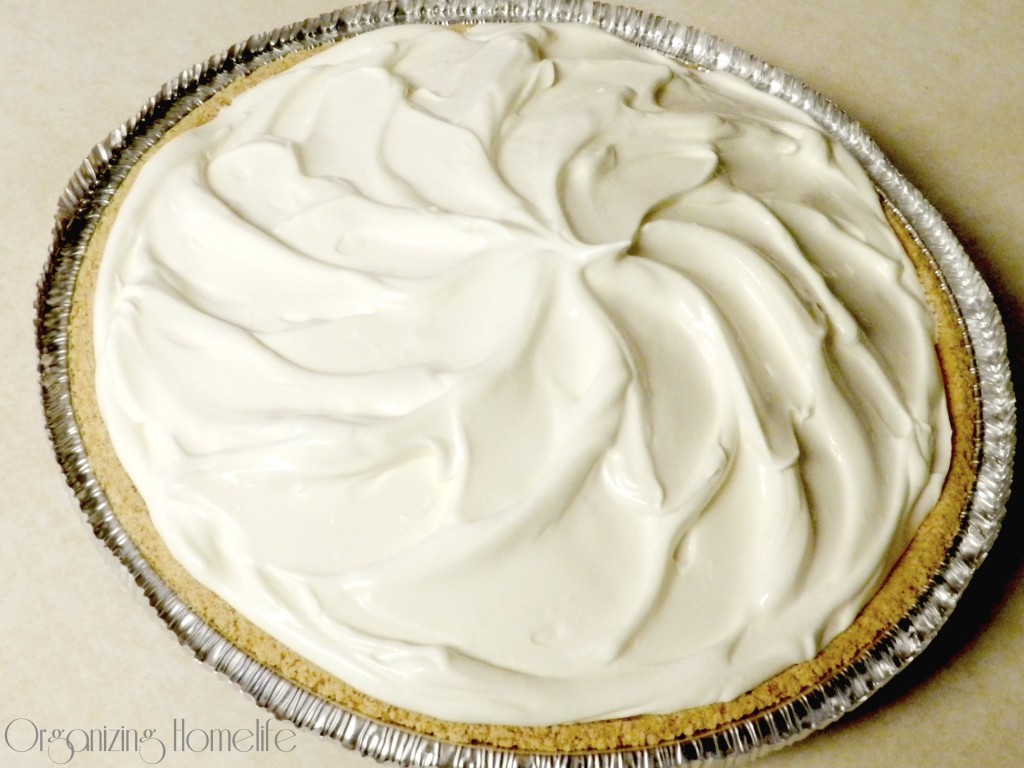 Eat and Enjoy! (and be prepared to hand out the recipe!)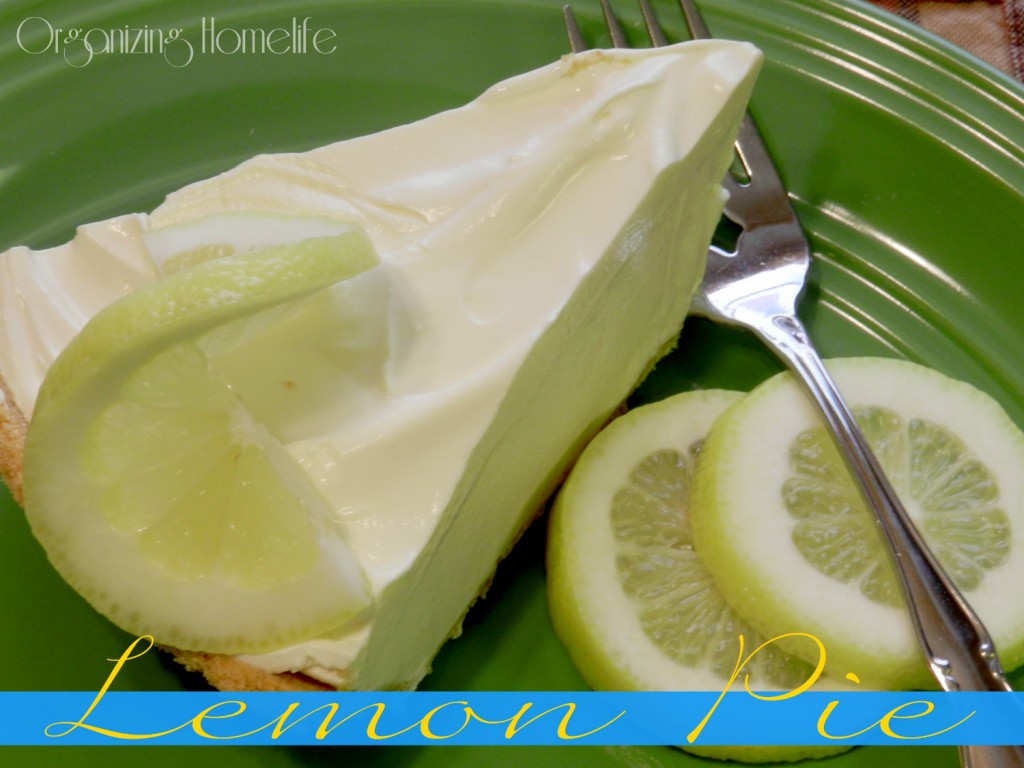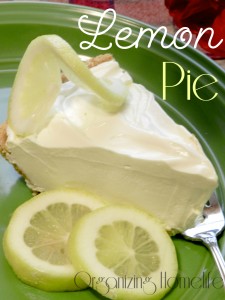 1 can (14 oz.) sweetened condensed milk
1/2 cup lemon juice
yellow food coloring, optional
1 carton (8 oz.) frozen whipped topping, thawed
1 graham  cracker crust (9 in.)
In a bowl, combine milk and lemon juice.  Mix until thickened; to about the consistency of yogurt.  Mix in a few drops of yellow food coloring, if desired.  Gently fold in whipped topping until well mixed.  Pour into crust and refrigerate until ready to serve.  Enjoy!
www.OrganizingHomelife.com
This recipe was originally found (and slightly adapted) from Taste of Home's Refreshing Lemon Pie,
Taste of Home Anuual Recipes 1997
.