The following is an excerpt from one of my favorite books, Parenting at the Speed of Life by Rick Osborne: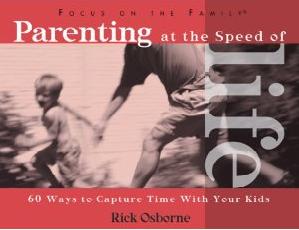 Multitasking Moments
"Sometimes we mistakenly think when our kids ask for help with homework, a ride somewhere, play time, etc., that all the things that we had planned need to be forgotten.  We assume they want a mile and grudgingly give it to them – when all along all they wanted was an inch. 
When the requests start pouring in, think in terms of multitasking, and remember that your children don't want to drain your life; they are usually asking for just a few concentrated quality moments.  This way, too, you're happier and more pleasant and constructive in your time with them.
Multitasking may at first sound stressful if you think of it as running at high speed from one thing you don't want to do to another.  But if you think of it as a calming way to pair what you need to accomplish with some great parenting moments, well, it's a wonderful thing."