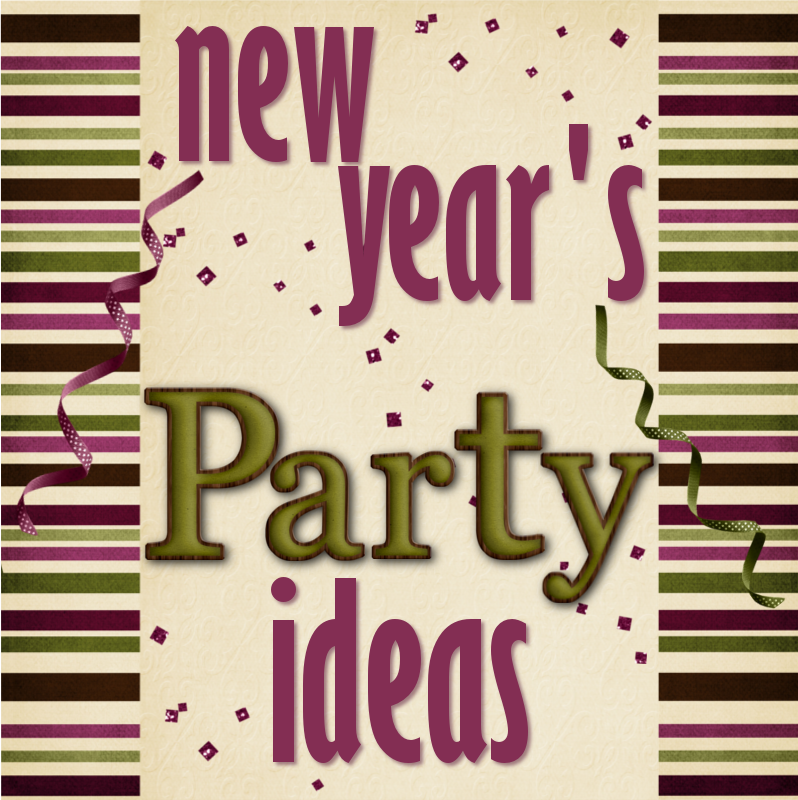 We have hosted a New Year's Eve party for the last several (or more!) years and it is one of my most favorite parties to host.
Time spent with friends and family is always so wonderful!  When there is no time pressure, no kids to put in bed (hopefully you got a babysitter!), and a night of fun and games in store, who can refuse?
I decided to share some of the recipes I love to make and serve, and the games we have such fun playing.

Here are a few of our favorite "party-time" foods.  Some have links to recipes from AllRecipes.com, others are links to my recipes: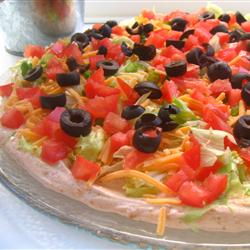 Hot Crab Dip with Multi-Grain Crackers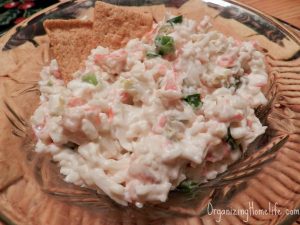 AMAZINGLY Simple Homemade Gourmet Salsa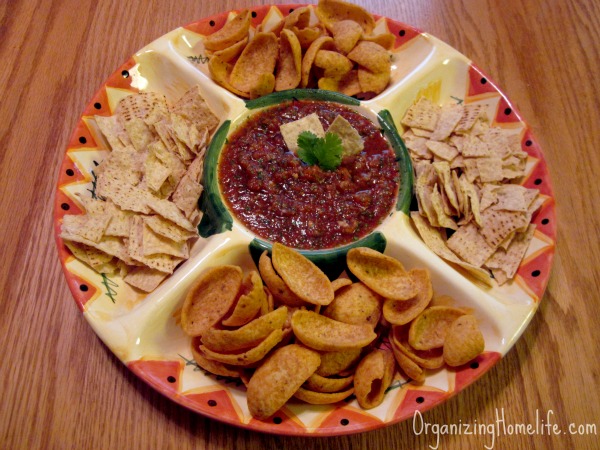 Bacon Wrapped Water Chestnuts (my friend brought these and they got rave reviews!)

Slow Cooked BBQ Smoked Sausages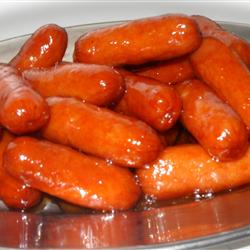 Rolo Turtles (Nutty Chocolate Peanut Sweeties)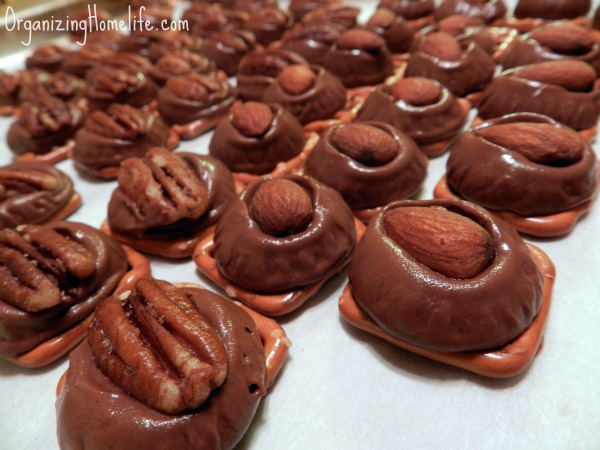 White Chocolate Peppermint Fudge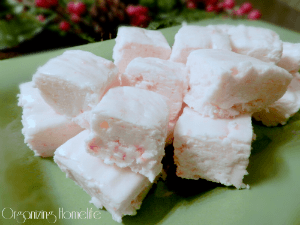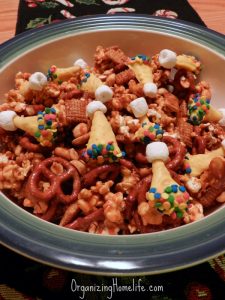 Other things I serve: Veggie tray with dip, Fruit and cheese tray, Assorted Nuts, Peanut Butter filled Pretzels, Christmas Cookies.

Last year, we played the most awesome party game.  It's called "Scum".  The title sounds horrible, but it is So. Much. Fun.  It was such a blast, it turned out to be the only game we played the entire night!  And, we played it until 3 a.m.  Click on the picture below or here for the directions on how to play.
The game of MAO (pronounced mou like mouse) is one that was introduced to me years ago by my brother.  He used to play it with his fraternity brothers in college.  Once you "get it", it is really fun!  There is a "Grand Master" who is in charge.  The GM will only tell the players one (or a few) rules.  They must figure out the rest as they go along.
Try playing a game that you don't know how to play, where you keep getting penalized for making mistakes that you didn't know were mistakes, and doing it all in complete silence.  Add to that, playing it during the middle of the night at a New Year's Eve party?  A recipe for total fun!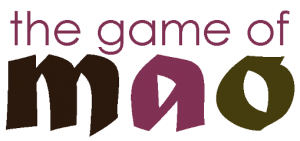 Below is a video I found on YouTube.  It gives a general overview of the game, but is lacking a clear description of the game.   Update: The previously stated video was removed by the user.  You can search YouTube for some examples of people playing the game.  It may be easier to understand after you read the rules. Here is a general description of how to play.  Click on "about" for the game overview.  The "rules" are what the players have to figure out.  Wikipedia has a lengthy description here with variations described.

Update: We're adding a new game (for us) to the mix this year: The Battle of the Sexes.  We played this recently with friends and had such a blast.  Guys against girls games always amp up our competitive natures, don't they?  This one does not disappoint!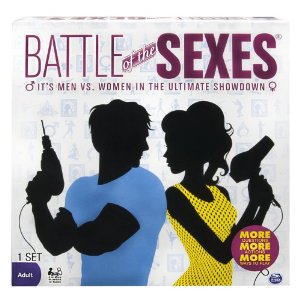 Here are some of our favorite table games.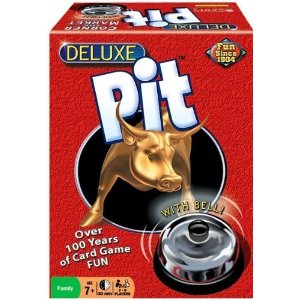 1. PIT – If you've never played Pit, you're going to love it.  It's a fast moving, loud game with super-easy rules.  You'll be hearing everyone shouting "one, one, one!" "four, four, four!", etc. all at the same time.
2. DUTCH BLITZ – This is one of our all-time favorite games!  It doesn't look like much, but it is so fun.  It is a fast-moving, non-stop, everyone plays at once, competitive game!  It is made for two to four players, but we found a great way to include more players:  Buy another game (4 colored decks come in each game).  During the game, the cards will get totally mixed up.  So, on the back side of the second set of cards, draw a shape or symbol to differentiate the deck from the original set.  This will help you to keep the decks separated for regular play or storage.  It also enables you to include up to eight people.  You could probably add more (with a third deck), but you would need a really large table!  You could also have two groups playing at different tables.  It's crazy, but so fun!

3. BOP IT – This is another game than is versatile.  It can be played solo, or with a group.  For group play, it is passed quickly around a table or circle.  Each player has to perform the action the toy instructs.  For example: it will say, "pull it" and you have about 2 or 3 seconds to pull on the blue handle.  It may say, "shout it" and you need to shout something instantly.  Once you have correctly performed your action you pass it on (sort of like hot potato).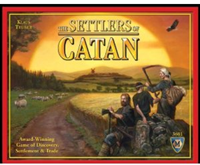 4. SETTLERS OF CATAN – This is for the strategy buffs in your group.  This game is a LONG one!  It's great for New Year's, because you could easily play it until the wee hours of the morning.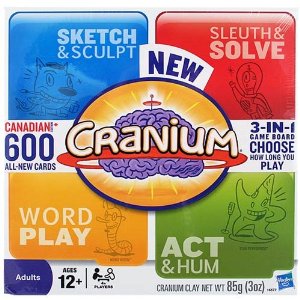 5. CRANIUM – This is a fun, interactive group game.  It is for four or more players.  Players choose from four categories of activities that appeal to all types from the brainiac to the artist, the actor to the puzzler.  It is a "classic" game that offers lots of fun!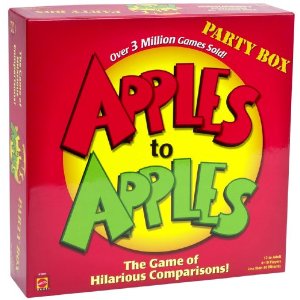 6. APPLES TO APPLES – This is another great party game.  With the right group of people (there's a comedian in every bunch, right?) it can turn absolutely hilarious.