Once in a while I stumble across a tip or suggestion that changes my life ~ literally ~ by saving me tons of time!  One of my favorites is the cake decorating "tip" video I found for color mixing and bag filling.
And now I have found another HUGE time saver, so I had to share it with you!
I have lots of recipes that call for shredded chicken.  I love the recipes, not the shredding.  It is time consuming, especially if you have a large bunch to feed!  I found this tip from Simple Healthy Family on Pinterest.
I have to admit that I didn't believe it would work, but oh, does it ever work well!  It literally takes about 10-15 seconds to completely shred several pieces of chicken using your mixer!
Simply add hot chicken (I used 3 breasts) and use the flat beater attachment on your Kitchen Aid mixer.  Mix for 10-15 seconds on a medium setting.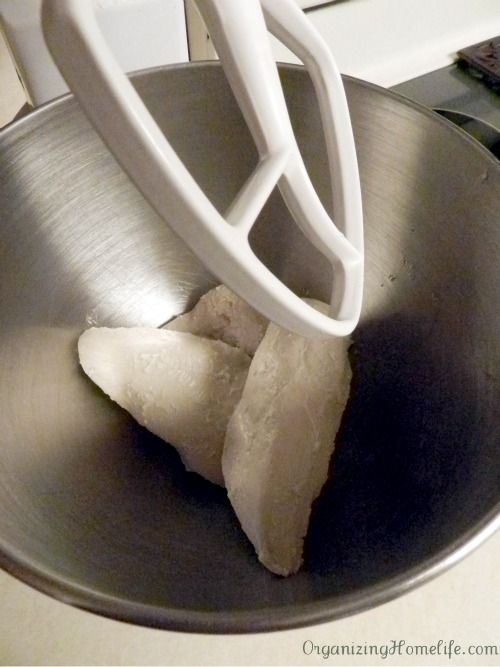 Viola!  Shredded chicken.  Gotta love it!