This week I am offering a series of 8 free printables from my Basic Blog Planner and Complete Blog Planner totally for FREE!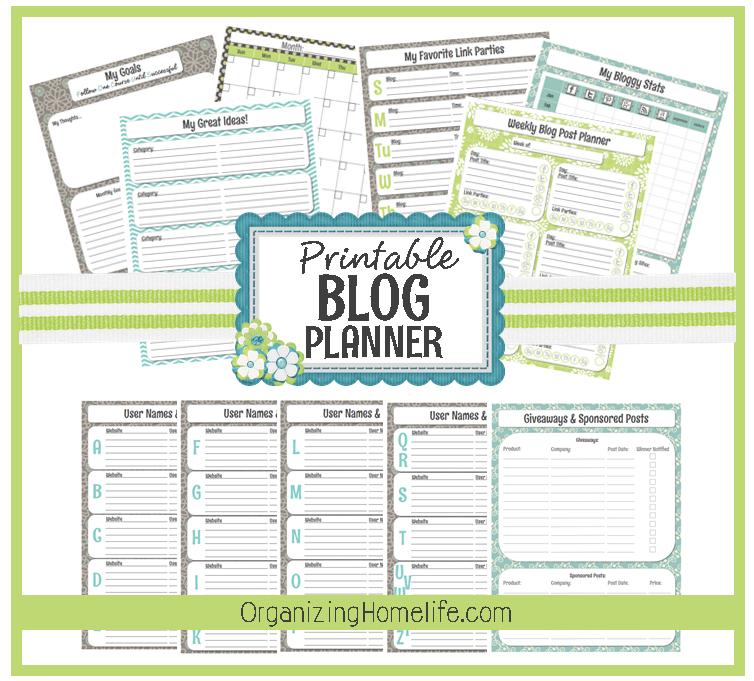 This printable is a great place to keep your Blog Statistics.
Stats are helpful in monitoring what posts your readers like, and help you with future planning.  Although it's a good idea not to get too hung up on your numbers, it is something you need to keep track of.  Advertisers often want your numbers, so this is a great place to jot them down for reference.
Plus, it's just plain fun to watch it grow! 🙂
Feel free to download my printable Blog Statistics page HERE, but please respect my copyright listed below the image.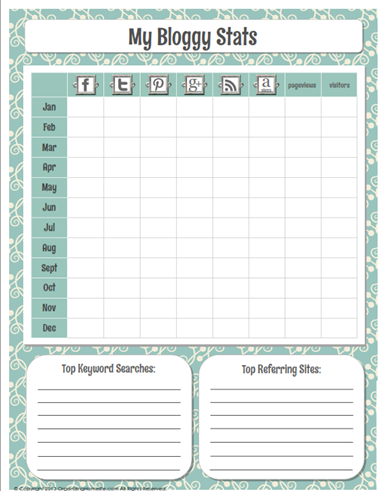 This printable is © Copyright 2013 Organizing Homelife and is intended for personal use only. Please do not distribute this file for free or for profit without written consent. Thank you!
And…in case you haven't heard yet:
I have some big news…
I now have a new Printables Shop!!
You can check my new shop here.
Are you interested in my Basic Blog Planner? It has 11 printables to help you organize your blog. You can download the whole thing HERE for just $5!
Do you need to keep track of affiliate sales, sponsored posts, travel and conference expenses? Do you have blog friends that you would like to keep information on like cell phone #'s, hubby's & kids names and more? How about a full 12 page, 2013 calendar to keep next to your weekly post planner? Check out my Complete Blog Planner HERE. It has over 30 pages of detailed information to keep your blogging organized and on target!
By the way, if you haven't seen it yet, I'm hosting a giveaway through 2/3/12 for the fabulous Duo Multitasking Binder that I use to keep my blog paperwork organized. Check it out HERE – there will be 5 winners!