The other day on Facebook I asked if you liked organized closets.  Obviously it was a rhetorical question because EVERYONE likes and wants organized closets, am I right?
Although organized closets are the stuff of my dreams, that was not reality in my girls' room.  We have a three bedroom house and four kids: 3 girls and a boy.  That means all three of our girls share one bedroom.
I must say that although their room is a good size and their reach-in closet is fairly large, it has been a challenge getting and keeping it organized.  With three girls (aged kindergartener to teen) we have a lot going on in their closet.
3 young girls + 1 outdated closet = organizational disaster
Now, I realize this photo might not spell disaster to some of you while others of you might be horrified.  This picture was taken during the process of changing their winter clothes to summer.  There aren't as many clothes in there as there usually are, but I can assure you there are times when it looks much worse than this.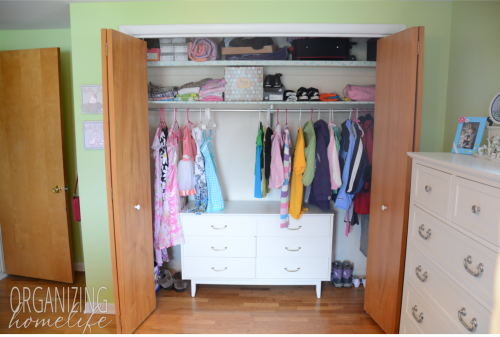 One of the ways I tried to create more usable space in this closet was to put a dresser in there for my youngest daughter.  It worked out okay, but it made it very difficult to get to the things on either side of it.  It was great for hide and seek, but not for making the most of the closet space.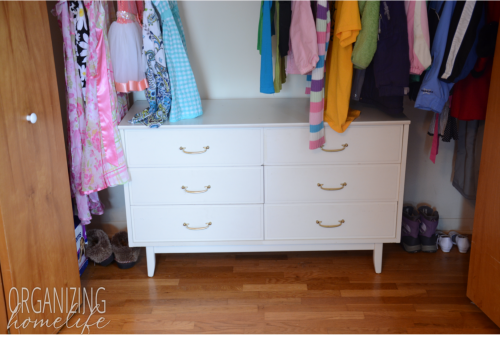 The lower shelf frequently got disorganized because of the length of it.  I have used multiple boxes and bins to help, but it's always been a struggle.  The top shelf was a place for things to get lost.  🙂  Actually, it's where we kept small suitcases and sleeping bags for overnight trips or sleepovers.  But, they were hard to reach and store neatly.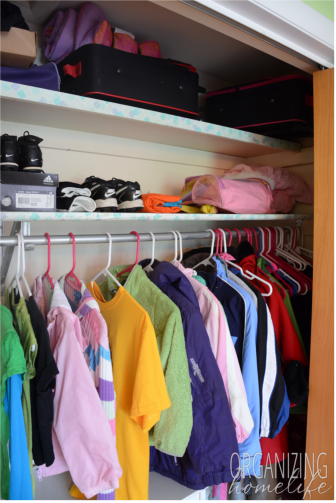 I like to keep boxes and bins for clothes they've outgrown as well as those that are ready for the next season.  I took several of them out recently and just stacked some of the clothes.  That didn't work very well.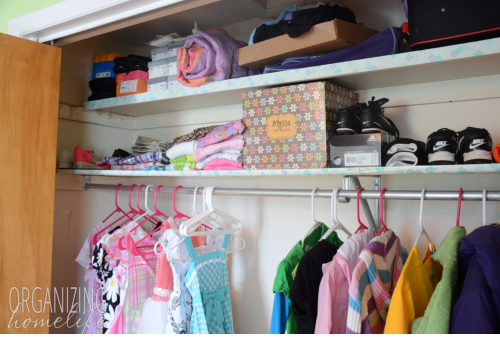 When we moved to this house I was 7 months pregnant with my youngest, so we never got to the little things like painting the insides of closets and replacing ugly contact-paper-covered-shelves.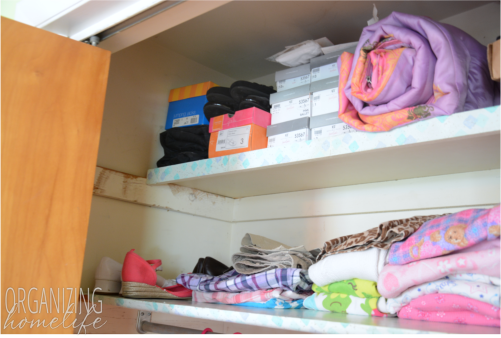 Not the prettiest sight, is it?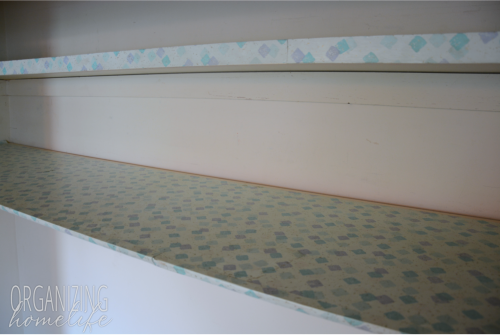 So why am I telling you all about the disorganized closet in my girls' room?  Well…I have teamed up with a FABULOUS company that I can't speak about highly enough!  Have you heard of EasyClosets?  These awesome folks have partnered with me to get my girls closet looking A.M.A.Z.I.N.G!
Check out EasyClosets here and get ready to swoon.  Here is one of their beautiful closet solutions.  Isn't is gorgeous?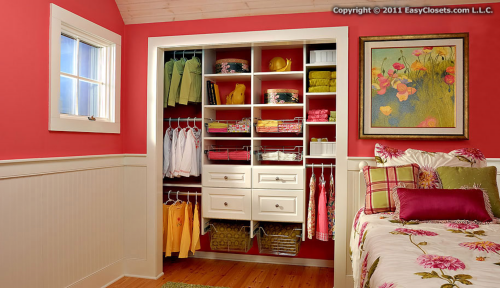 And I have incredible news for YOU.  They'll be giving a $1,000 closet organizational solution away to one of YOU!!! 
Oh, yeah!  Get ready for awesome.  I can't wait to show you the makeover!  Check in tomorrow to see how it's going.  And after I show you how amazing this closet looks, you can enter to win a fully customized closet for your own home.  Let me just tell you that their designers were amazing to work with!  You do NOT want to miss this.
Just a few more pics to show you what's happening.  We decided it was time to get this baby cleaned out and painted.  So, here we go!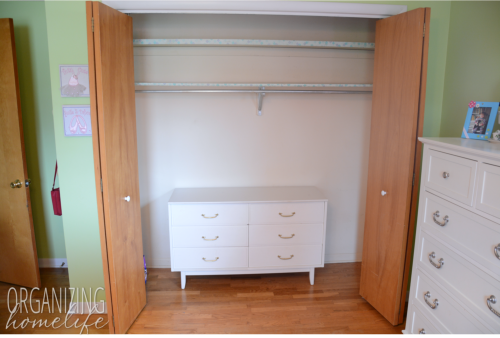 Let the painting begin!  Goodbye ugly beige, hello beautiful.  See you tomorrow!!!