This post brought to you by The Duck Brand. The content and opinions expressed below are that of Organizing Homelife.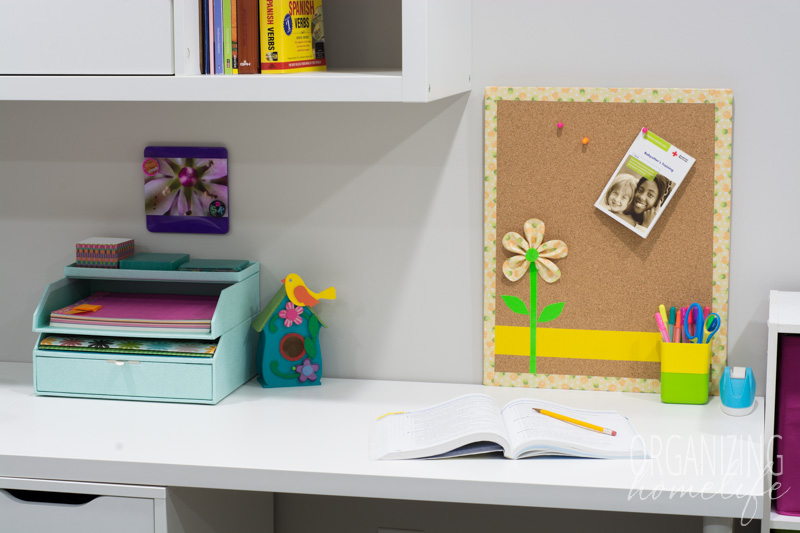 Do your kids love Duck Tape crafts?  Mine do!  So when the folks at Duck Tape asked me to organize our back to school with colored and patterned Duck Tape, I knew my kids would be thrilled.
I thought it would be nice to dress up my daughters desk with a bulletin board, but I wanted it to look prettier than a plain old cork board.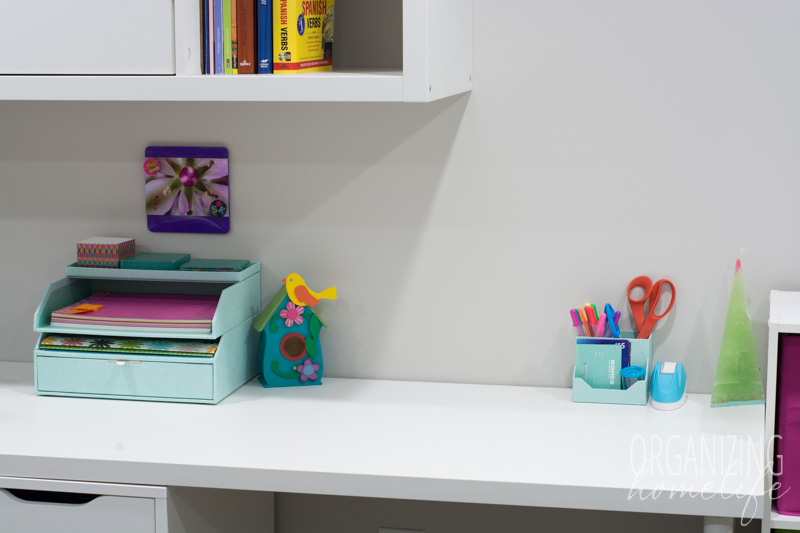 Supplies:
Foam backed cork board (2 pack from Walmart)
Duck Tape (Find Duck Tape here )
Pencil cup
Scissors (not required, but made for smooth cuts)
Hole puncher (or exacto knife to make the flower)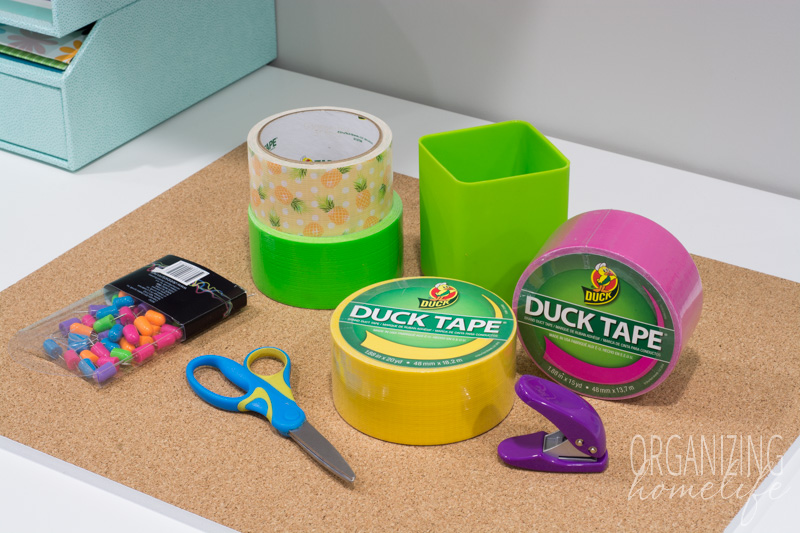 My youngest daughter helped me to craft it.  The first thing we did was to tape the pencil cup to the cork.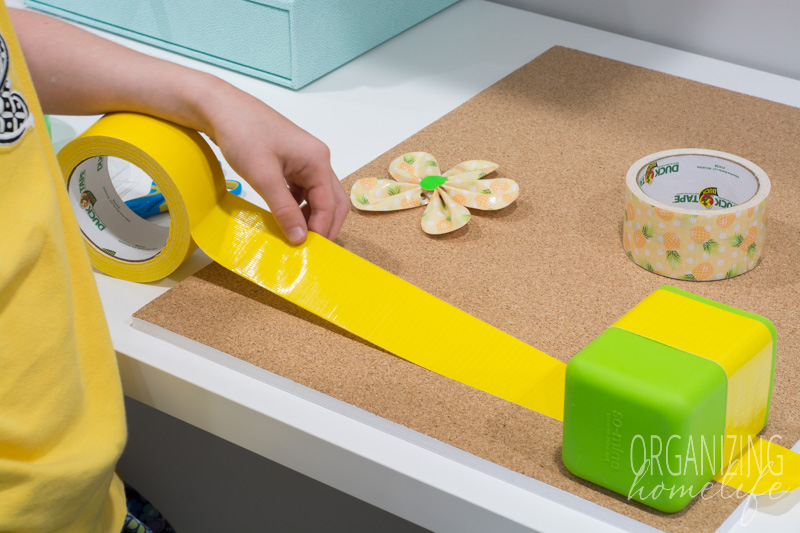 I made the flower based on the idea on the Ducktivities page here.  There are actually a LOT of really cute ideas on their website.  They have like 200 different colors and patterns.  I love the pineapples! #trendy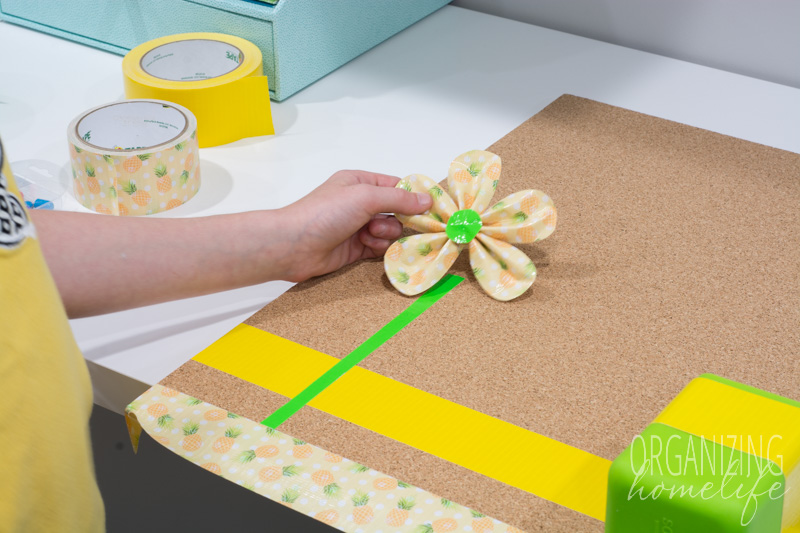 Then we taped the edges, wrapped the tape around the sides, and added leaves for extra cuteness.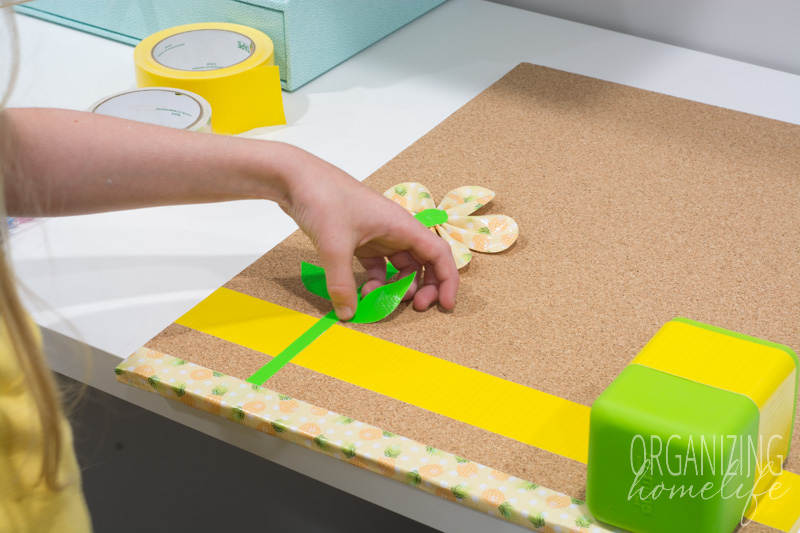 So, what do you think?  Simple, but so much cuter than plain old cork!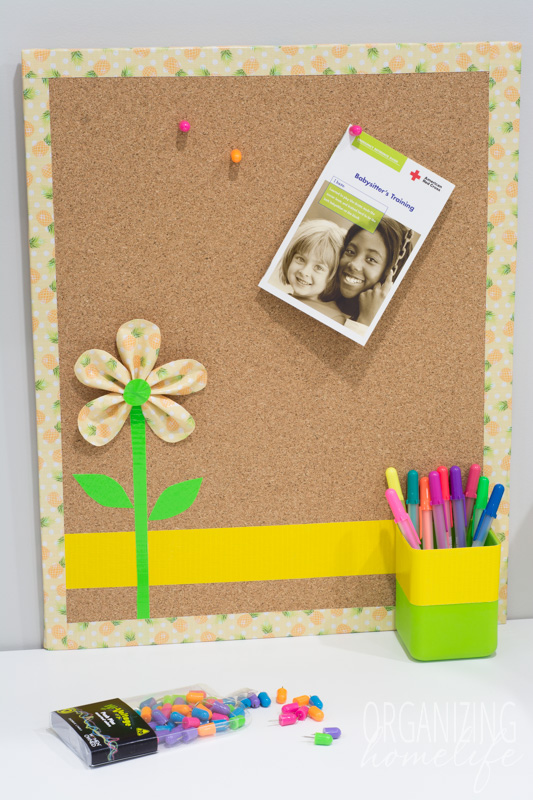 Now her whole desk looks so much prettier!  She loves having a spot for her favorite pens on top of her desk and a place to hang her favorite pictures.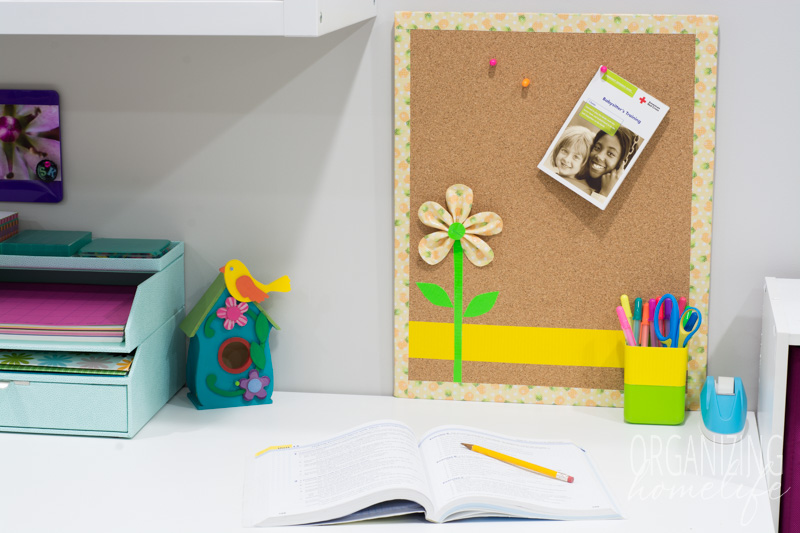 Check out Duck Tape on their School Craft board on Pinterest, Twitter, and Instagram for more information & ideas!
Do you have ideas for Duck Tape crafts to organize your back to school?  I'd love for you to share them in the comments below.