The other day I posted about what I really want for Mother's Day.  I thought about all the cute gifts kids usually make for their moms and I got a bit sentimental thinking about the real "gifts" of our special day.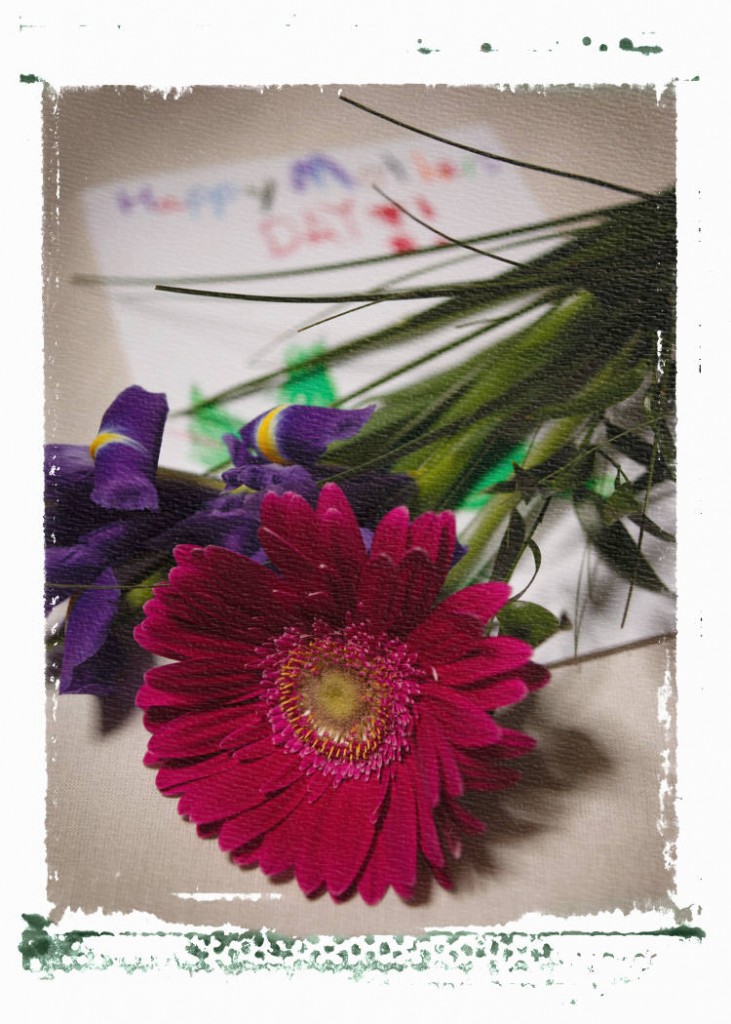 So, instead of offering you more ideas for Mother's Day gift giving, I thought I would share how I am spending the day with my family.
We live far away from our extended family and don't often get to celebrate holidays together.
So my hubby and I have had to create new traditions, change old ones and plan ways to enjoy holidays with our own immediate family.
I know it's Mother's Day and the attention is supposed to be focused around mom, but I really want it to be about making memories and celebrating our family.
Here are some of the fun things we have planned:
My hubby and kids are making dinner.  This should be interesting and a major cleanup may be involved, but it's the thought that counts, right? 😉
We're baking brownies together for dessert.
We're making at least one crafty memory (see below).
We're going for a family bike ride and stopping at a park for pictures.
Speaking of pictures, I'm starting a new tradition: I'm planning to make it an annual "event" to get Mother's Day pictures of me with my kiddos.  I'm always on the other side of the camera and rarely get shots of us together.  What a perfect opportunity this is!
I love this picture idea of a mom with her kids: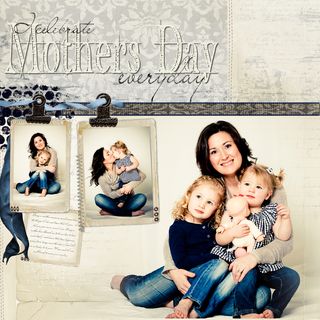 One thing I like doing is capturing memories of the stages my kids are in throughout the years.
Here are some ideas I love:
Did I ever mentioned how much I LOVE silhouettes?  I have tried several techniques in the past, with poor results.  I absolutely adore this silhouette collage from Shawni over at 71 Toes!  It is such a s-i-m-p-l-e idea, I can't wait to try it!  And what a great idea to make with your kids on Mother's Day – all it requires is a quick picture of each kid.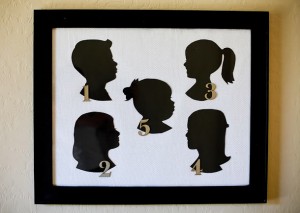 Here is another project I really love! The original source no longer exists, or I can't find it, but I think this would be a pretty easy one to re-create.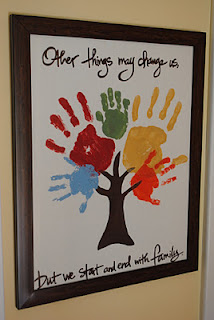 Kierste from Simply Kierste made this adorable stool.  I love this idea!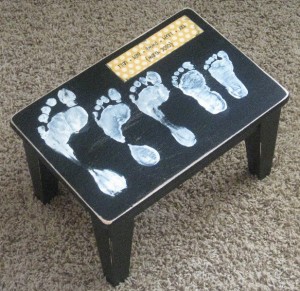 Learn and Grow Designs has a super cute printable for your kids to fill out.  This could turn out to be pretty hilarious! (She also has one for Father's Day)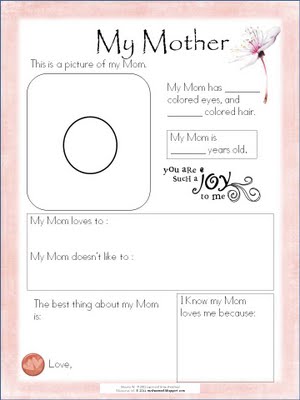 Here is another adorable one from The Crafting Chicks.  I would love to see what my kids put for "mom weighs…"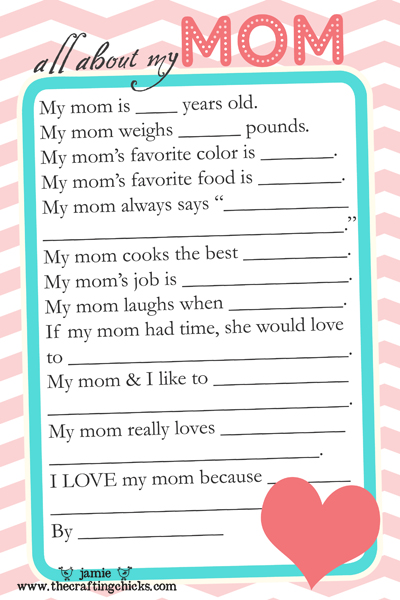 I hope you all have a wonderful Mother's Day and enjoy time spent with your families!
Happy Mother's Day!