I thought last year was a tough year. If you've been following my blog for a while, you might remember how our basement flooded and we've been DIYing the renovation.
But, once again, plans haven't gone as we expected. If you follow me on Instagram, you may have seen that I had a kidney stone attack in February. #notfun
I was just doing my normal thing trying to keep up with life with four kids, a busy husband, and a dog, when I realized I had a stone. I won't go into too many details, but I landed in the hospital several times and finally had surgery. Apparently I had about eight stones and the one that decided to move and get stuck was the largest of them all – about the size of a Tylenol caplet. Yikes.
Thankfully, the first surgery went well, but I am scheduled for round two later this month. It turns out, getting rid of stones isn't a quick or easy process.
I'm feeling great now, and decided to blog while I can! I wanted to show you how amazing our basement renovation is coming along.
In the last update, I showed you how we installed LED lights to brighten the room and give us work space lighting. Can you believe 17 LED lights only require the same energy usage as 3 incandescent bulbs? I *love* how it turned out – it's so bright and cheerful!
Next on the list: preparing for paint.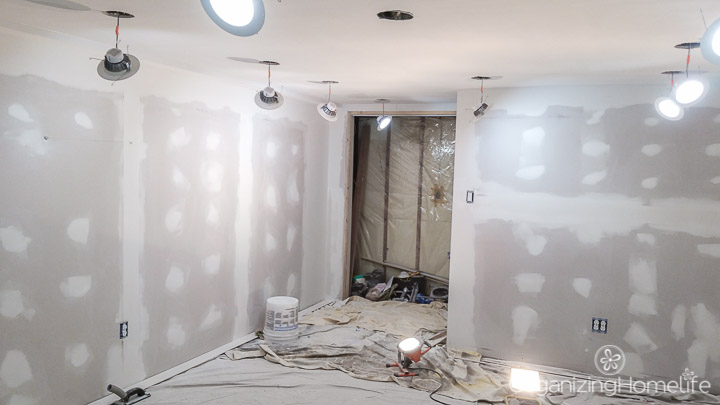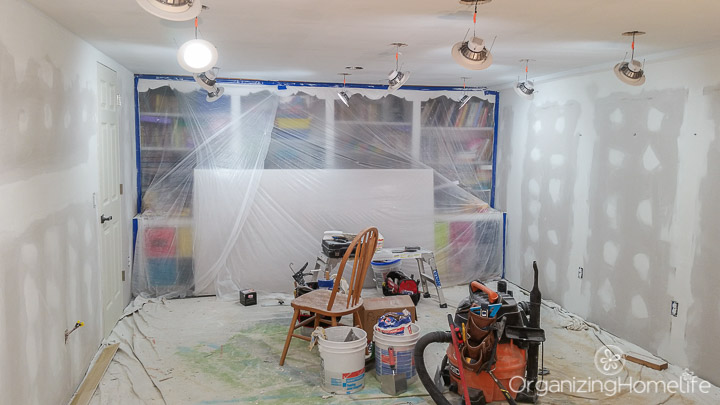 First, we used a drywall primer to make sure the paint adhered to the new drywall and gave a good foundation for the new paint.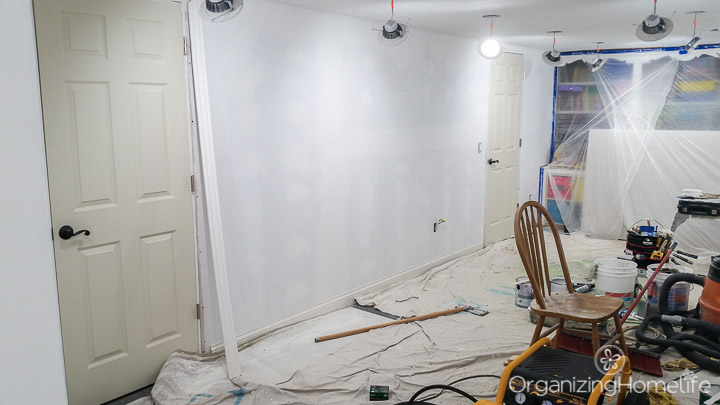 You might notice our pug Bentley photoboming a few shots. He's hardly left my side. And let's just say it's amazing he didn't get covered in paint during this whole thing! #anxietyissues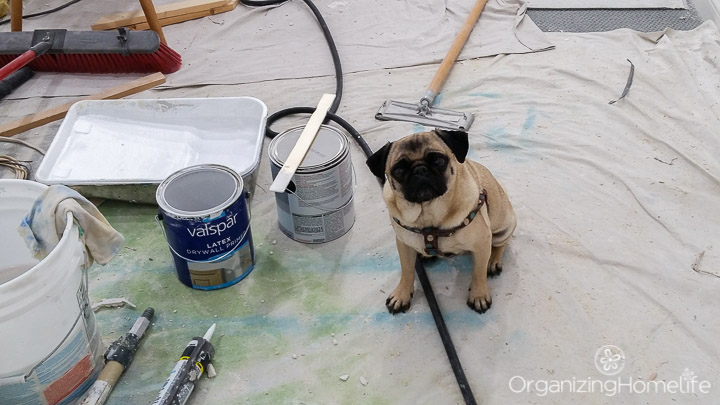 Paint is going on! Oh, happy day! The color looks a little beige here, but it's really more of a gray. Gray + beige = greige. I'm loving it.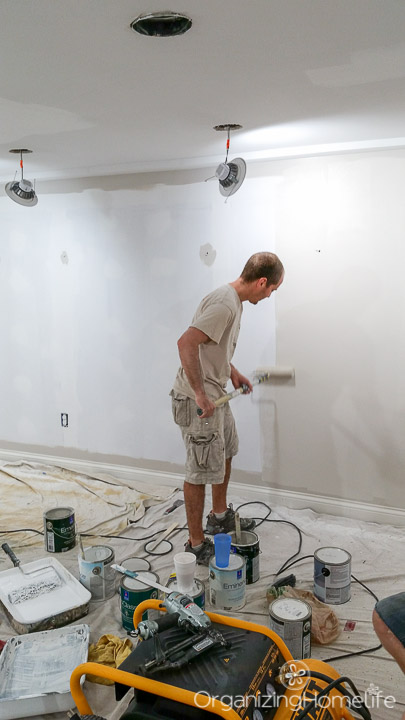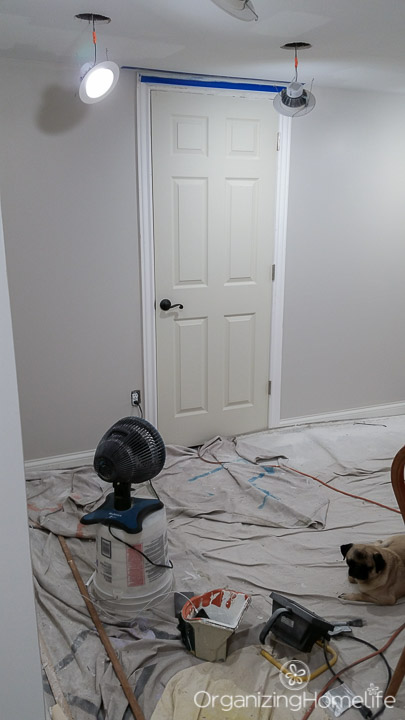 Moulding and trim came next and after caulking the seams, we painted them. We're still waiting for nicer weather to paint the doors.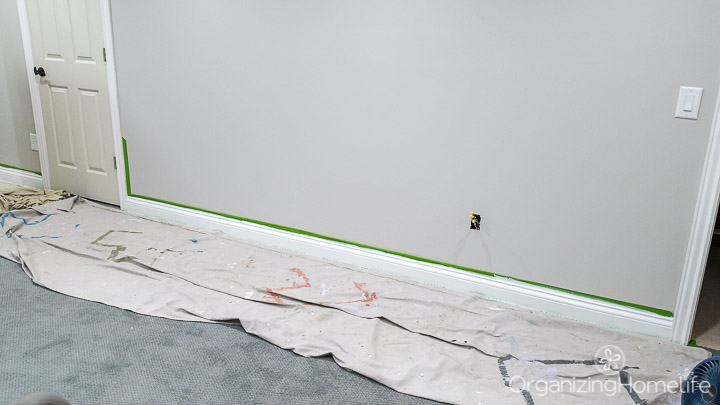 After a long renovation, the kids' desks finally got put back together! I'll be doing a separate post to show you how I organize our homeschool area and their desks.
Notice the new outlets? We're loving them! We planned it out before we put up the walls so they would be evenly spaced for each of the kids' desks. We decided to keep them at a normal height instead of desk height since we probably won't have the desks here forever once the kids grow up.
Prior to the flood, this wall didn't have a single outlet. In fact, there were only two in the entire room!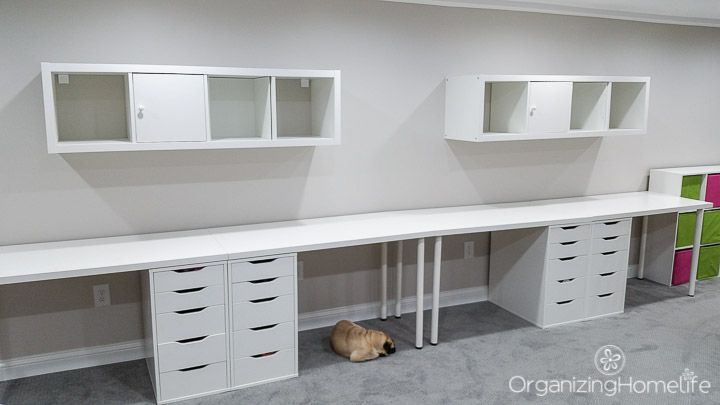 And just in case you think it's looking totally clean and perfect, uh…. no. We still have a long way to go to recover from the hot mess that happened on the bookcase! #wellgetthere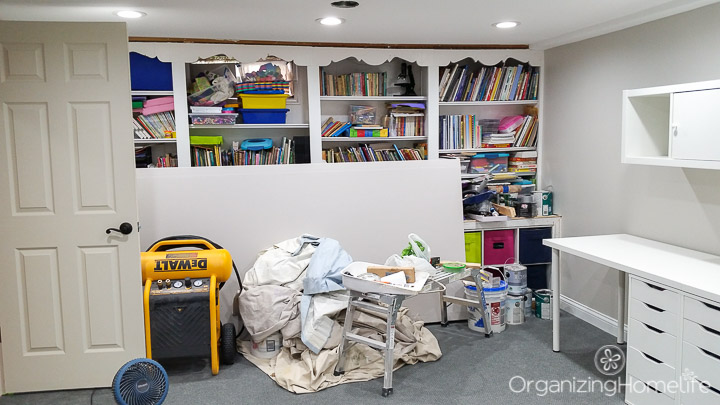 Can I just tell you how nice it is to have things coming back together?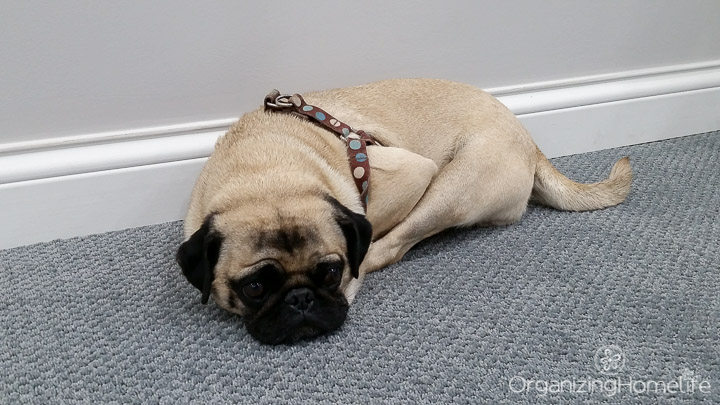 We're taking a break from the basement reno posts for a bit because we haven't fully decided what direction we want to go with renovating the closet at the bottom of the steps yet.  I'll be sharing some other projects we've been working on in the meanwhile.
It's amaaaaazzzzing to see the to-do list shrinking:
PLAYROOM
Remove paneling in playroom
Remove drop ceiling
Add electric outlets
Move light switches
Add heat/air conditioning vents
Secure furring strips
Add insulation
Frame water pipe
Drywall ceiling
Add LED workspace lighting for desks
Drywall
Install new doors
Moulding and baseboard
Paint
Carpet
Re-imagine closet space
Re-build closet
Organize kids' desks and toys