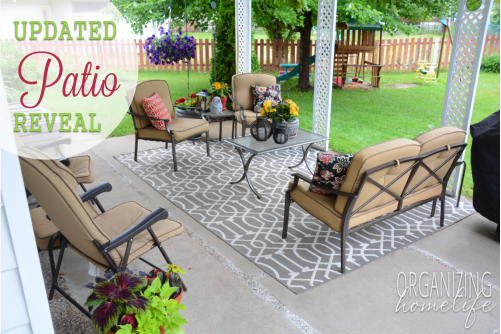 If you missed it yesterday, I shared with you how my hubby and I figured out a way to fill the large gaps between our patio blocks to prevent debris from filling up the spaces and constantly looking messy.  Today, I'm showing you how I updated the look of the patio.  This is what the house looked like when we bought it seven years ago.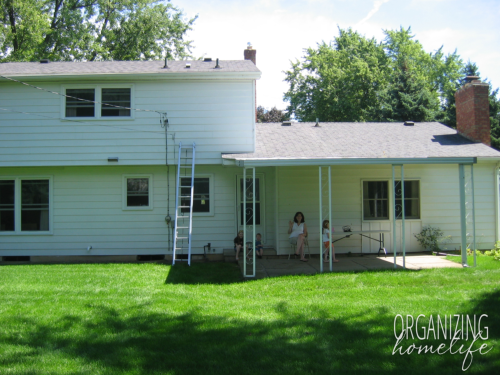 One of the very first things we did was to remove the "S" swirls from the support posts.  They were tucked in between a space in the main supports that created a kind of track.  We banged out the S swirls and put the lattice in its place.  Sorry I don't have pictures, this happened long before I decided to start a blog.
The rest of the updates are more current.  So let's take a peek around my patio.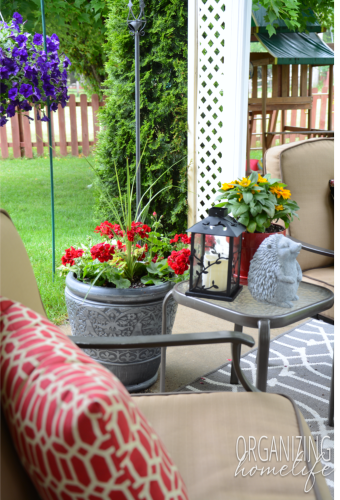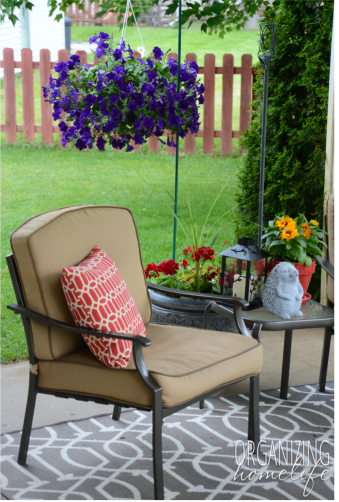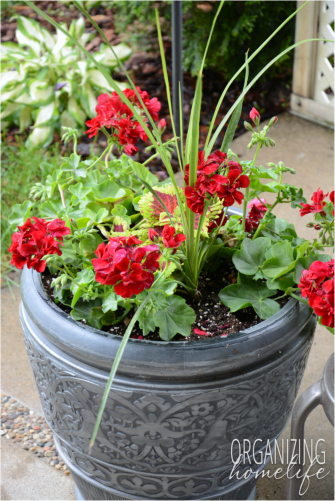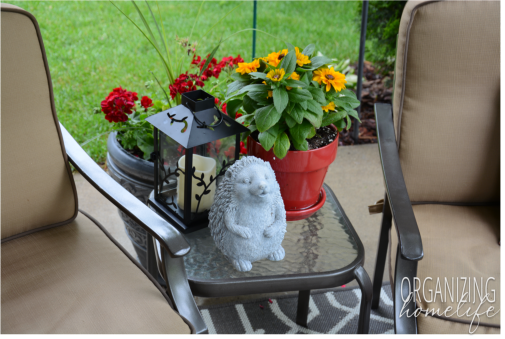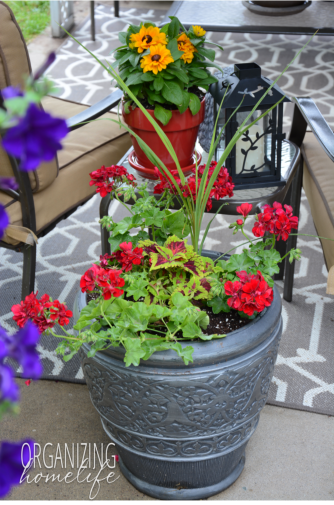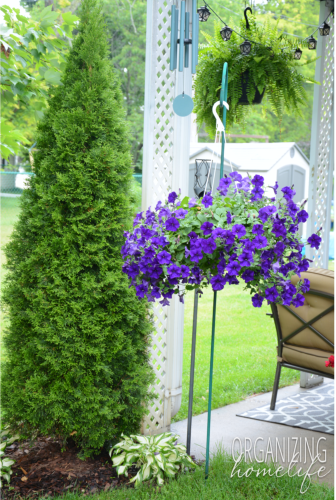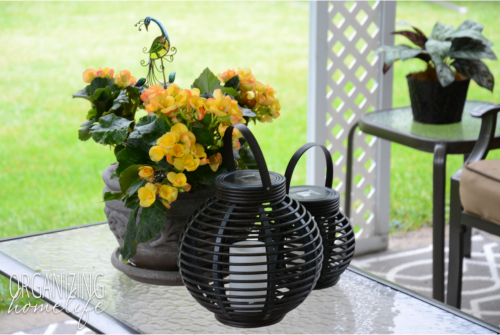 I found this peacock plant decoration at a local nursery.  Isn't it gorgeous? It's one of my favorite additions to the patio this year.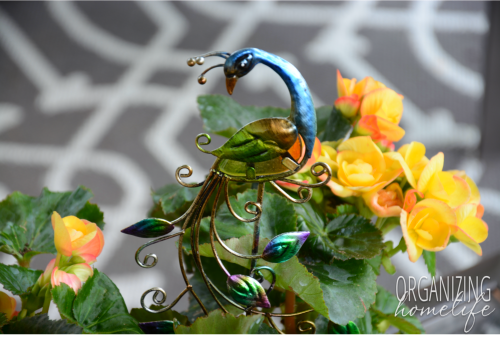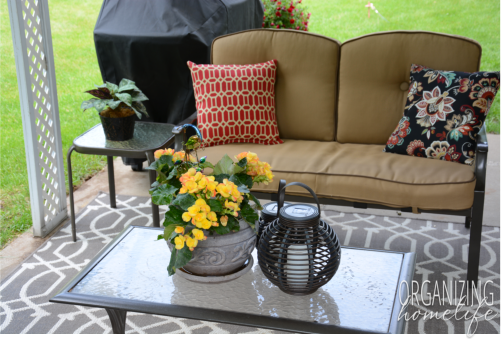 We love having this space to entertain family and friends.
We created extra seating by putting a cushion on the deck box, which in our case is used as an outdoor toy box.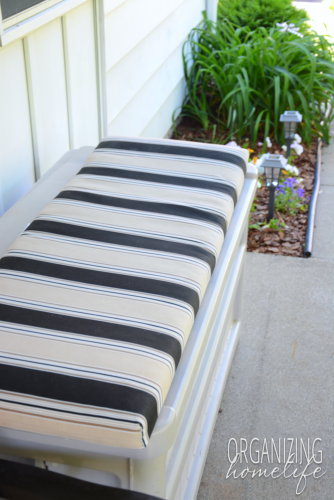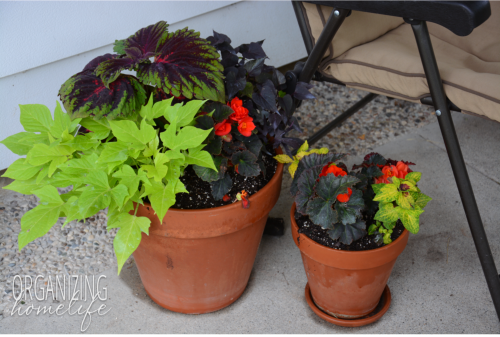 We also have a space for folding chairs if we need extra seating.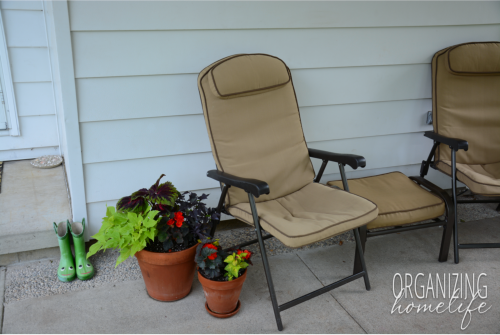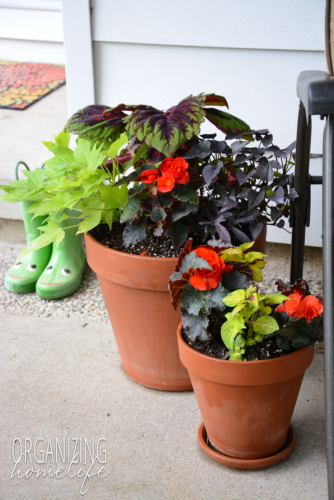 This is one of my favorite places to work when the weather is nice.  If you were to drop by most summer days, you'd probably find me working on the patio while the kids are playing in the yard.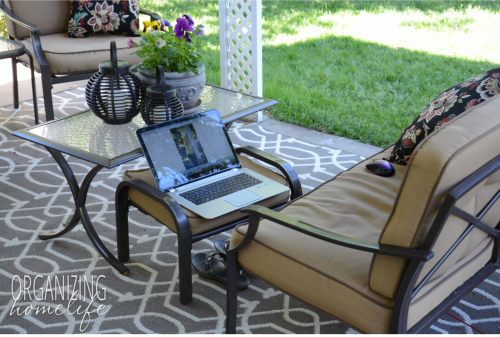 I love my Corinthian chimes.  They have the softest and loveliest sound.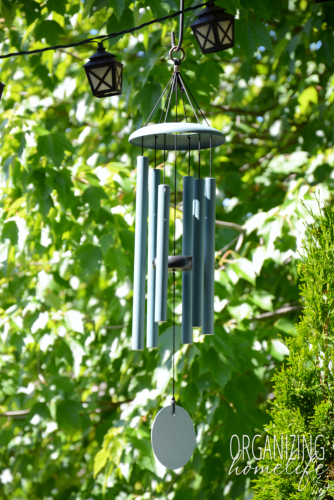 One of my favorite parts of the patio, besides sitting out in the warmth of the day, is enjoying the lantern lights on summer evenings.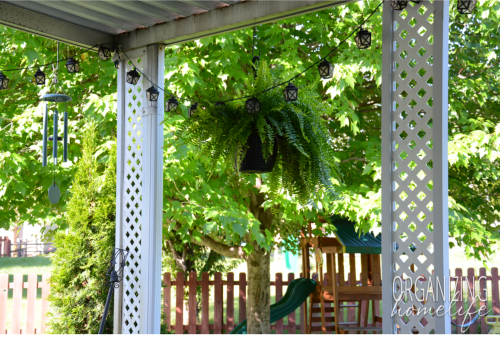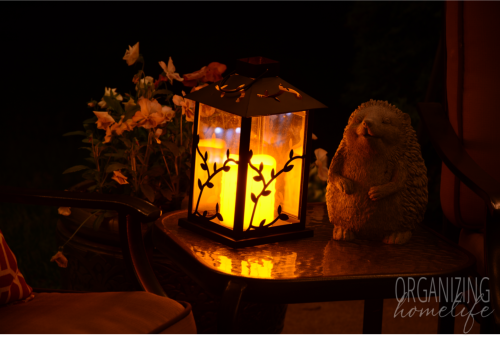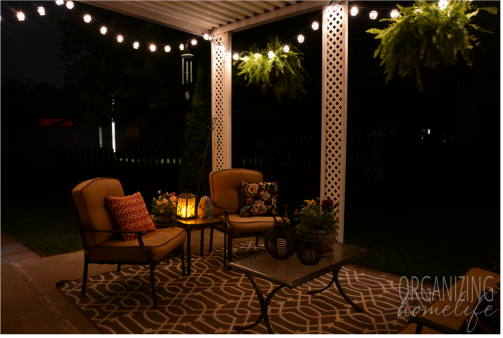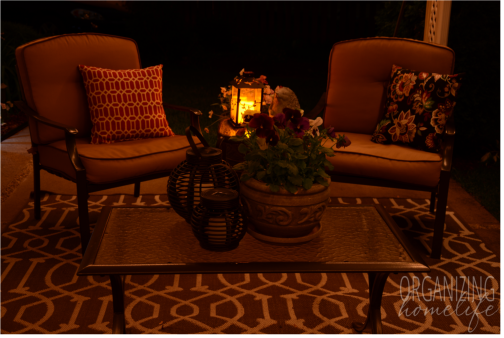 Finally, here are a few "before and after" shots for you.  It's so fun and refreshing to make little changes here and there that make such a big difference.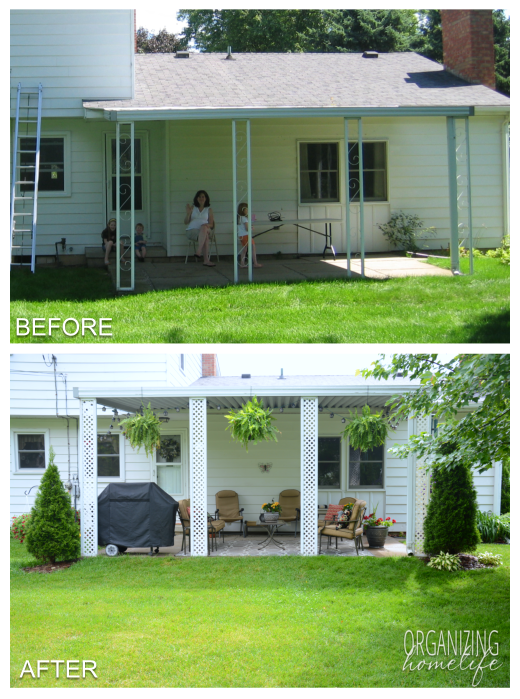 If you missed it, check out how we filled the gaps between the blocks here.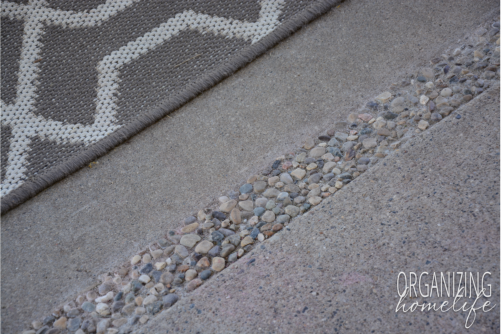 I hope you are enjoying your summer!