Every kid loves Playdoh, right?  Am I the only mom that sighs when the kids ask to play with it?
Call me ornery, but I can't stand picking Playdoh out of my carpets.  I also hate stepping in finding bits and chunks under the table that nobody remembered to pick up.
So, I only let my kids play with Playdoh on the kitchen floor.  Fortunately, they like playing with it on the floor so they can spread out all the accessories.
However, playing with it on the kitchen floor makes extra work for me, too.  Those hard little chunks of dried out 'doh' spill out of the toys and wind up all over the place.
A while back I thought of an idea that saved me from having to award myself the 'Worst Mom of the Year Award'. It has worked so well for us.
It's one of those simple "why did it take me so long to think of this one" type of things!  I call it the "Playdoh Mat".  Really original name I came up with, huh?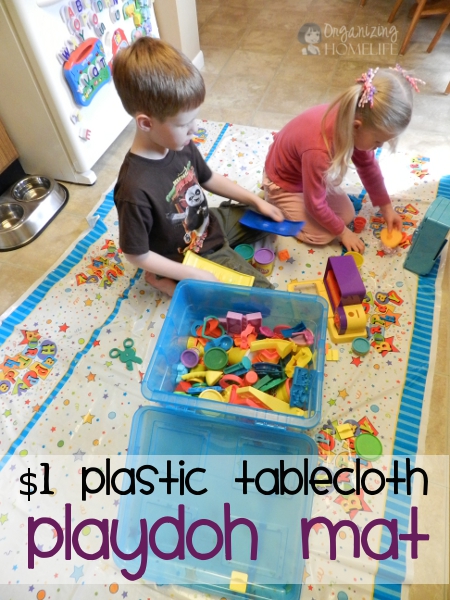 It is simply a cheap plastic party tablecloth from the dollar store.  I saved one after we had a birthday party and cleaned it well.
Because it's so thin, it folds up nicely and is kept in the top of our Playdoh bin.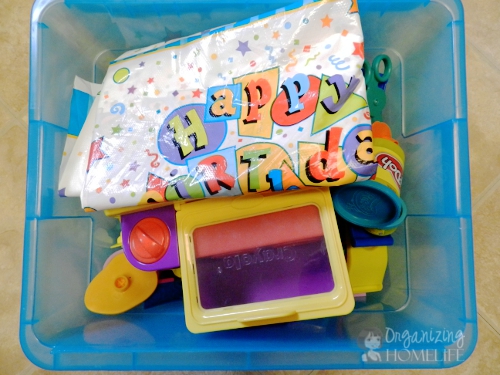 When the kiddos want to pull out the doh, I lay out the Playdoh Mat.  Now they can make their creations and not worry about mom going crazy over the mess.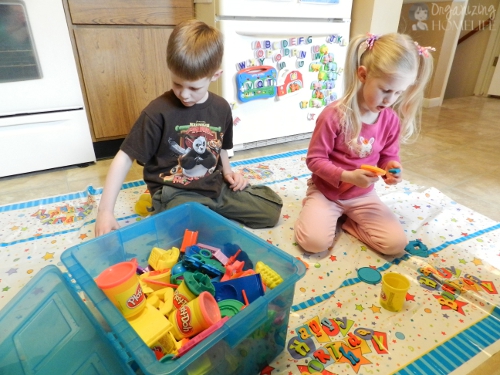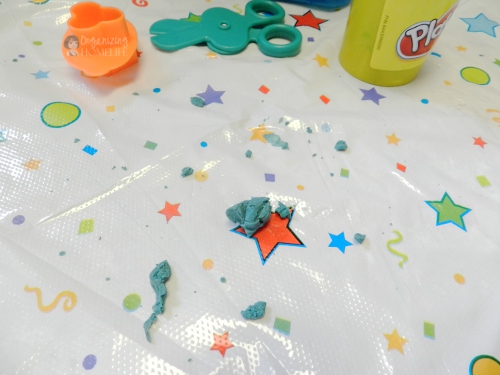 When they are finished playing, we scoop up the tablecloth and dump the crumbs in the trash.  And when mama's happy, everybody's happy. 😉