Have you seen these on Pinterest or elsewhere online?  I found these nut-topped delights on So Wonderful, So Marvelous.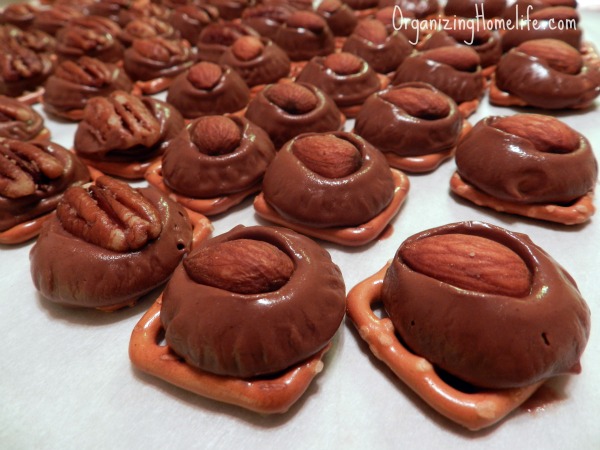 These are incredibly easy to make and are a perfect treat to make with young children.  And, it only took about a half hour start to finish!
I used both almonds and pecans to suit the different tastes in our family.  If you don't have little hands to help unwrap the Rolos, you may want to consider buying the ones that come in a roll instead of the bag.  That was no problem in my house, because my little ones had a blast unwrapping the chocolates!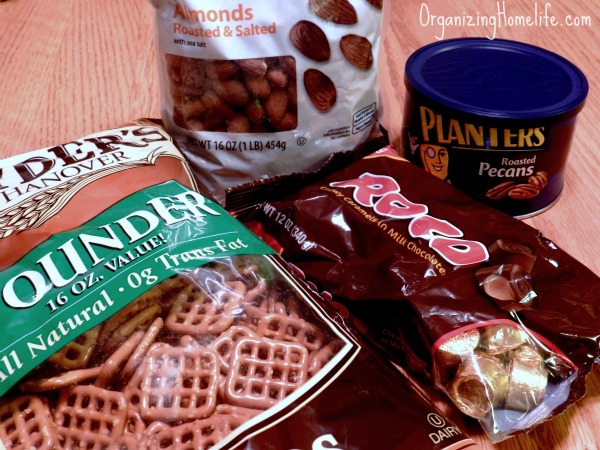 I covered a cookie sheet with parchment paper to cut down on the mess of melted caramel and chocolate.  Then I had the kids put the pretzels in rows (well, sort of).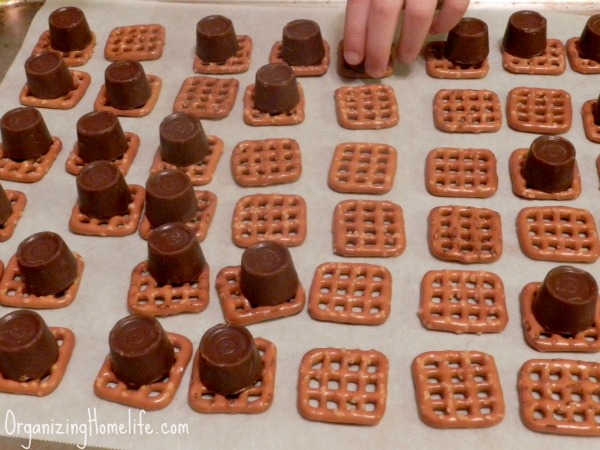 Then they unwrapped the Rolos.  I'm not sure what was more fun, eating the goodies before we finished making them, or unwrapping the chocolates!  I'm thinking it was the unwrapping.  They loved it, and they really felt like they made the dessert, not Mommy.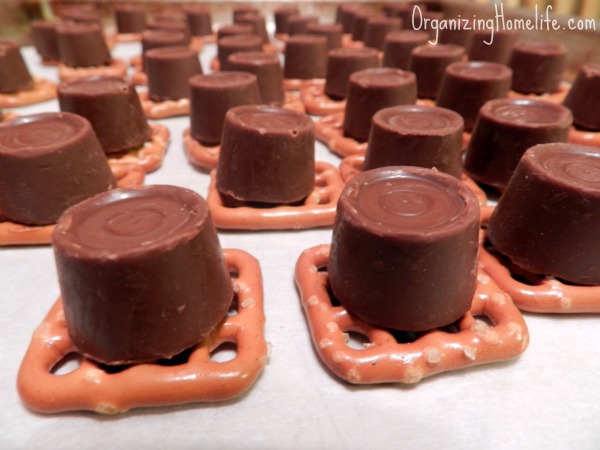 Place a Rolos on the pretzels and cook at 350° for 4 minutes.  The chocolates will retain their shape, but look shiny.  You do not want them to melt completely, so be sure not to over bake them!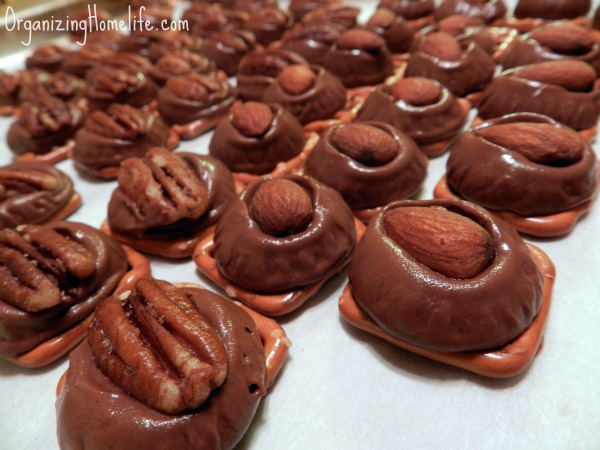 I didn't want my kids burning themselves on the edge of the pan, so I put the nuts on.  You need to work fairly quickly before they cool off.  Gently place the nuts on top and press down slightly.
The chocolate stays soft for a while, so after they cool for about a half hour, you may want to refrigerate them.
1 (12 oz.) bag of Rolos made 1 tray of turtles (about 60).  Enjoy!