Do your kiddos love to play with refrigerator toys while you're busy in the kitchen?  Mine love their letter and animal magnets.  I love having them entertained while I'm busy, and I like watching them play.  But, one thing was really starting to irk me about these toys.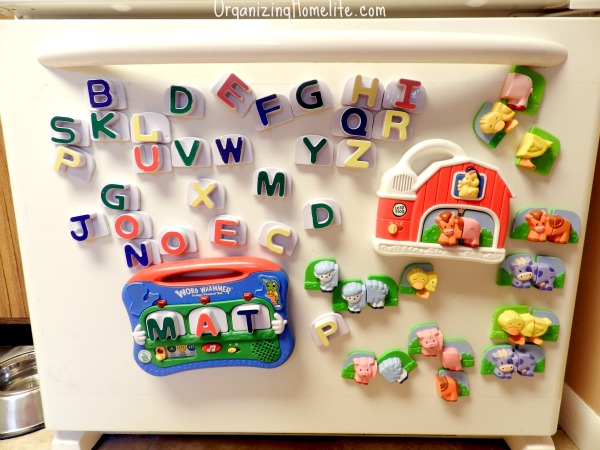 When we purchased our new fridge, it came with a very smooth surface.  Our old fridge had a slightly bumpy texture and the magnets didn't harm the surface.  The new fridge and it's smooth surface kept getting damaged and scratched by the  toys.  It was killing me given the price of the appliance and I just couldn't imagine how it would possibly still look good in a year, let alone 15 (I know I'm wishful!).
Then one day, when my in-laws were visiting, my mother-in-law came up with a simple, yet perfect solution: clear contact paper.  Unbelievable, right?  Sometimes the simplest solutions are right in front of our faces!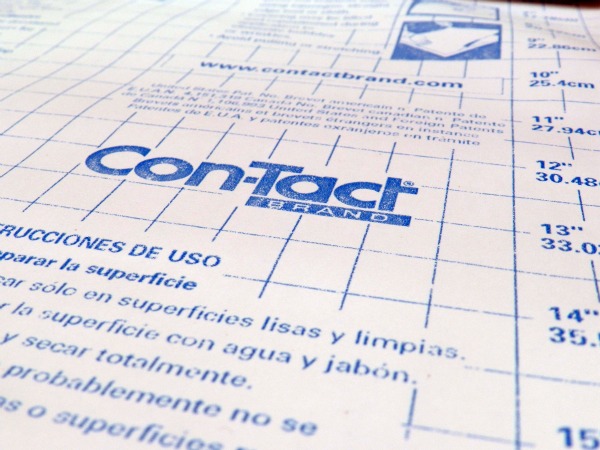 I promptly got to work and cut a piece (which just happened to be a perfect width to cover the play area on the freezer door).  I peeled the backing off and stuck it on.  It's been there for probably three years now and my fridge's surface is in perfect condition.  No more scratches!  It's easy to wipe off, too.  You can barely see it and would only notice if you were looking very closely.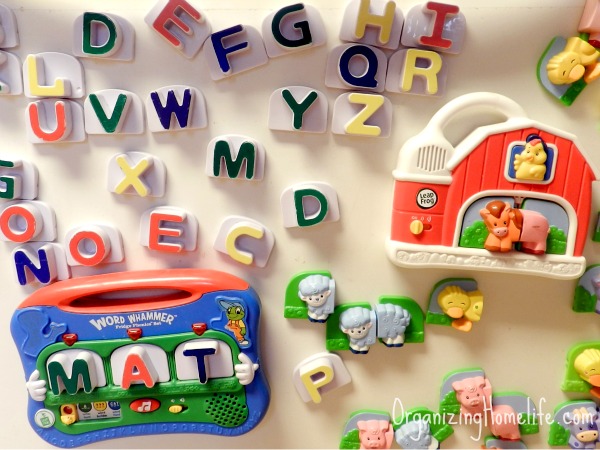 Thanks, Mom for the great idea!