Last week we sent two of our kiddos to camp for a week.  It seemed like a perfect opportunity to plan a little getaway, so my hubby and I arranged for friends to watch our other two and set off for Grand Rapids, MI.  I put out a request on my Facebook page for suggestions on what to see and do and where to eat.
One suggestion from reader, Stacy, was to check out Sweet Temptations Ice Cream and Candy shop in Grand Haven.  So we did!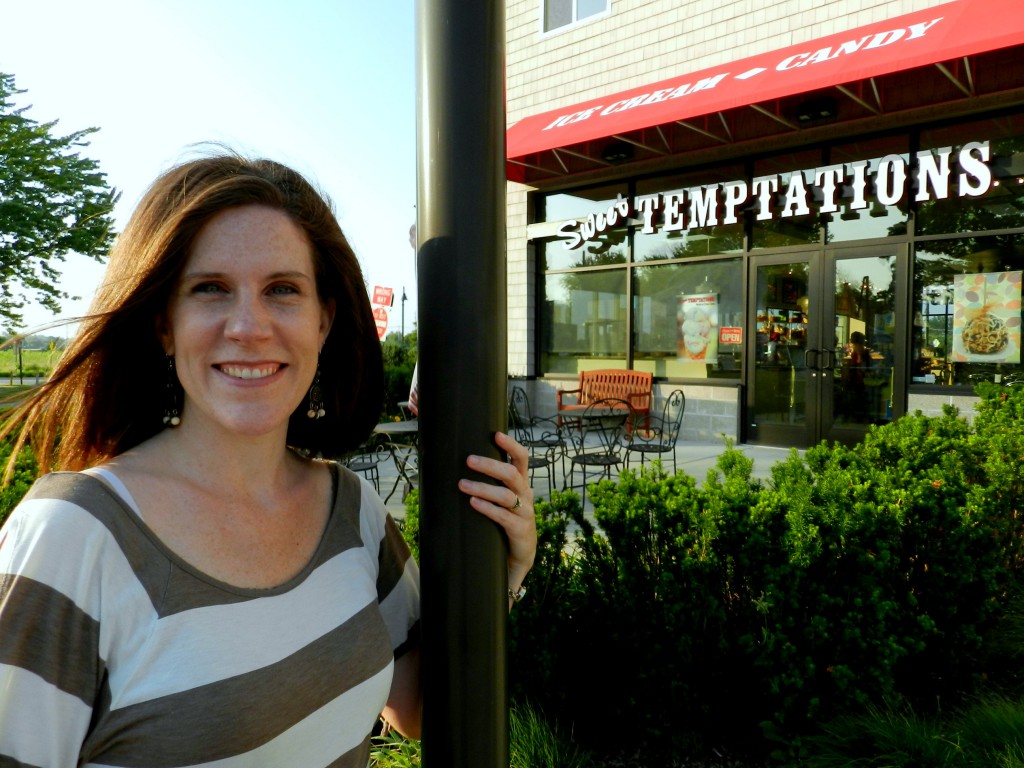 One of my FAVORITE treats is caramel popcorn.  Every year when we lived on the East Coast, we would go to the Jersey Shore to Ocean City, Sea Isle City, or Wildwood.  Now that we live so far away, we don't get there often at all.  One place I miss the most is my favorite caramel popcorn place: Johnson's Popcorn on Ocean City's boardwalk.  It is hands-down the best caramel popcorn in the world!  If you ever get to the boardwalk, don't miss it!!
So, I was thrilled ecstatic to see that they had caramel popcorn at Sweet Temptations!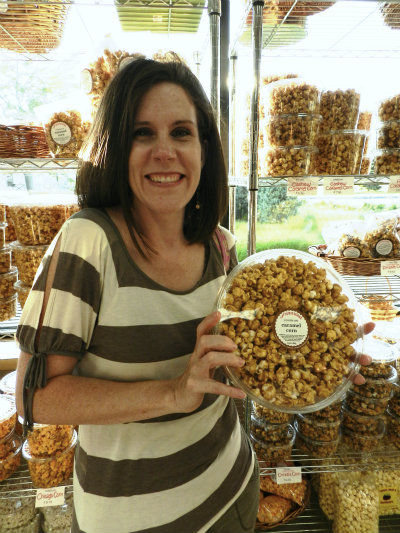 Another suggestion we were going to use was to visit Meijer Gardens in Grand Rapids, but it was 101 degrees, so we decided to save that idea for another trip!
By the way, if you ever get to visit the western shore of Michigan, Grand Haven is beautiful!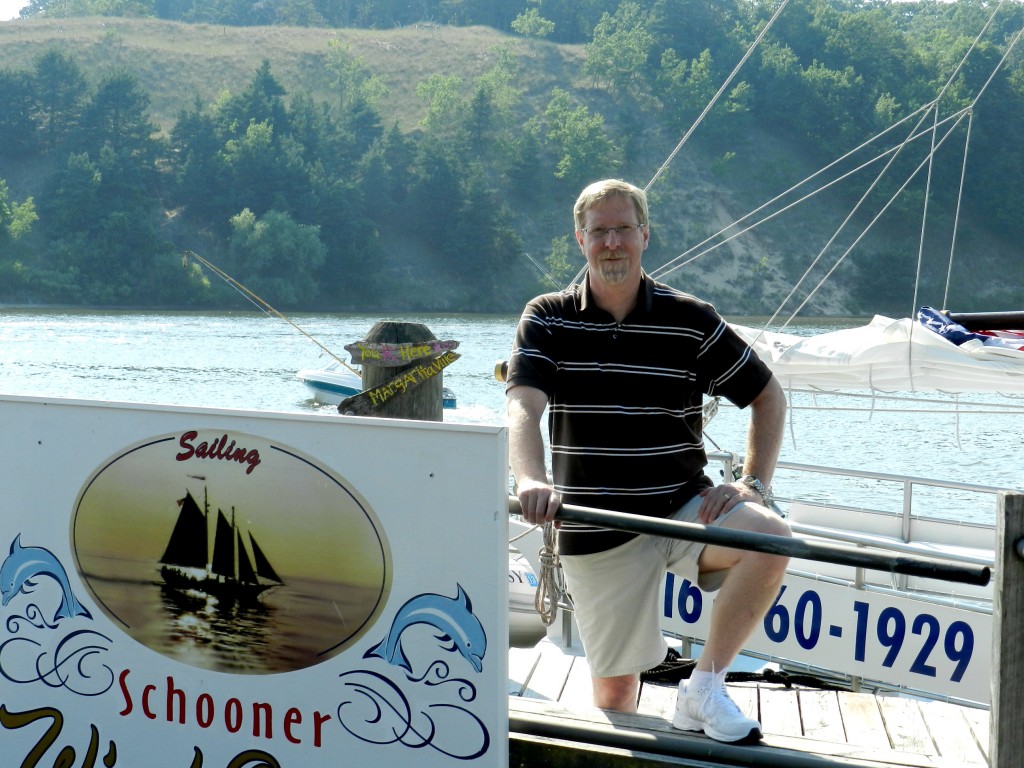 We had so much fun, we're planning another trip with the kids.  They are going to LOVE this beach!  Got any suggestions on where to stay inexpensively?  I'd love to hear them!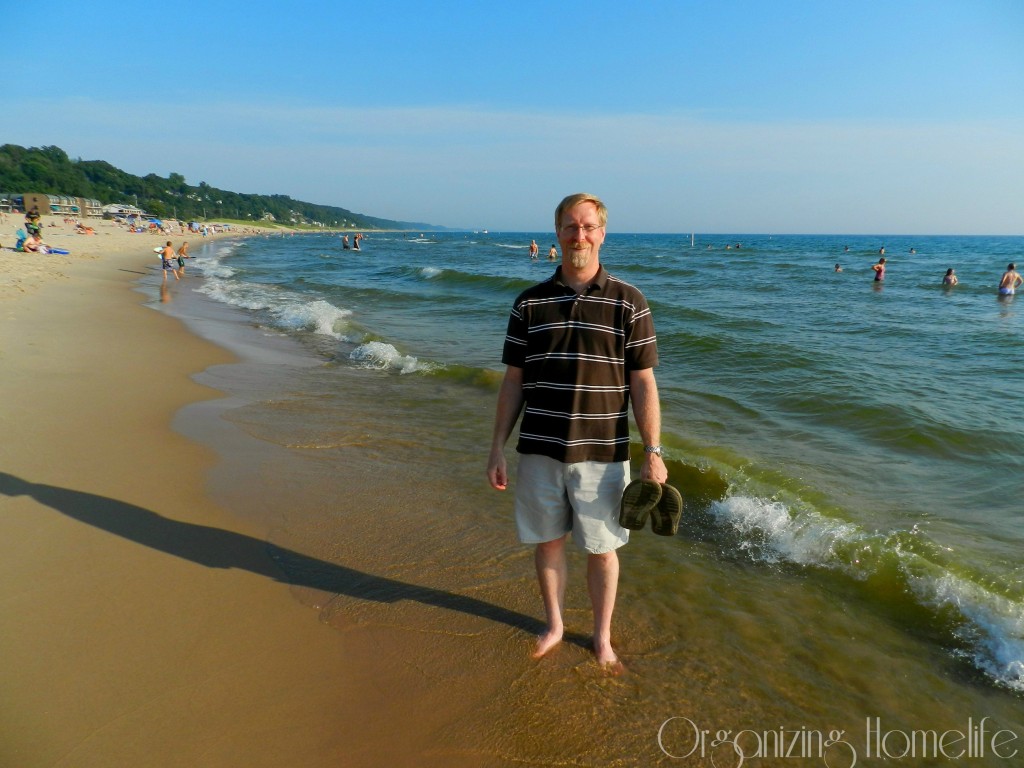 This was our first "real" look at Lake Michigan.  The first time we saw it was in 40 degree drizzly rain.  What a difference this time!
It was 95 degrees and the breeze coming off the lake was amazing!  The water temperature was perfect and the sand was SO soft!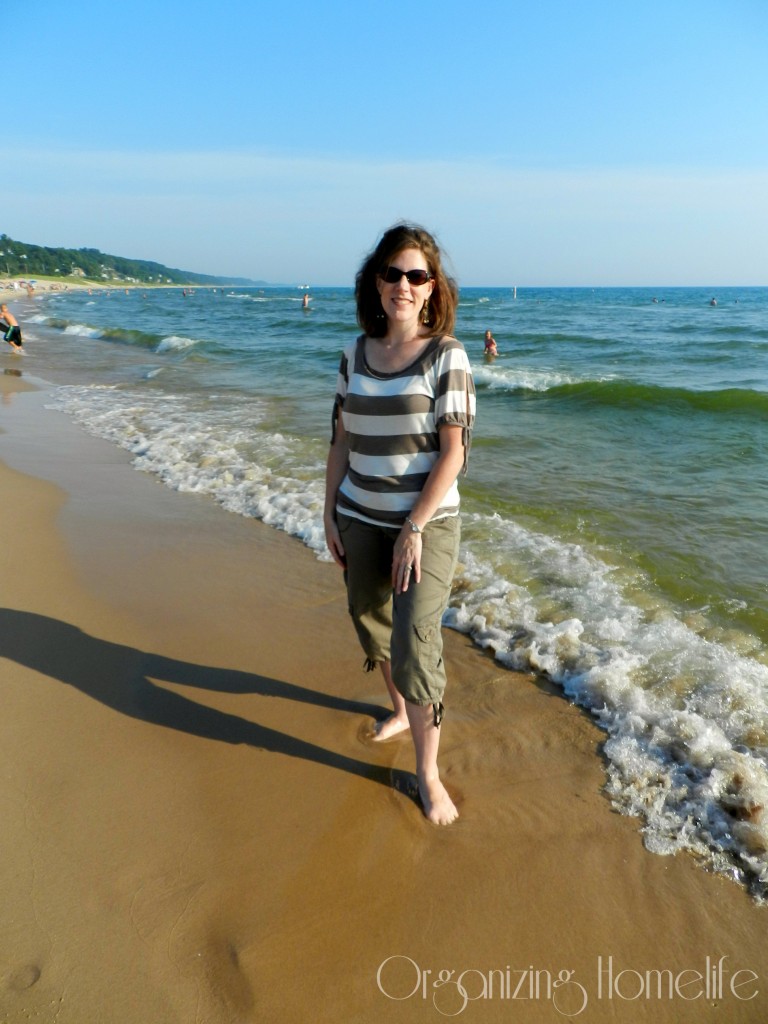 I am used to the Jersey shore and Florida gulf coast sand with lots of shells, so this was such a change.  There wasn't a shell to be seen.  Just super soft sand!
So, I got an idea!
I grabbed a bag we had in the car and stashed a few handfuls of sand to take home.  After we got back, I made a prompt visit to my favorite candle shop, Swan Creek, and picked out a few things with a gift card I had…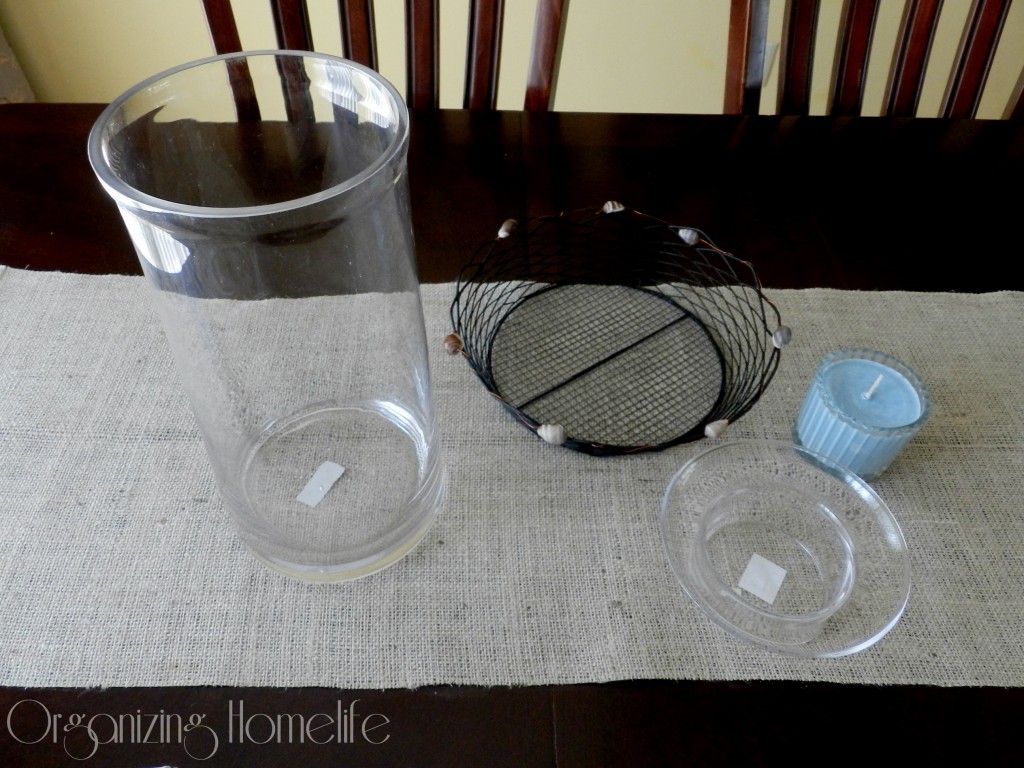 Then I raided our craft supply area and found a box of shells that we've collected over the years.
 I knew I had the mini starfish, but was happily surprised to see the little sand dollar that my hubby and I got when we were on our honeymoon almost 15 years ago.  And, it was only broken a tiny bit on the side!
I guess that reveals how long it's been since I have done anything with our shell collection.  Does everyone have a shell collection, or is it only us?  It's just so hard to toss those beautiful shells, isn't it?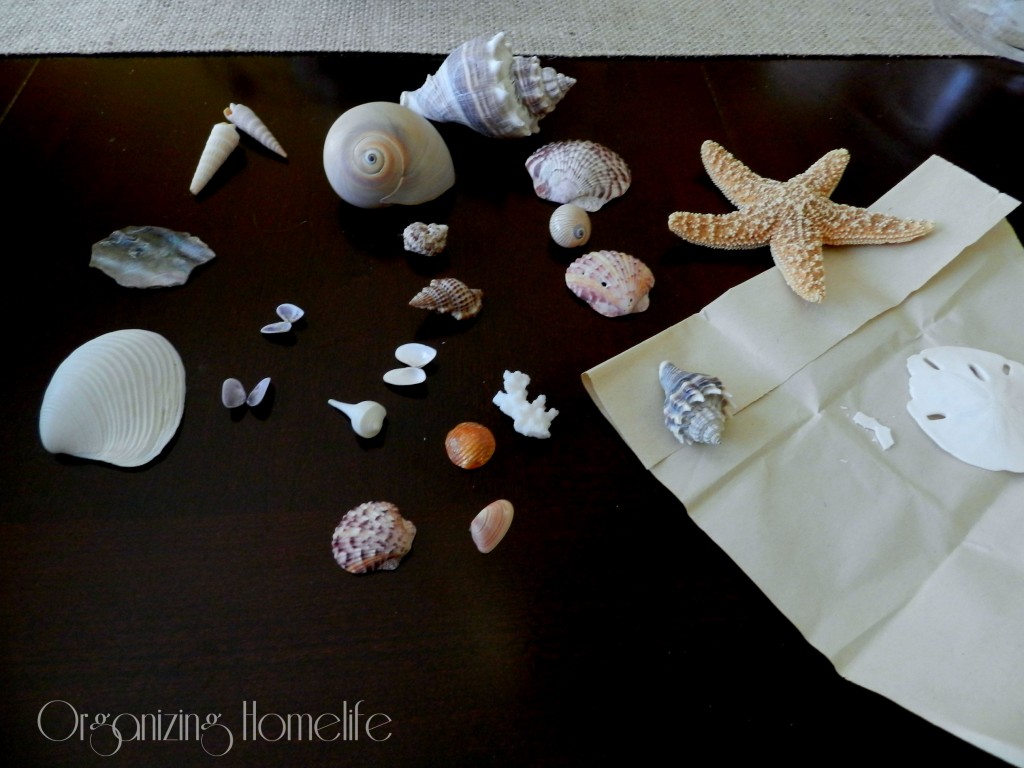 I picked out a few of my favorites…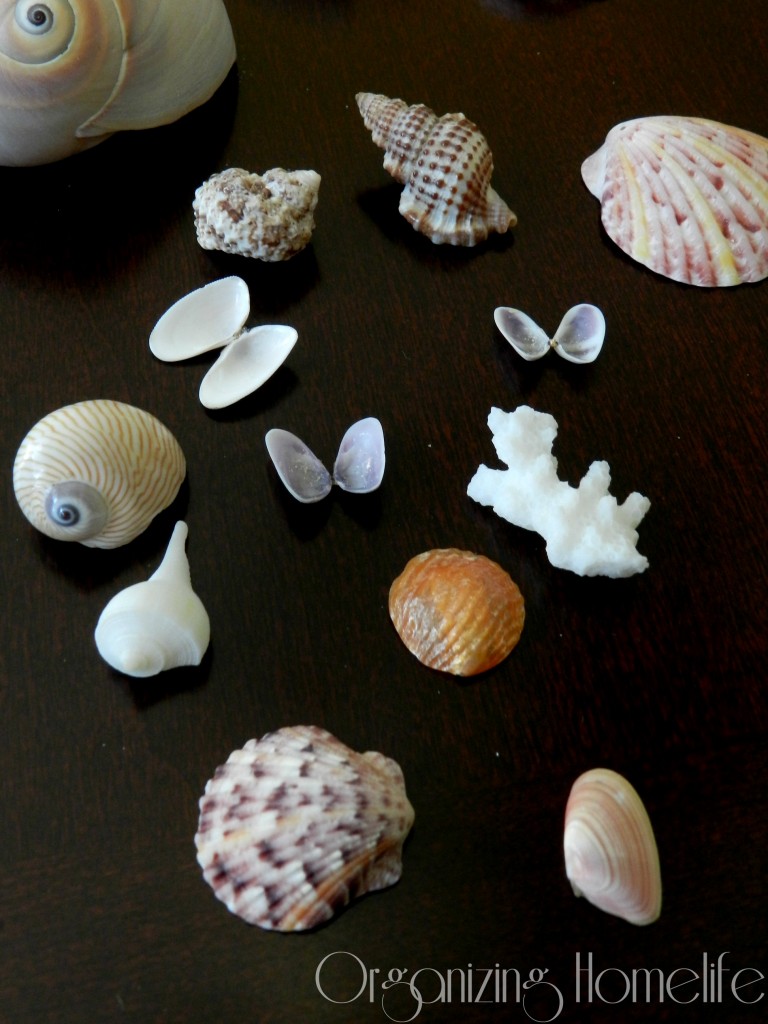 and filled the vase part way with our Lake Michigan sand.  Then I chose which shells to display.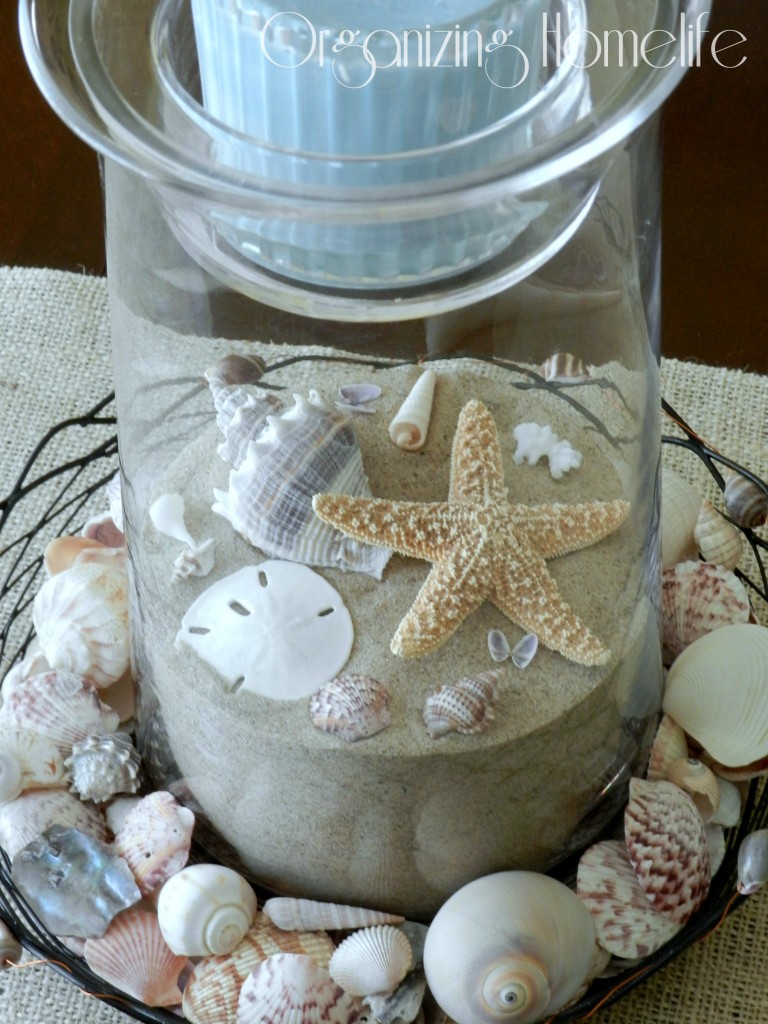 I thought it would be such a fun centerpiece for summertime.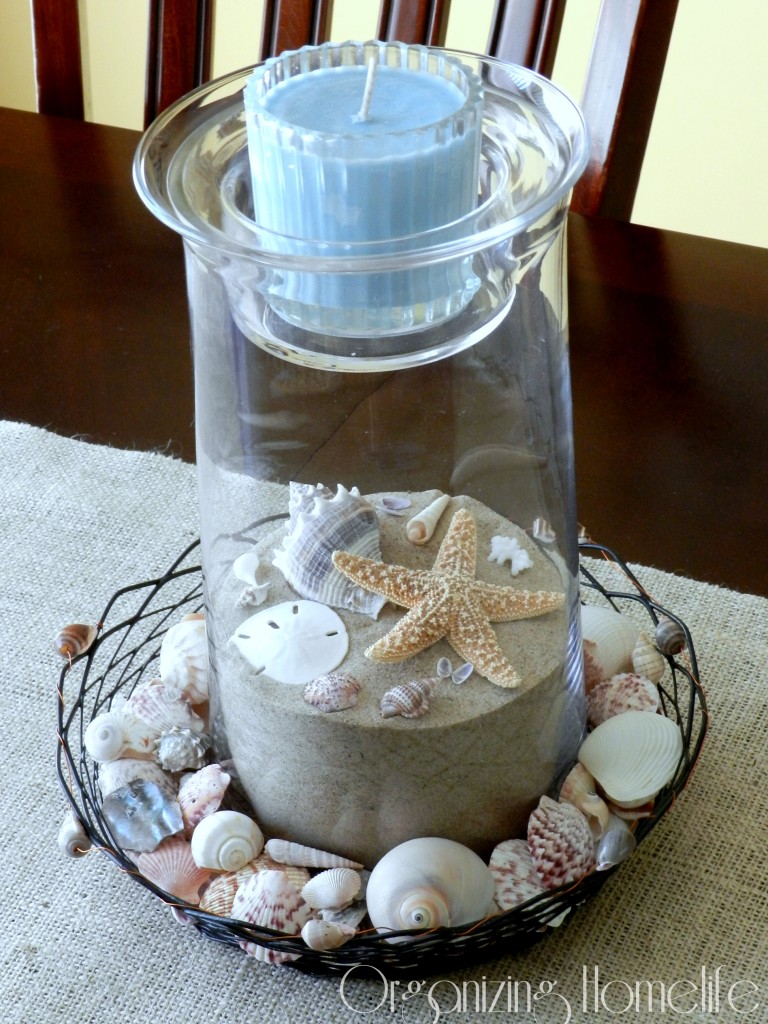 I picked up these little ceramic birds at Michael's for my spring centerpiece, but thought they looked great with this one, too!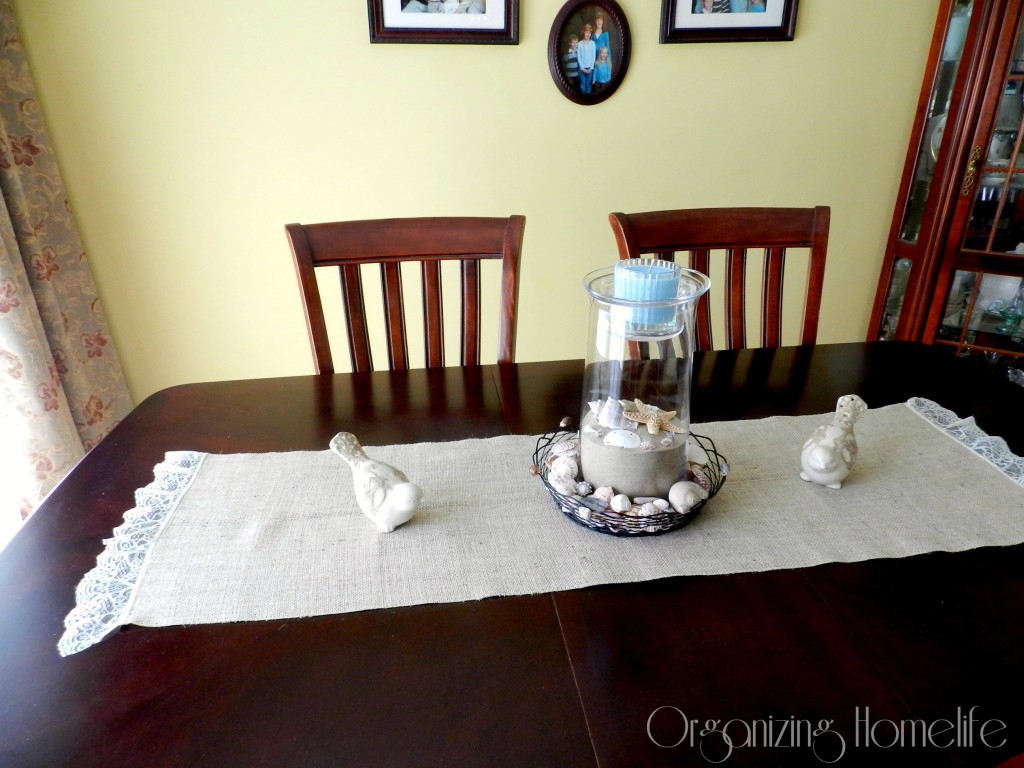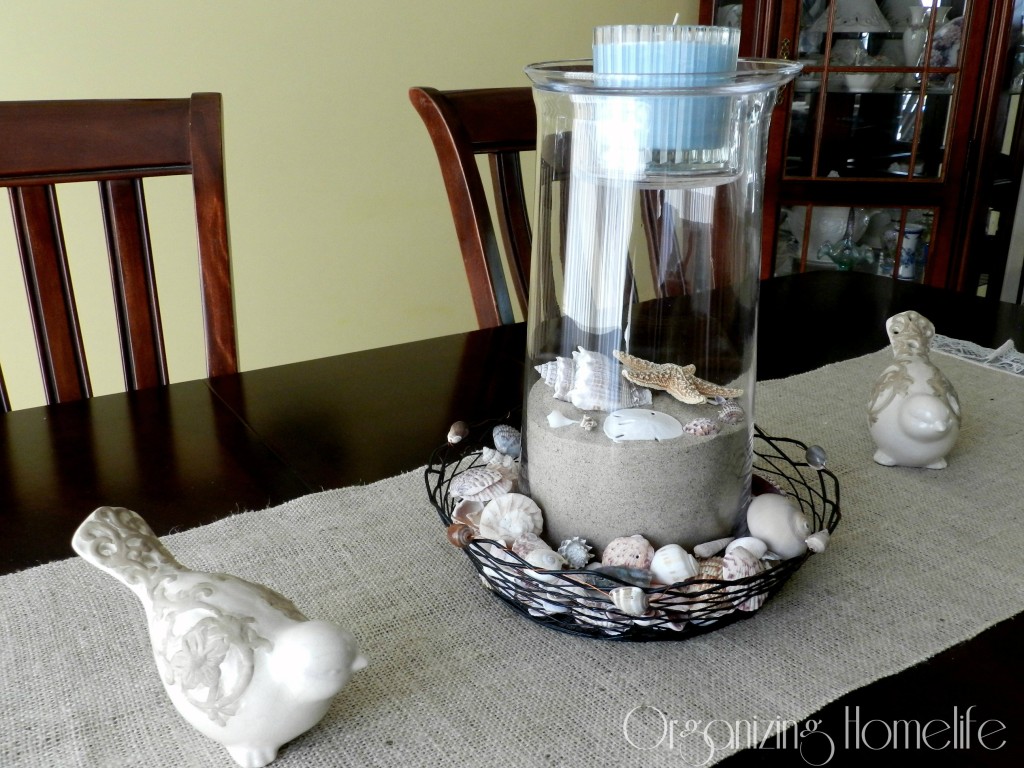 I love decorating with natural elements, especially ones that bring happy memories along with them!