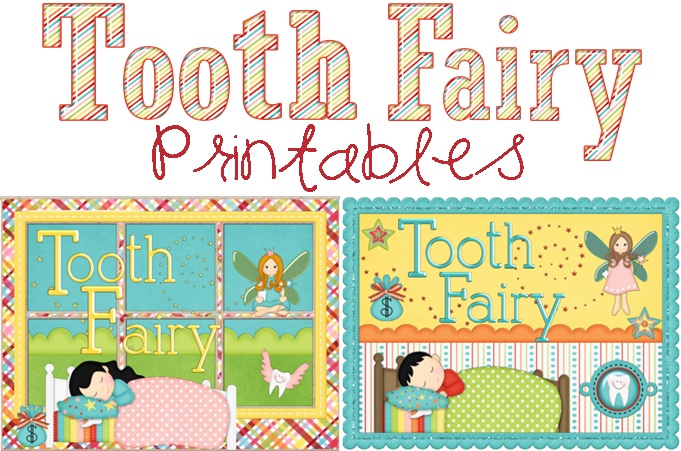 When I was a kid we had the cutest little Tooth Fairy pillow.  My brothers and I loved using that pillow!  Whenever we lost a tooth, we would carefully tuck our little baby tooth in the pocket and hide it under our pillow in hopes that the Tooth Fairy would come and leave us some money in exchange for the tooth.  (Have you noticed how inflation has hit the Tooth Fairy industry, too?)
When my husband and I had kids, we had fun reminiscing and discussing things from our childhoods.  He told me how they had a Tooth Fairy envelope.  "An envelope?",  I questioned.  I couldn't imagine not having a pillow with a little pocket to put my kids' teeth in.
Well, you know how it goes, I had grandiose plans to hand-craft a sweet little pillow for my babies' precious teeth.  Yeah right.  No time for that idea, so I resorted to making an envelope.  At least it was cute!
There was only one problem with the envelope I made:  it was adorable – for little girls.  My son turned six this year, and just lost his first tooth.  I didn't want him to have to use the "girly" Tooth Fairy envelope, so I decided it was time for an update.
I thought someone else out there (who doesn't have a cute little pillow – or the time to make one!) might like to use our "Tooth Fairy Envelope".
See my envelope tutorial here for instructions on how to fold the envelope.  If you don't feel like reading it, just make sure you trim off about 1/8″ from the bottom flap.  Your printer will probably cut off the bottom line.  This will help the top flap to close well.
I covered our old envelope with clear contact paper for durablility, but the new ones I laminated.  I glued the flaps with super glue.  It's holding tight so far, but it was a little messy, so be careful to have a paper towel underneath.  Or, you could seal the sides with clear packing tape.
You are welcome to print them out, but please read my copyright notice below.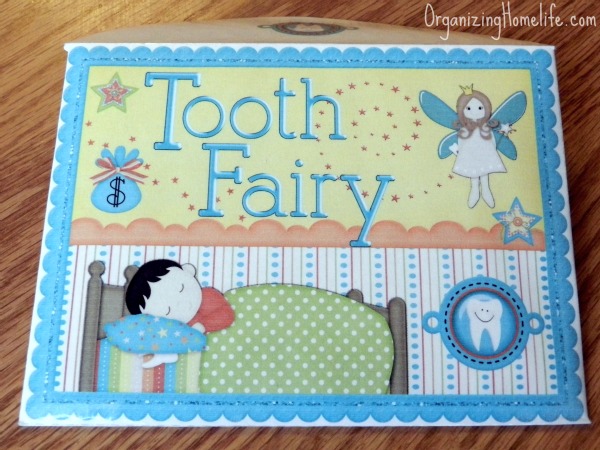 Click the image below to download: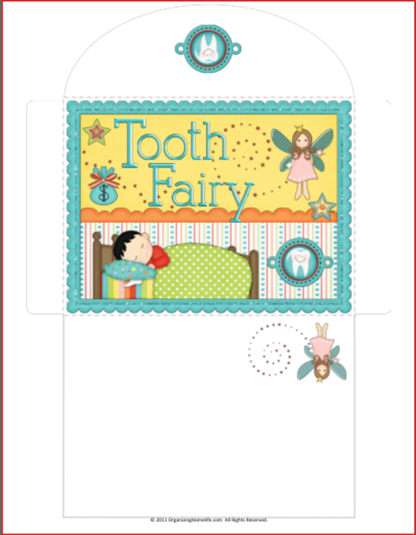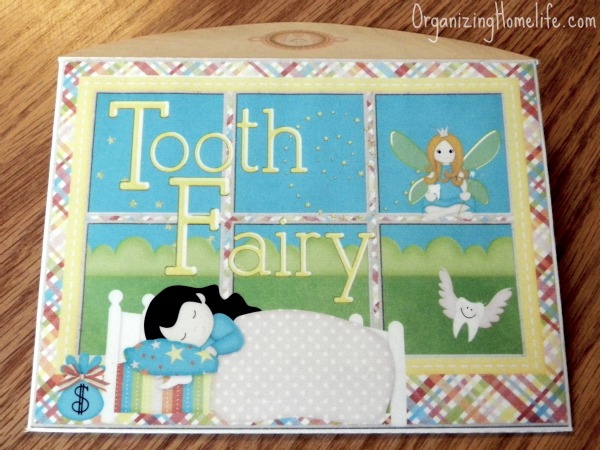 Click the image below to download: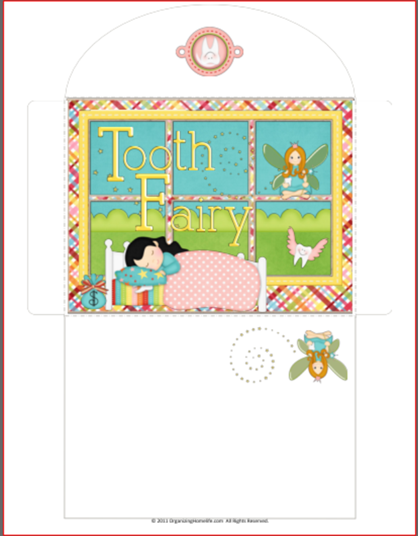 Copyright: These printables are copyright © 2011 OrganizingHomelife.com.  Printables are for personal use only. Please do not distribute in any format for free or for profit. Please do not link directly to the downloadable pages, but feel free to link to this page's URL.  Thank you!