Five years ago, I read an article on Money Saving Mom that inspired me. She laid out real, doable ideas for making money from home, and one of those ideas was to blog for business. I had never thought of starting a blog before, nor did I have anything to sell, but the article made me realize this was something I could possibly do.
At the time, I was a stay-at-home mom in the thick of parenting four young children. I needed a creative outlet and decided blogging could be a great avenue for me. I could share what I had learned as a mom and what worked to organize our family.
I had NO idea where it would go! Five years later, it is the source of my full-time income, and I enjoy it so much more than I ever expected. Not only was it an outlet for my creativity, it has opened doors to friendships and business relationships that I would never have had without it.
Now just in case you're thinking I'm some sort of tech master, web genius, or hold a degree in business, let me just assure you that I had NO idea what I was doing when I started. I don't have a techy husband, and I was very much alone in my blogging pursuits. Five years ago, almost everyone I knew didn't even know what a blog was, let alone the fact that you could earn money with it. So how did I get started and what did I do to grow my blog?
I read. And read some more. I watched videos. And watched more videos.
I delved into an area I knew so little about and just started learning. Some of it was completely overwhelming, but little by little, I made a lot of progress.
The online world is constantly changing and what worked a few years ago doesn't necessarily mean it will work now. That's why I am so excited to share an Ultimate Bundle of resources just for bloggers! It's filled with books, courses, and resources that will help you grow your blog now with information that is relevant to today's online world.
This post contains affiliate links. For more information, see my disclosure policy here.
The Genius Blogger's Toolkit is a digital package crammed full of brilliant tools to help you grow your blog, work smarter, & make more money.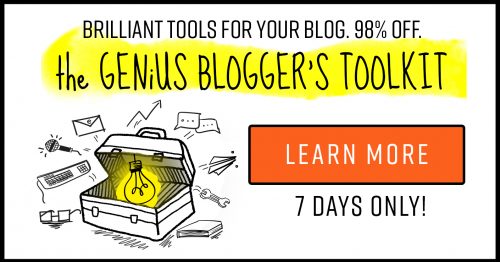 It includes some of the best resources on topics that matter to bloggers, like mastering social media, monetization, creating and selling products, time management and productivity, growing an email list, and so much more.
Here are just a *few* of the ebooks and ecourses I think you'll love: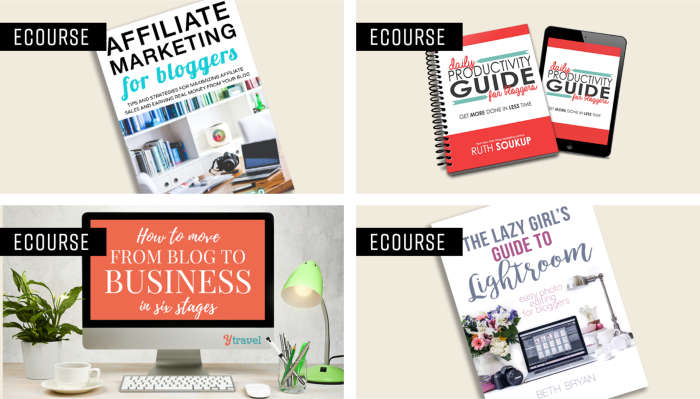 And here's a glimpse of what else is included: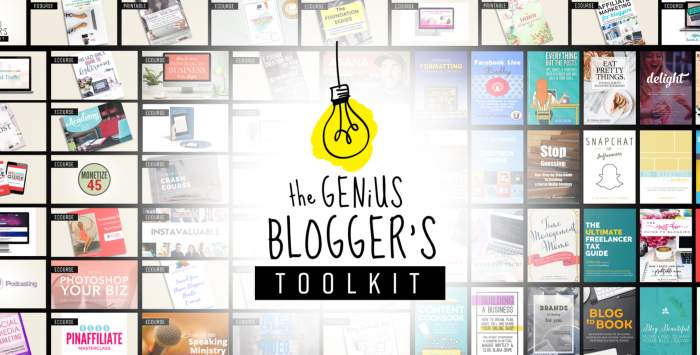 Here's what you get:
24 eBooks
33 eCourses & audio files
5 printable packs
In total, the toolkit includes over $3,500 of blogging tips, strategies, tutorials and amazingly practical information and ideas. Plus you get free bonus offers worth $1,447, with 17 tools and services to help you run your blog.
But the truly amazing part? They're selling it for a crazy 98% off of regular price!
I know, it sounds like a gimmick, but I promise it's not. Ultimate Bundles has been around a long time and I have personally enjoyed some fantastic resources from their bundles that I got for a fraction of the price.
Important!
This toolkit is available for seven days only. After Tuesday night, November 1st, the sale ends.

I'd hate for you to miss out, so click HERE to learn more or buy the bundle.
It's even backed by a full money-back happiness guarantee, so you can make sure it's right for you. Get what you need to work smarter instead of harder, grow your platform, and earn more. Learn more or get your bundle HERE.

This post contains affiliate links. See my full disclosure policy here.