Do you have a difference of opinion in your home as to which looks better on a Christmas tree ~ white lights or colored?  We sure did.  Every. Single. Year.
Finally we came up with a solution that made everyone happy.  Seriously.
We line our tree with both white and colored lights.  Yep.  It's that simple.  I know what you're thinking: Aren't there a zillion light strands that show?  Nope.  No one has ever noticed.  And, they are totally surprised when I tell them.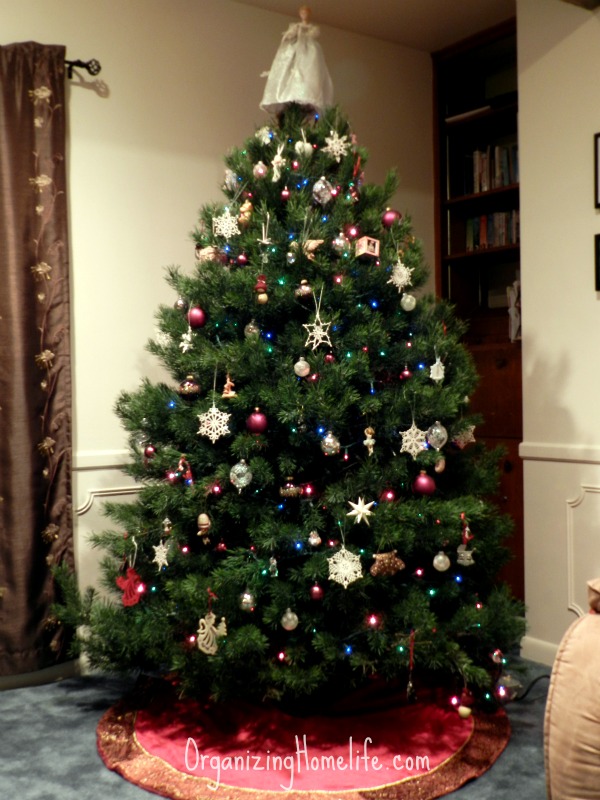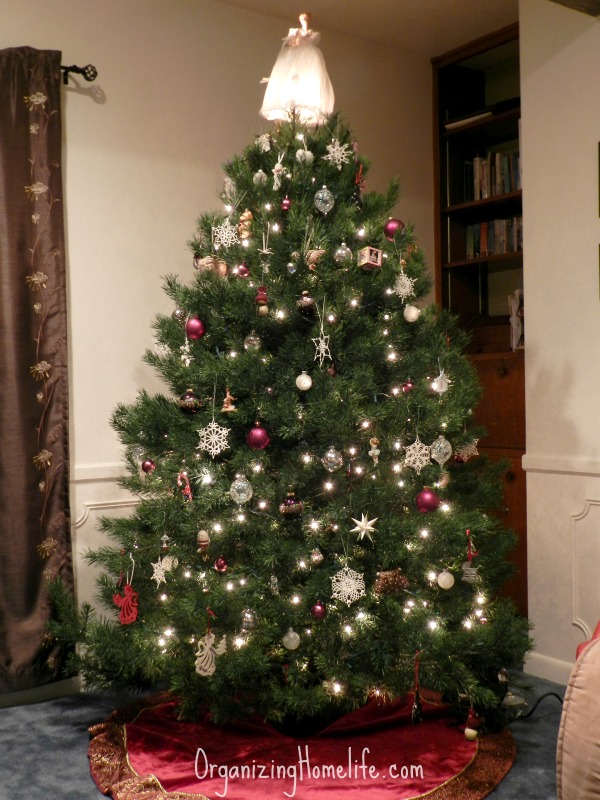 And, thanks to my handy dandy father-in-law, he made it even simpler.  He adapted a double light switch so I can just flip the switch if I want the white lights (white switch) or the colored lights (black switch).  Or, if you're like my kids and you want to light up the entire neighborhood, you'd flip on both!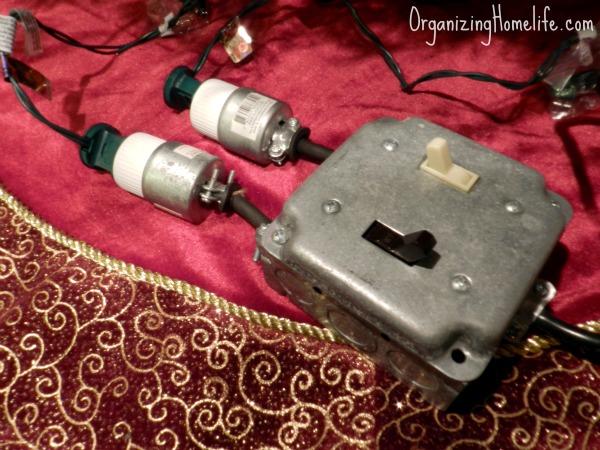 It is amazing how simple of a solution it was!
If you don't have a handy dandy father-in-law, just leave the cords unplugged near the outlet and plug in the one you like!
Or, if you have a touch sensor control ornament (here is an example of one on Amazon),  just plug in two and simply "touch" the ornament that operates the color you want.
I'm not really into flashing, blinking, strobing colored lights at the end of a busy day.  I like the calmness and serenity of white.  So, during the day, when the kids are running around, we light the tree with the tacky flashing lights.  In the evening when I want a little peacefulness, or if we have company and I want a warm ambiance, I turn on the white.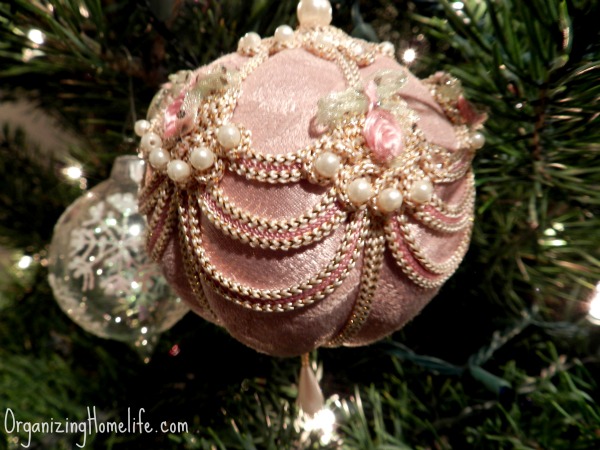 Merry Christmas!  I hope you enjoy your tree this year!