Welcome back to Day 4 of our series on building your Home Management Binder.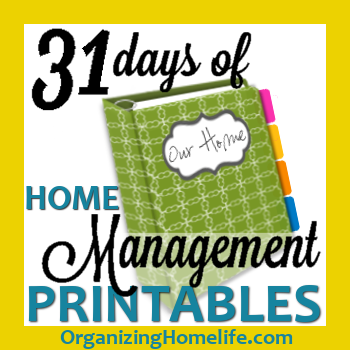 Today's printable is a Daily and Weekly Chore Schedule.  This list is the core of my home management binder.  I use this list daily to keep on top of household chores.
On my To Do List with my Time Schedule, I schedule in times for daily chores.  That is when I refer to this list.  I also have a monthly list that I try to incorporate into my daily to do list as well.  I'll be sharing that with you tomorrow. 🙂
One other thing I do with my chores is to overlap them with my kids' chore charts.  In other words, the chores you see on the list below are the chores that need to be done.  Just because they are on "my" list, doesn't necessarily mean "I'm" doing them. 🙂  Often, vacuuming and dusting are on the kids' lists.  I'll show you how I arrange that some day when I share my kids' chore charts with you.
Feel free to download this printable, but please respect my copyright.  This printable is © Copyright 2012 Organizing Homelife and is intended for personal use only.  Please do not distribute this file for free or for profit without written consent.  Thank you!
To download, click on the image below.  A .pdf file will open in another screen.
P.S.  A little tip to keep you from having to print this out a zillion times:  Print it out and put it in a plastic page protector, and write on the plastic with a dry erase marker.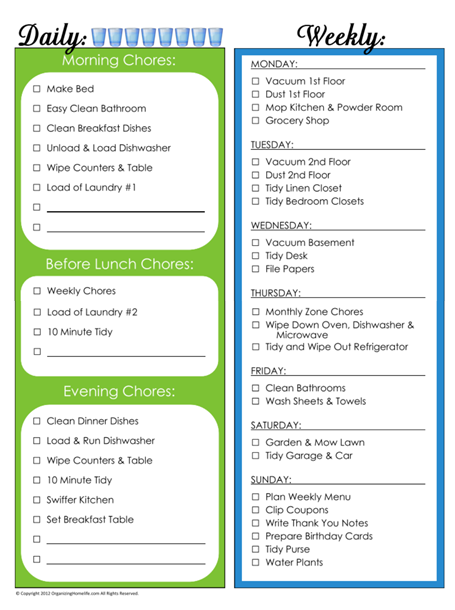 You can also download a blank version so you can fill in your own chores.  Simply click on the image to download.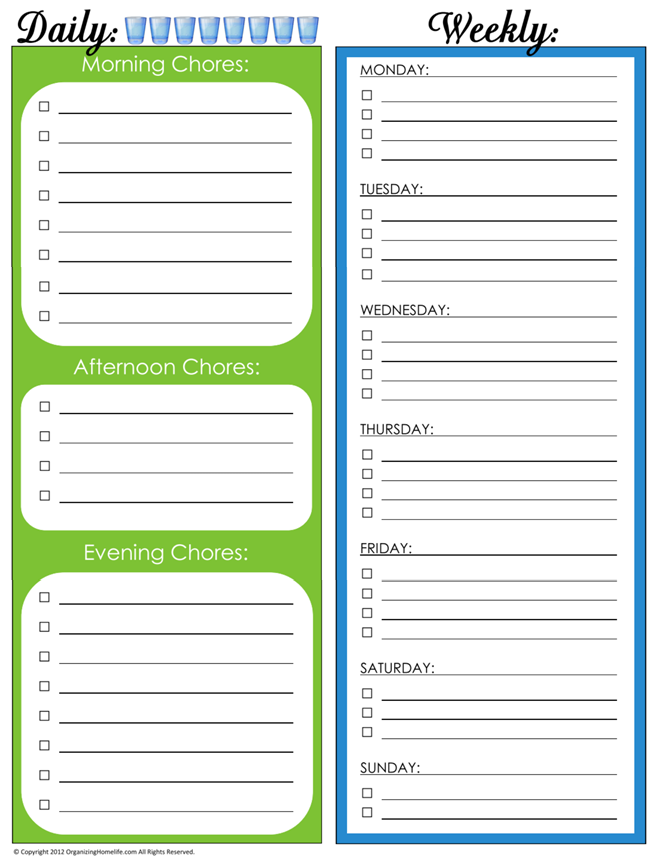 Tips for downloading successfully:
You must have a PDF reader installed in order to view these printables.  If you haven't already, please visit adobe.com and download their latest version of acrobat reader.  It's totally free.
Printables are viewed the best in Google Chrome, Safari, or Firefox internet browsers.  Internet Explorer seems to have trouble with printables.
Feel free to click through to all of the 31 Days below, or you can purchase the entire set in one downloadable file here.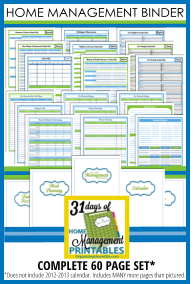 31 Days of Home Management Binder Printables: