Welcome to Day 5 of our series on building your Home Management Binder.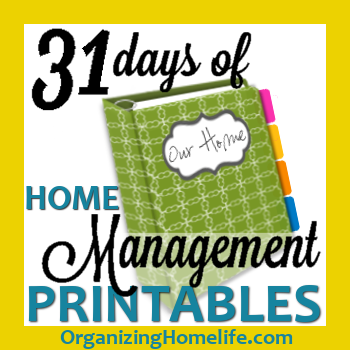 Today's printable is a Monthly "Zones" Chore Schedule.  This list is comprised of chores that only need to be done once a month. Every week, plan in a day during your Weekly Chore time for getting one "zone" from your Monthly Zone chart completed.
For example: This week I'm working on my 'kitchen and powder room' zone.  During my weekly cleaning time, I will also clean the list from this zone.  Next week I'll work on the 'bedrooms' zone.  I have four zones set up.  If there is a fifth week in a month, just use it to catch up on those things you missed.
If you work on one zone per week (with an occasional catch-up week), you will have cleaned these areas once in a month.  Next month, start over! (Yes, cleaning is like that, isn't it? 😉 )
You may find that some chores on my list you like to do more or less often, so I have a blank printable for you to fill out your own schedule. 🙂
Feel free to download this printable, but please respect my copyright.  This printable is © Copyright 2012 Organizing Homelife and is intended for personal use only.  Please do not distribute this file for free or for profit without written consent.  Thank you!
To download, click on the image below.  A .pdf file will open in another screen.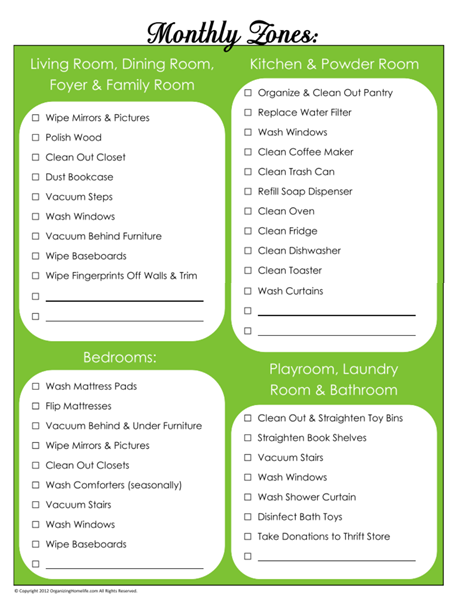 Tips for downloading successfully:
You must have a PDF reader installed in order to view these printables.  If you haven't already, please visit adobe.com and download their latest version of acrobat reader.  It's totally free.
Printables are viewed the best in Google Chrome, Safari, or Firefox internet browsers.  Internet Explorer seems to have trouble with printables.
Feel free to click through to all of the 31 Days below, or you can purchase the entire set in one downloadable file here.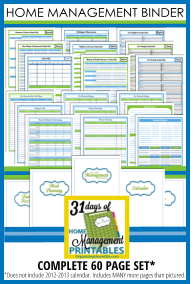 31 Days of Home Management Binder Printables: