One question I get asked frequently is what brand of chalk markers I use and where to buy them, so I thought I would do a little review of the brands I've used.  This is in no way all-encompassing because there are many brands of chalk markers.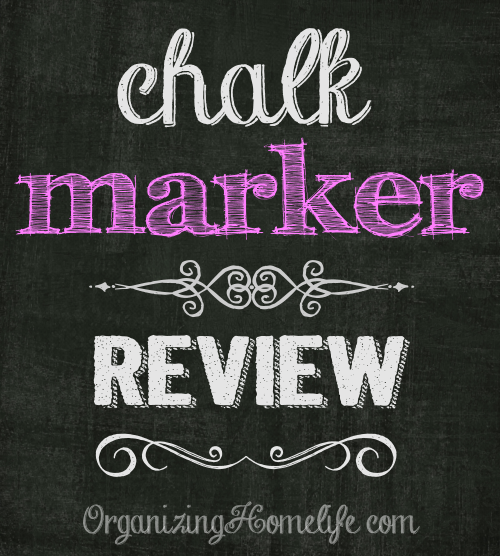 I'll review four brands in this post.
The first brand, Craft Smart, was the first chalk marker I bought.  I believe I found it at Michael's Craft Store over a year ago.  While it is not my favorite marker for writing smoothly, it was the one that erased cleanly without the need for a Magic Eraser.
Tip: broad chisel
Likes: erases easily with damp cloth, ability to draw details with pointed tip
Dislikes: uneven edges, not very smooth, somewhat transparent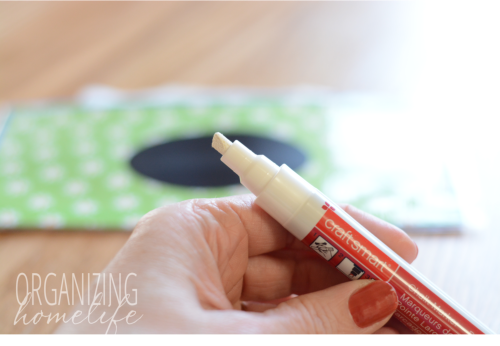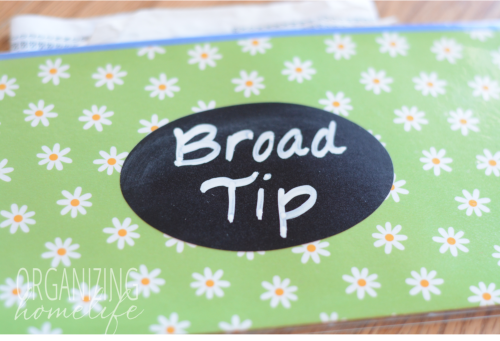 Next, I used the Super Chalk brand marker.  The ink seemed to fill the tip and write better than the Craft Smart brand, but there was a "scratchy" feeling to its writing.  The appearance of the writing was fairly smooth, but it did leave thin wispy lines on the sides of the writing occasionally (not really visible in the picture below).  It was also the marker I used to write on the vinyl labels that did not erase without the Magic Eraser.
Tip: round, broad lines
Likes: chalk ink filled the tip nicely and left a full, even level of chalk when writing
Dislikes: does not erase easily without a Magic Eraser, round tip leaves wisps, scratchy feel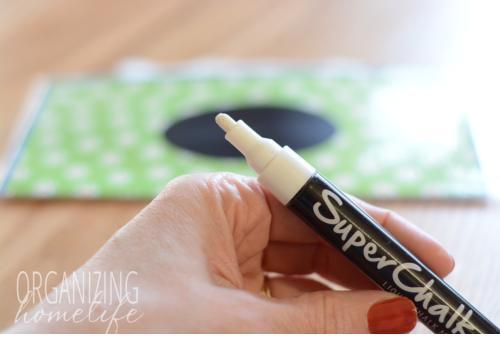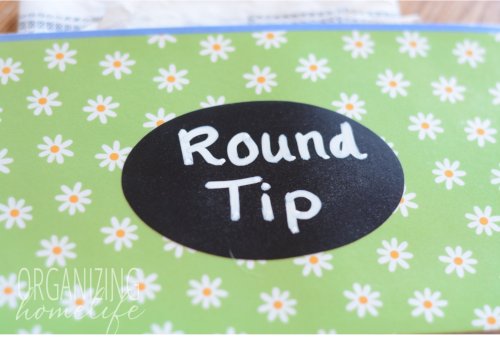 Next, I tried the Chalk Ink brand marker.  I liked this broad chisel tip marker much better than the Craft Smart for its smooth writing ability.  The ink filled the tip fully and wrote very cleanly, resulting in a great opaque look.  As you can see in the picture below, with this chisel tip I was able to get smooth lines with the broad edge and also a fine tip using the point.
Tip: broad chisel
Likes: very smooth writing, excellent ability to draw details with pointed tip, even chalk distribution, opaque
Dislikes: may need to use a Magic Eraser to erase completely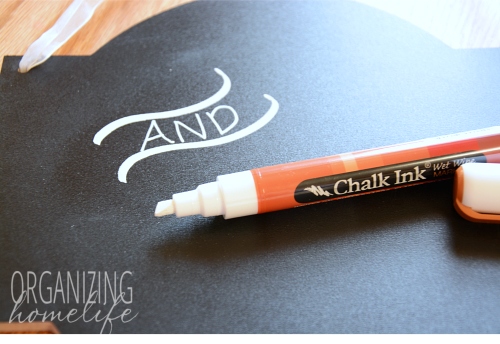 Lastly, I tested the Marvy Uchida Bistro Markers.  These were my favorite markers (although the Chalk Ink brand was a close second).
Tip: round, narrow lines
Likes: very smooth writing, excellent ability to draw details, erased with a damp cloth, variety of colors – some are very pretty
Dislikes: colors (other than purple) were a little too fluorescent for my taste.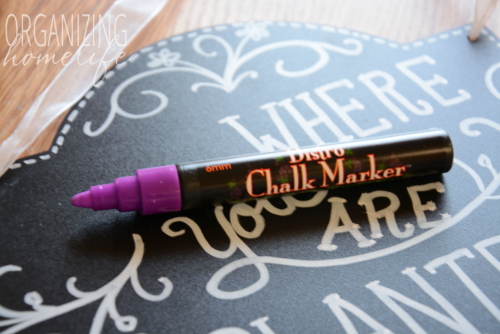 As you can see in this picture, the lines of the Marvy Uchida markers are much more narrow than those written with the Super Chalk markers.  However, this is a matter of personal preference and depending on your project, the broad lines may be the desired effect.  I found the narrow lines much easier for writing on a small label as well.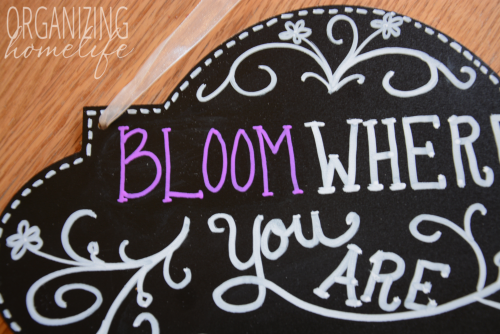 I created an Easter design on one of my chalkboard signs using my favorites of the markers I reviewed.  You can see the different effects I was able to achieve with just two markers.  I used the pointed tip of the Chalk Ink marker for the fine lines and the broad edge for the wide lines.  I also used the Marvy Uchida marker for the flowers and the rounded writing.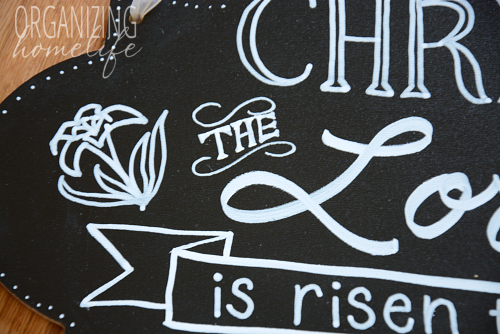 Would you like to see how my sign looked when I hung it up?  I'm certainly no chalk artist, but it's fun learning.  Need inspiration?  Just search Pinterest for "chalkboard art".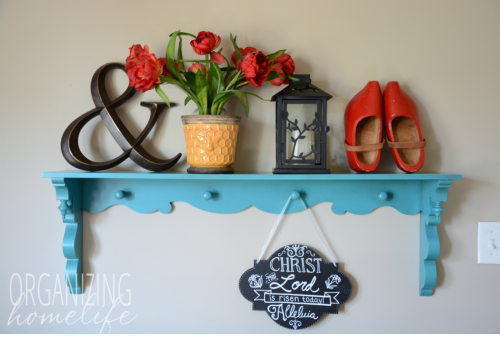 By the way, this is not a sponsored post.  I'm sharing my experience using these brands of chalk markers.  You may have had a completely different experience with the same brands.  If you have a helpful tip or would like to share your experience, feel free to leave a comment below.
*This post contains Amazon affiliate links.  I sincerely appreciate your support of my site.  Please see my full disclosure policy here.