Last weekend my hubby and I traveled to Atlanta, GA so I could attend the Haven blogging conference.  We went last year, too, but this year we left the kiddos with family and went by ourselves.  It was so nice!  If you follow me on Instagram, you may have seen a few pics of our trip along the way.
Haven is a home and DIY conference where several hundred bloggers gather for a long weekend and take classes to better their skills in the business of blogging and learn new tips for home DIY projects.  Lots of our favorite companies sponsor the conference and spoil the attendees with samples of their products and giveaways.
You may not know this about me, but I love DIY projects.  My hubby and I regularly work on projects around our home.  Last year we completely gutted our bathroom and rebuilt it almost entirely by ourselves.  We also recently fixed a frustrating problem and updated our outdated patio with cemented pea gravel.  We have worked on numerous projects throughout our home, so it's a lot of fun for us to go to Haven and we always come home with lots of inspiration!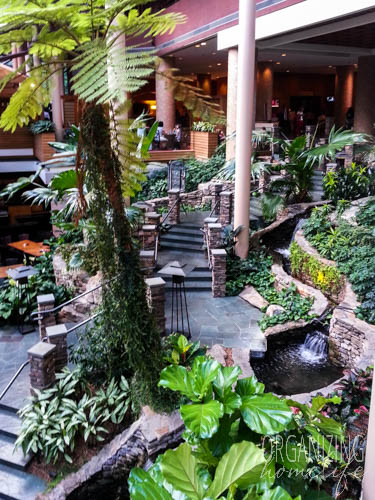 This year Haven was held at the Crowne Plaza Atlanta Perimeter at Ravinia.  It was a beautiful hotel.  One of my favorite parts was the indoor garden area.  The conference rooms and dining area surrounded this beautiful space.
Thanks to my hubby for taking these shots while I was busy chatting away with friends.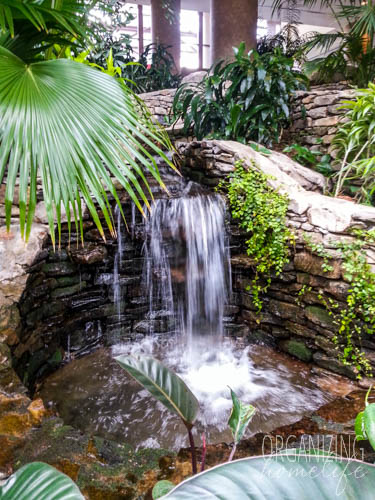 I love hanging out with my organizing buddy, Becky, from Organizing Made Fun.  We always have a blast and look forward to the conferences so we can spend time together.  We have been known to talk "business" even at the parties.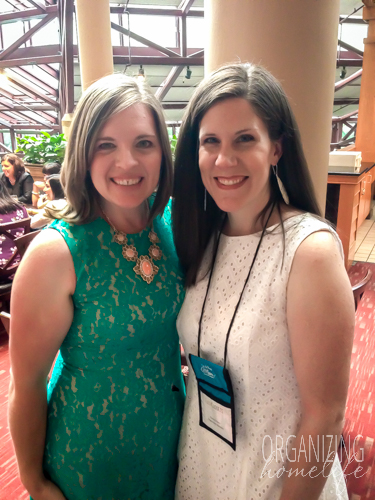 The rooms were beautiful, and my hubby and I enjoyed our peaceful view of a forested area with walking trails and gardens.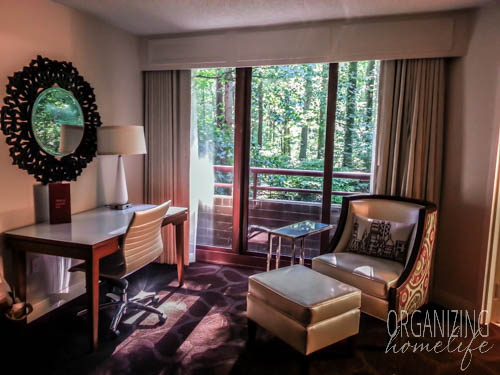 We arrived on Thursday in time for an opening reception.  Friday started early with breakfast at 7 a.m. and a busy schedule followed throughout the day into the night.
I enjoyed meeting some of the sponsors I've worked with over the past few years.  You may remember the closet makeover I did in May to organize my girls' shared closet.  I was so happy to meet Courtney and Jacque from EasyClosets in person.  We hung out together with a few other bloggers on Friday evening and had a great time.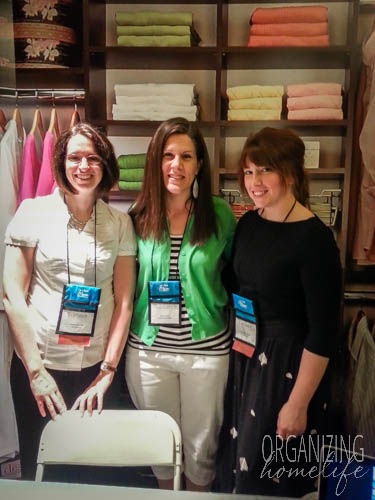 I also went to Beth's class on Lightroom (a photo editing program I just started working with).  She was a great teacher and I learned a bunch of new tricks.  We'll see how it goes as I practice using it.
FYI – every picture in this post was taken on my cell phone, so don't judge my Lightroom abilities yet. 🙂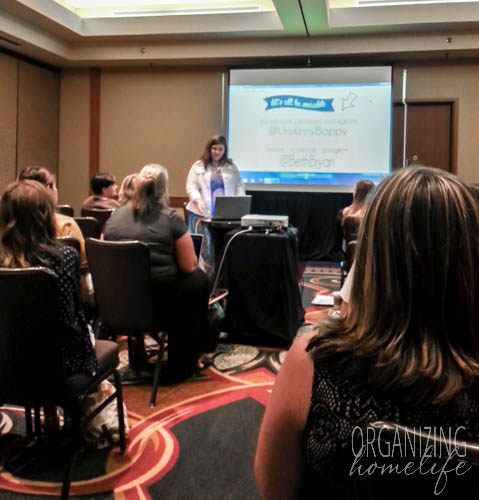 I couldn't resist a trip to the Container Store while we were in Atlanta.  The closest one to my home is 4 hours away, so I had to go since it was directly across the street from the hotel.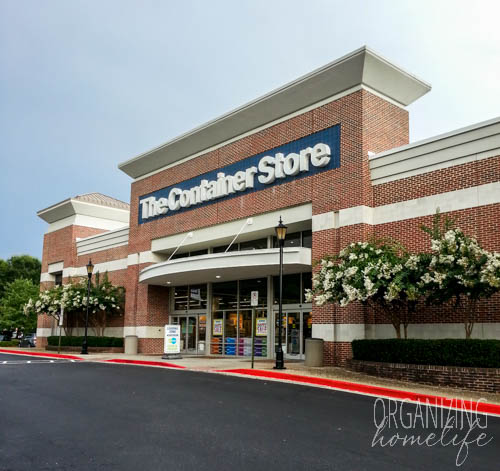 It was so nice to have time alone with my hubby even if it was just for a short while in the evenings.  We went out for dinner and did a little shopping for treats for the kids.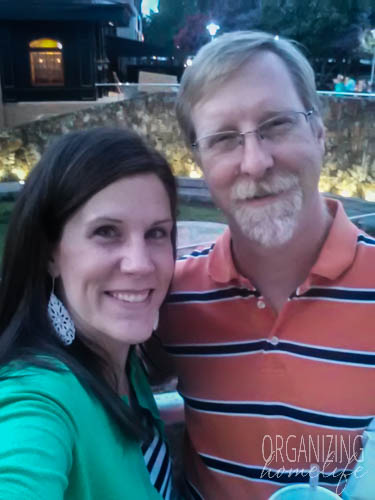 Did I mention that the hotel was beautiful?  Everywhere we turned was something pretty to look at.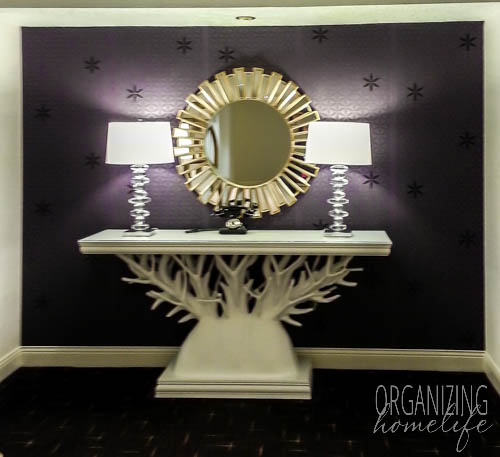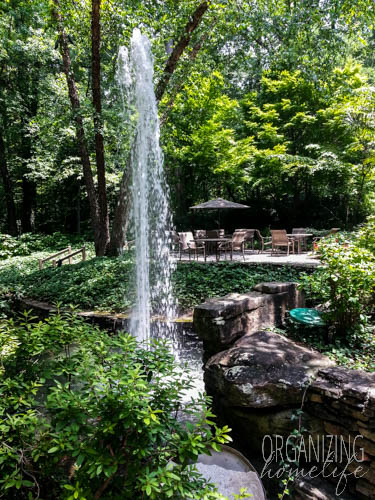 On Saturday, I took a class by Dan Morris which had to do with the business of blogging.  It was very informative and inspirational.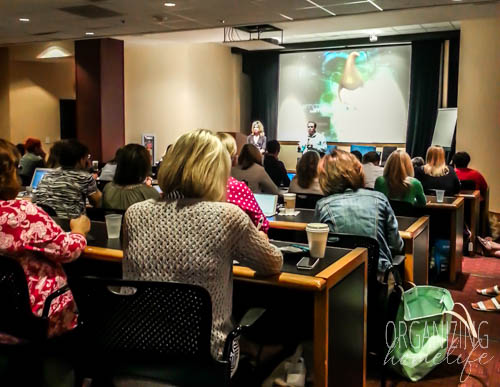 I also had lots of fun with the folks from Kreg Tools.  I shared a little with you last year about Kreg Tools, and you'll be hearing more about our connection over the next few months.  They have fantastic products that make DIY projects SO much easier!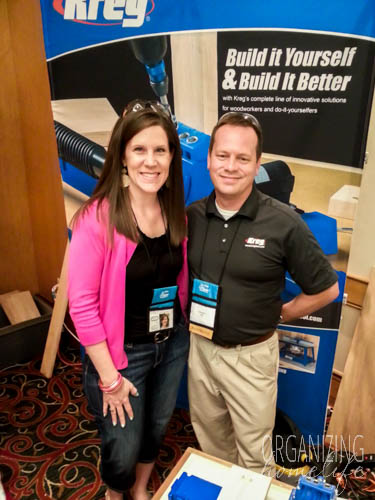 Like this coffee table.  I'm seriously thinking of building it.  By myself.  Yeah, really.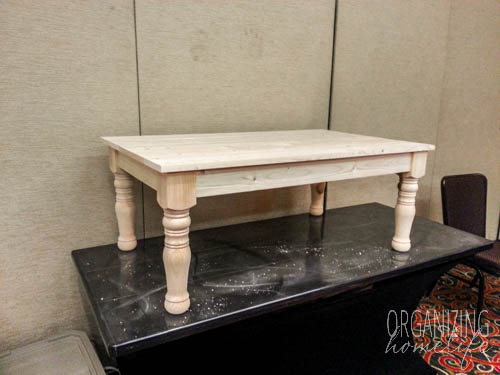 The Kreg Tools and Ryobi class was so fun.  I'm sure the hotel loved all the sawdust we left them on the floor.  Maybe they should include a vacuum sponsor next year. LOL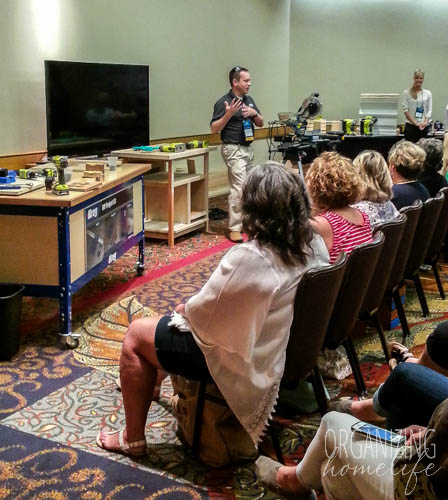 We got to try out all kinds of power tools.  Organizer turned DIYer.  Oh, yeah.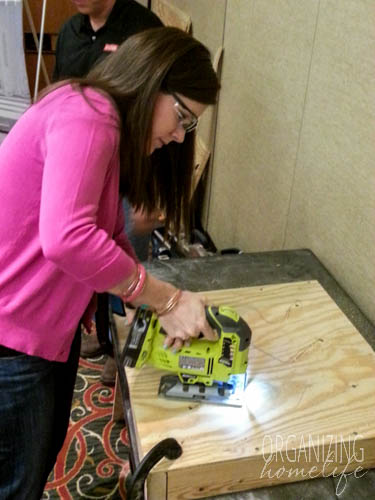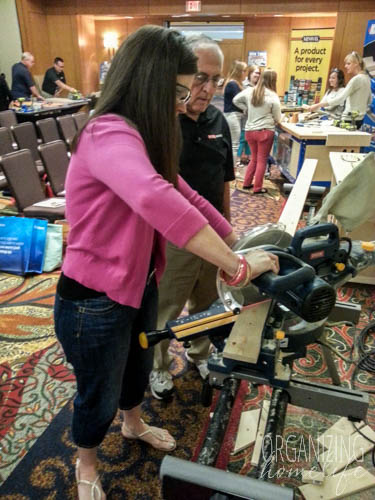 In addition to Becky, I was so happy to meet a number of other organizing bloggers at Haven this year!  Two of my friends went last year (Anna from Ask Anna and Leanne from Organize and Decorate Everything – we missed you!) but I met some new organizers this year.  There was Rachel from Useful Beautiful Home (pictured below), Wendy from Pretty Well Organized, Jen from I Heart Organizing, Kim from O is for Organize, and Lisa from Organize 365.  Did I miss anyone?  Of course I forgot to get pictures with everyone, but we had a great time getting acquainted.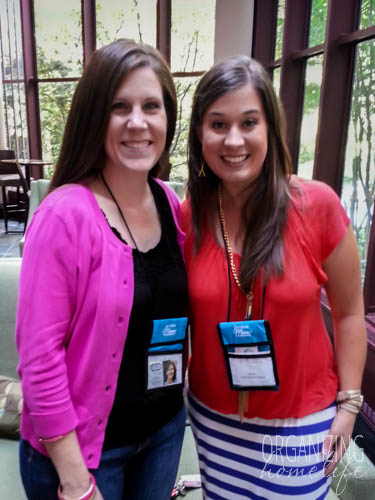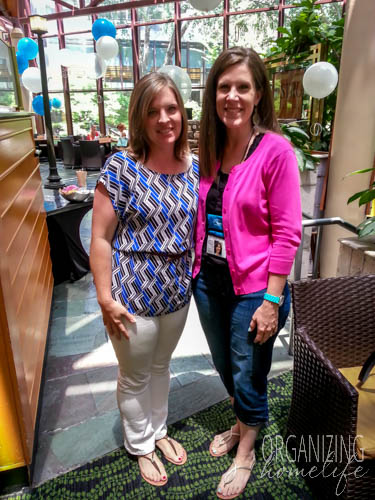 Well, so long, Atlanta!  See you next year.  If you're a home or DIY blogger (or organizing blogger!), you should check out Haven next year.  It's tons of fun and definitely worth the trip!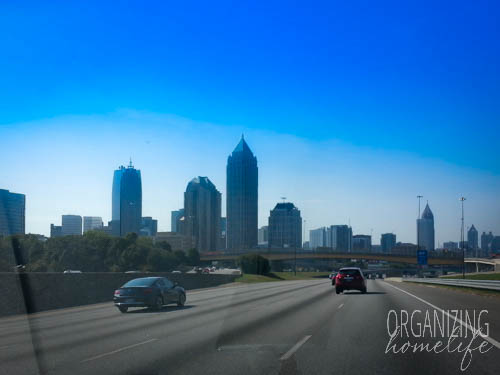 This post contains an affiliate link.  See my disclosure policy here.