One thing (among many) that I am trying to teach my children is how to show gratitude.  I want them to truly express their thanks when they are given a gift.
But…if your kids are anything like mine, getting them to sit down and write a thank you card is not an easy task!
I understand that they don't know what to write, and that for young children, writing lots of notes is beyond their ability.  And we all know it's the thought that counts, so I wanted to make it a little easier on them!
I made some printable Christmas thank you cards and envelopes and I decided to share them with you!  There are blank lines after the "thank you" for your kiddos to fill in what they are thankful for.
See my envelope tutorial here for instructions on how to fold the envelope.  If you don't feel like reading it, just make sure you trim off about 1/8″ from the bottom flap.  Your printer will probably cut off the bottom line.  This will help the top flap to close well.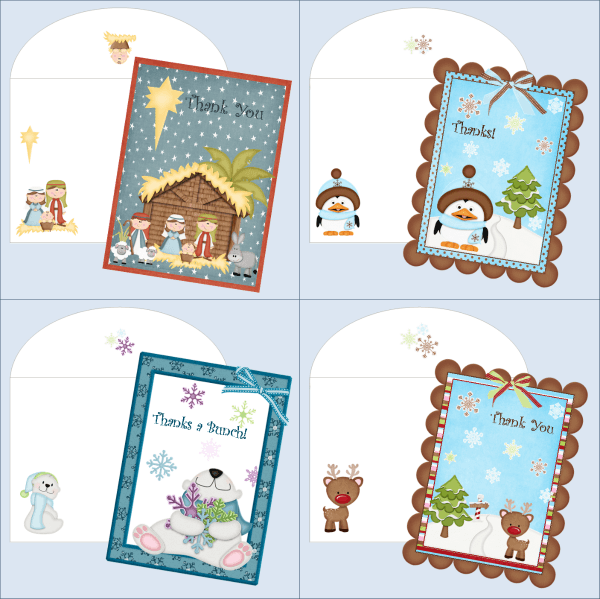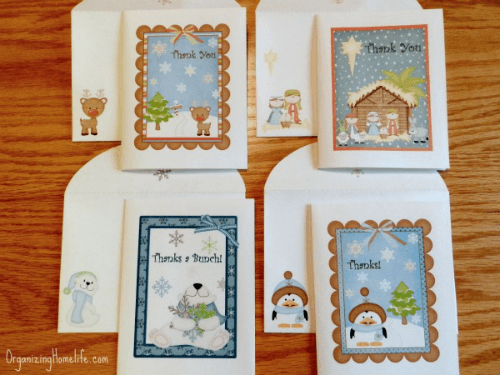 Feel free to print these, but please respect my copyright (listed below).
A Reason For the Season Sample:
Click to download:
"A Reason For the Season" Thank You Note
"A Reason For the Season" Envelope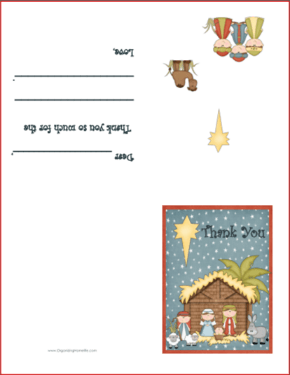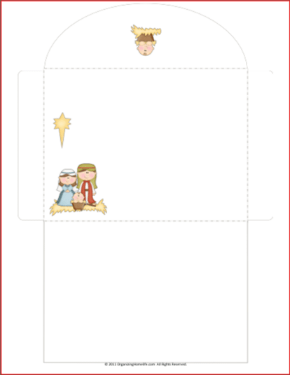 Penguin Sample: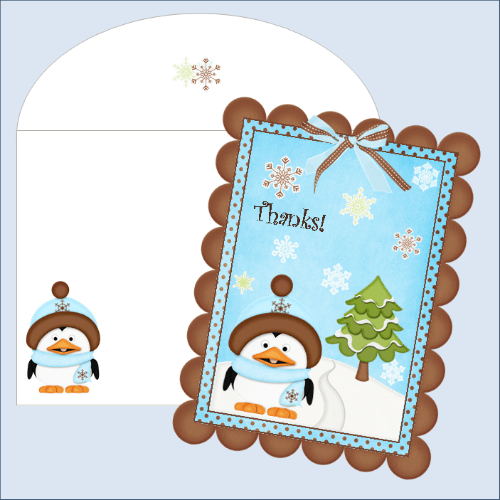 Click to download: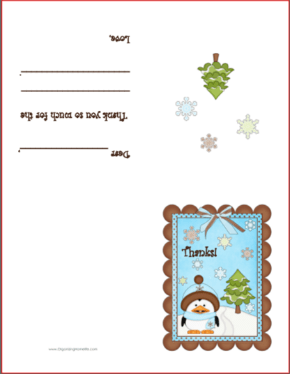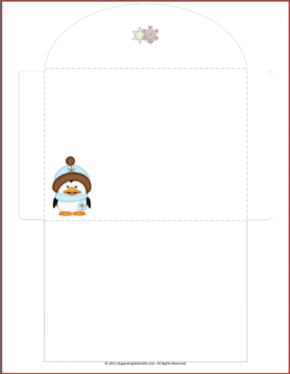 Polar Bear Sample: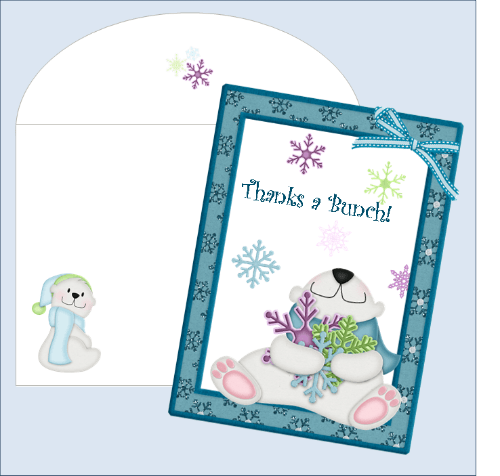 Click to download:
"Thanks a Bunch" Thank You Note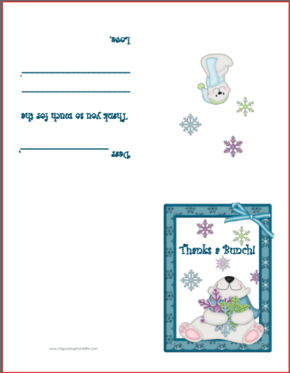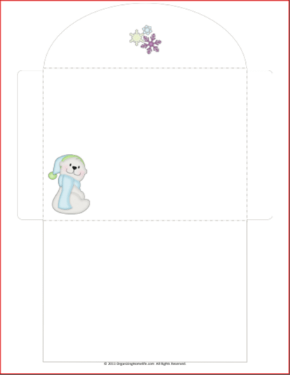 Rudolph Sample: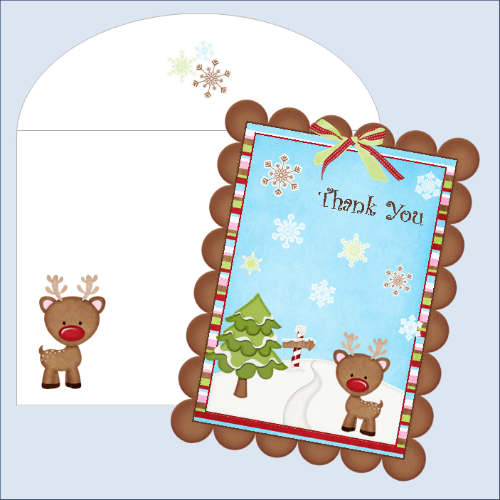 Click to download: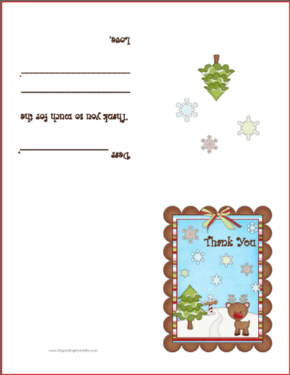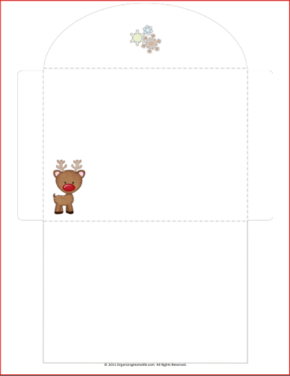 Copyright: These printables are copyright © 2011 OrganizingHomelife.com.  Printables are for personal use only. Please do not distribute in any format for free or for profit. Please do not link directly to the downloadable pages, but feel free to link to this page's URL.  Thank you!