If you would like to see all 155 ideas before printing the list, feel free to check out the original post here.
Click the image below to download the printable PDF with all 155 Stocking Stuffer ideas.  Enjoy!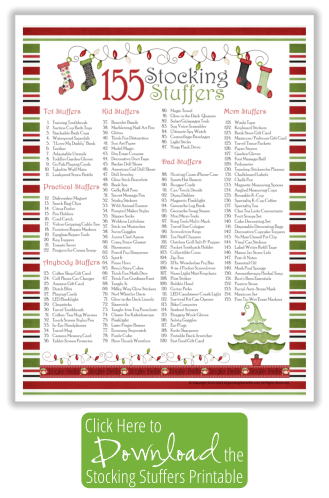 It is copyrighted, so please do not reproduce this printable or share it directly on your own website.  You are definitely welcome to link to this post. Thanks!
Check out the list of 125+ Cheap Stocking Stuffers from 2012 here.
Like my free printables?  Check out my Printables Shop HERE.